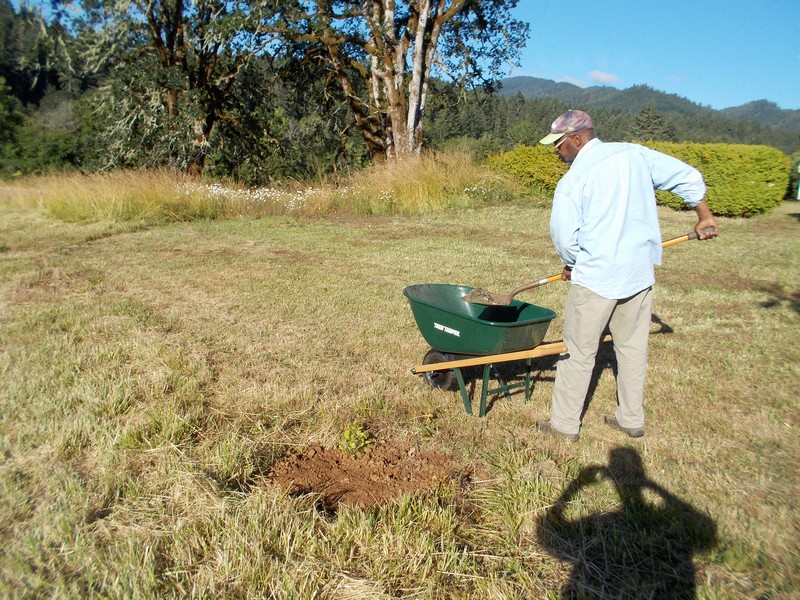 Bill and JB came down Wednesday night and spent the weekend helping with Gavin and the Mercer Island bb team's visit and performing other chores. Here Bill is filling in holes left when the loggers removed a few of the scraggly trees near the house a few years ago.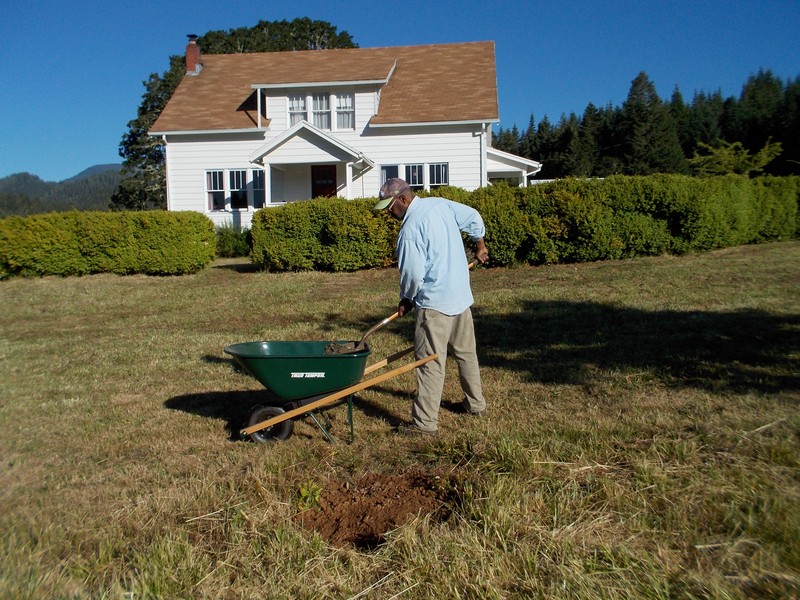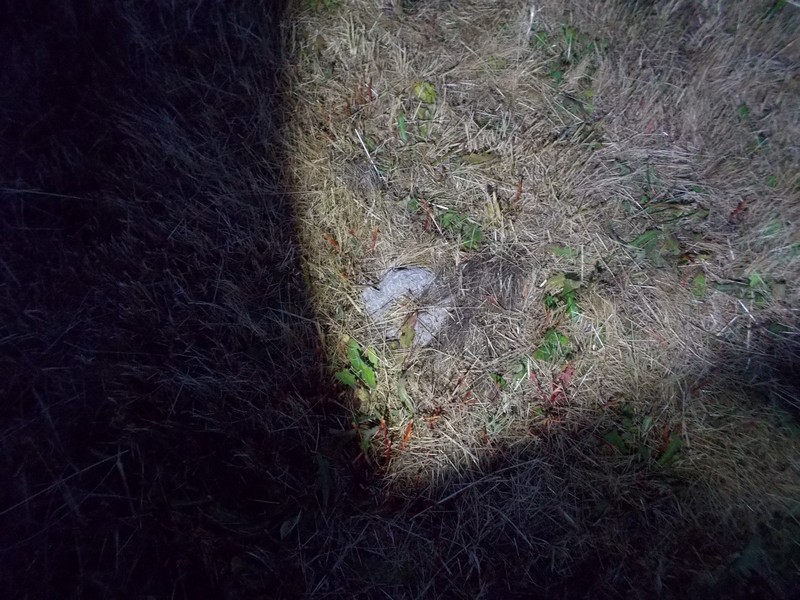 Yellow jacket nest in the ground near the path to the bridge. Not a safe location!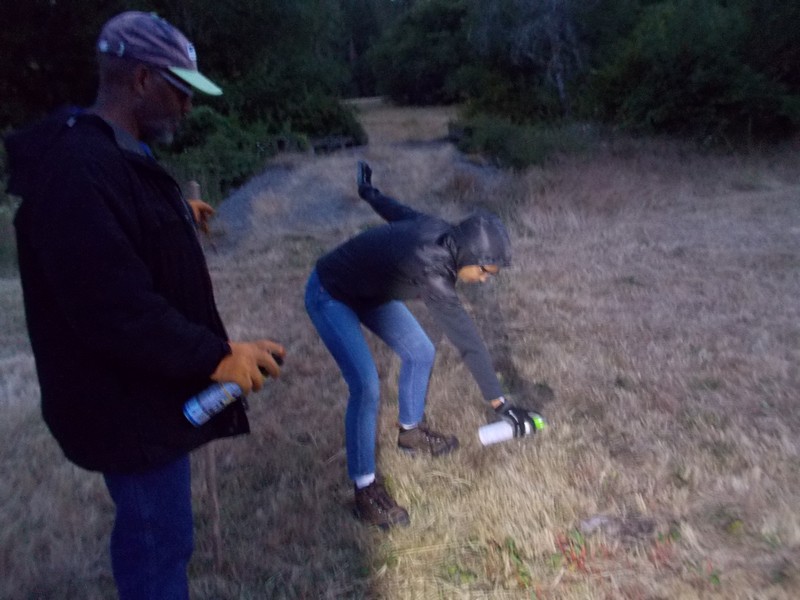 Just after dusk, JB and her eradication crew poisoned the nest with eco friendly spray. A morning check up of the nest seemed to indicate that all inhabitants were dead.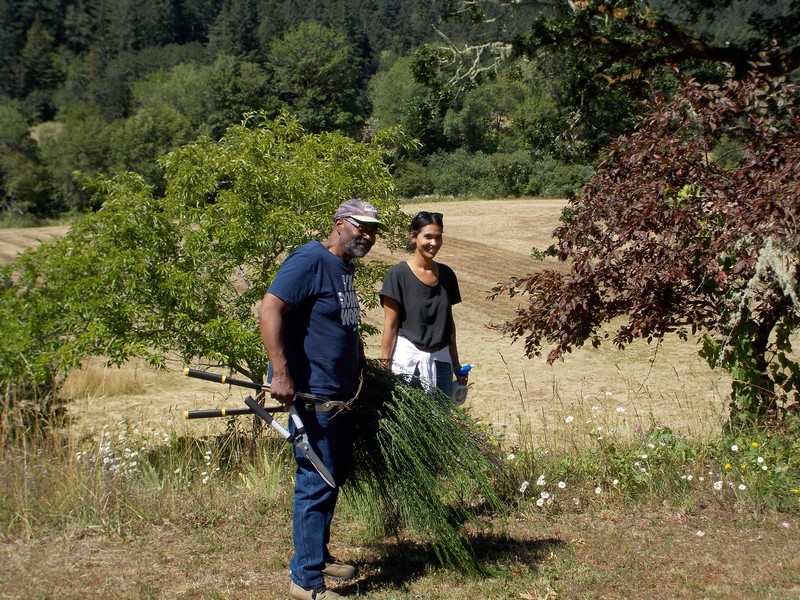 JB and Bill bushwhacked their way down the bank to cut down a few scotch broom bushes that had attempted to sneak in.
The author does not allow comments to this entry