I got back from camping with sister Kay this afternoon. As I was putting stuff away, I saw a big hole (about 1' in diameter in all directions and about 18" deep). I thought someone had come to test soil for the septic tank as it was in the area of the old septic tank. Once I investigated further, I found that something (????) had dug up a yellow jacket nest! Angry bees were swarming and chunks of nest were scattered! See photos below: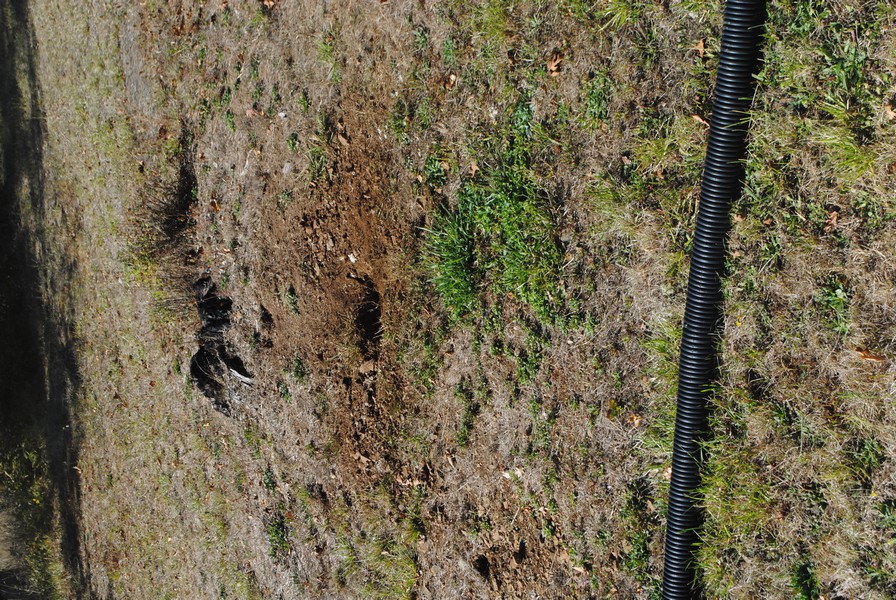 This is side wise, but shows the hole from a short distance.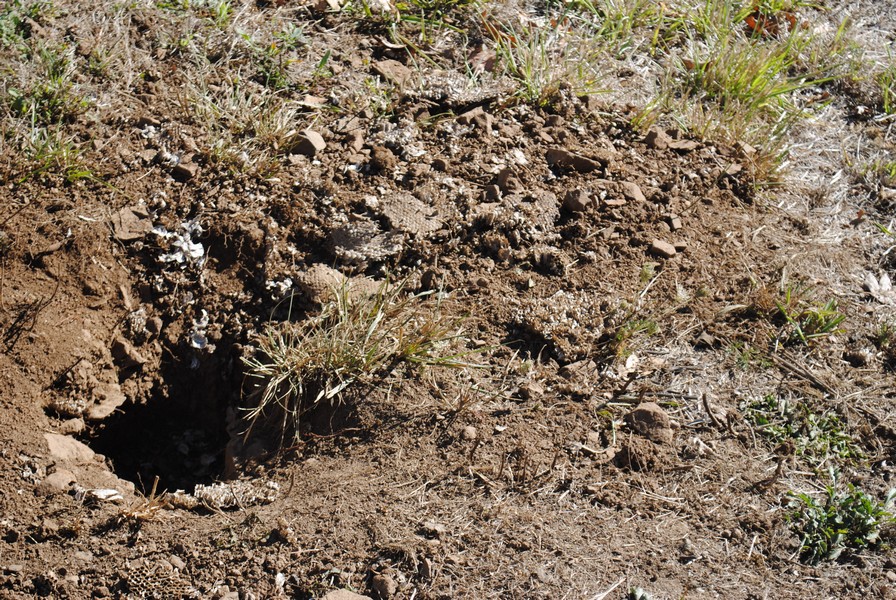 If you look closely, you can see the dirt and the bee hive that came out of the hole.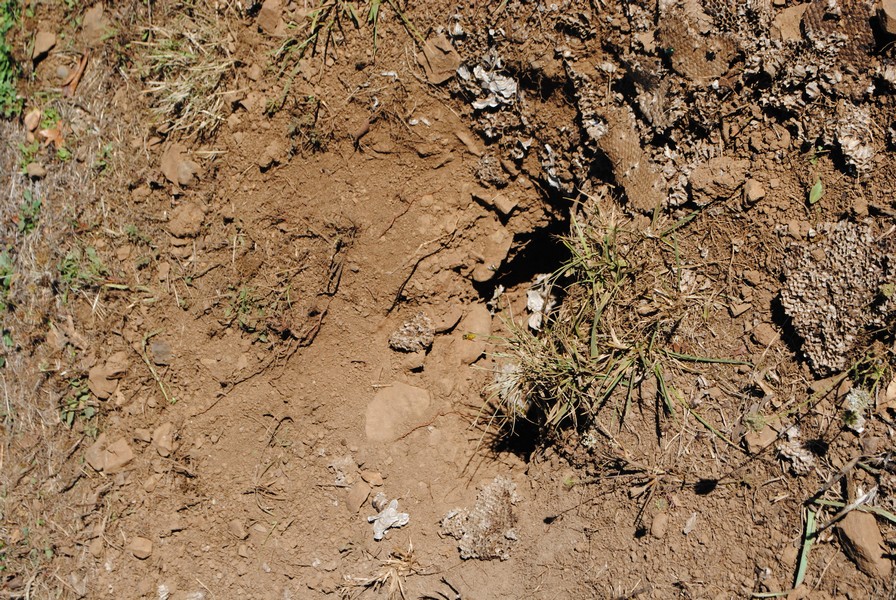 This shows the depth of the hole. It goes at a slant.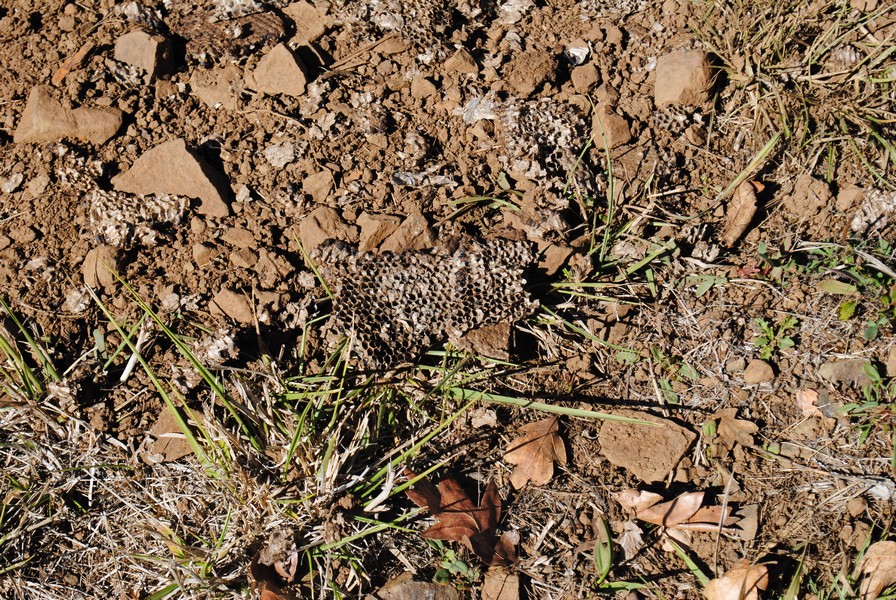 Close up of hive fragments.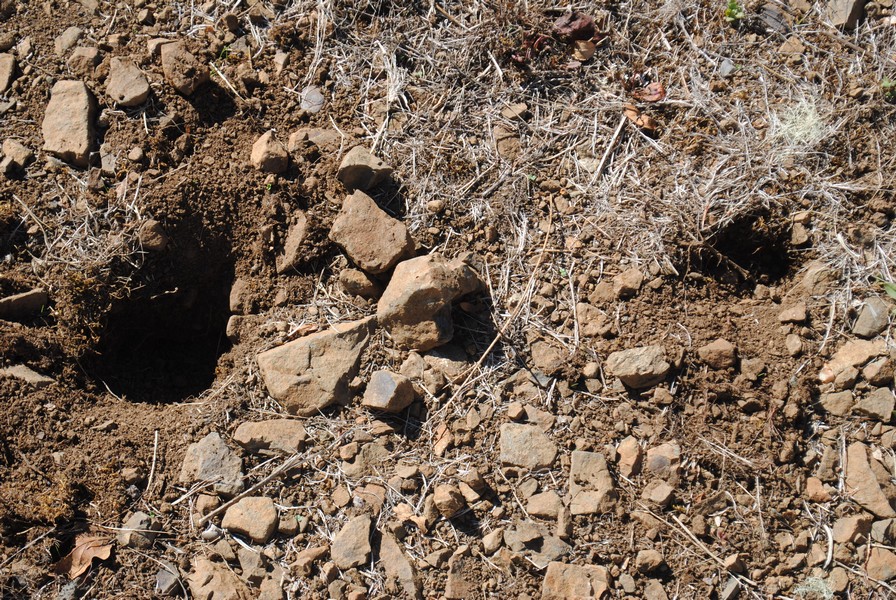 Smaller holes nearby. No bee debris in them.