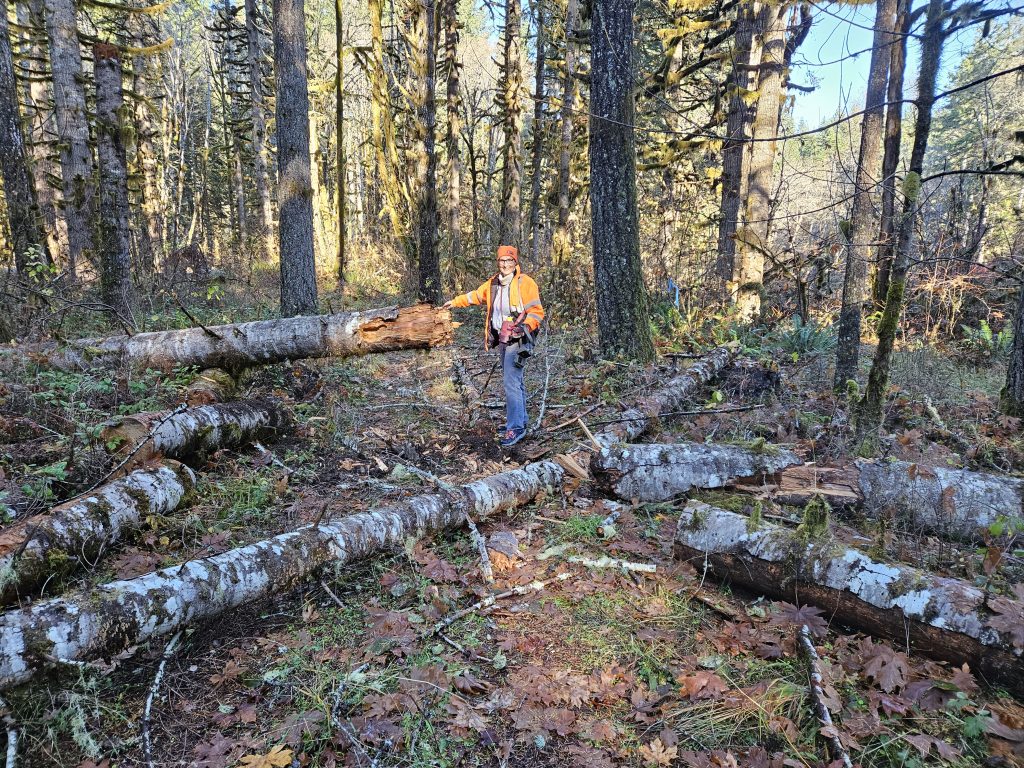 Surprise! After clearing this forest road that is a short distance from the Griffith Creek crossing, we find more fallen trees blocking it!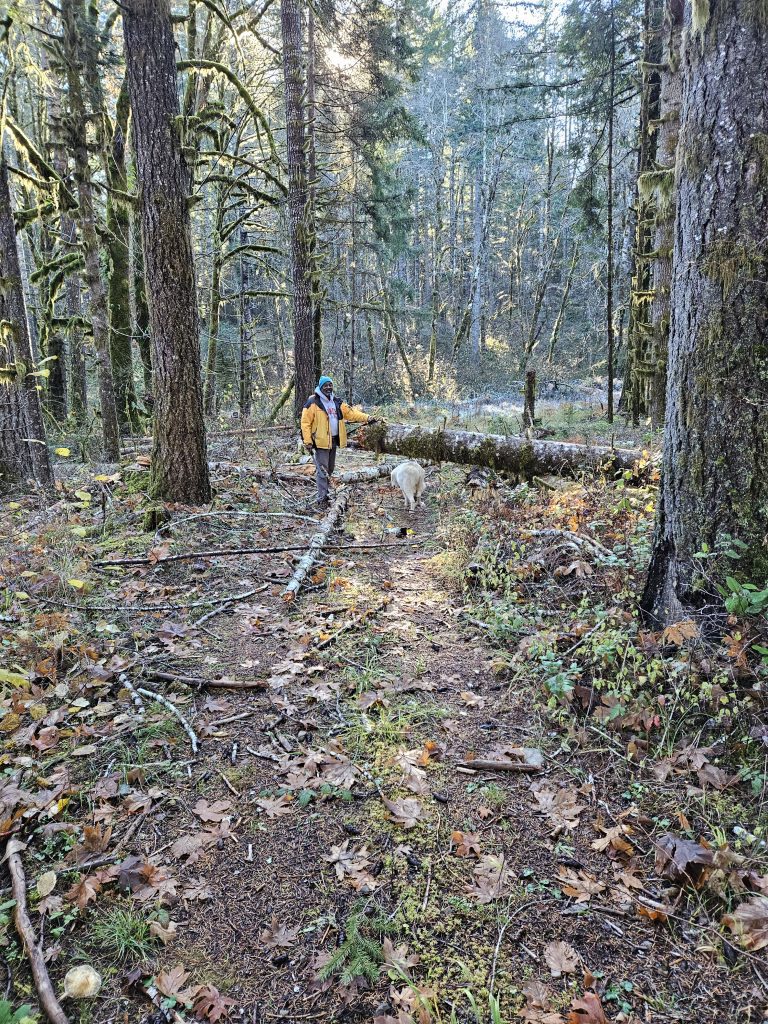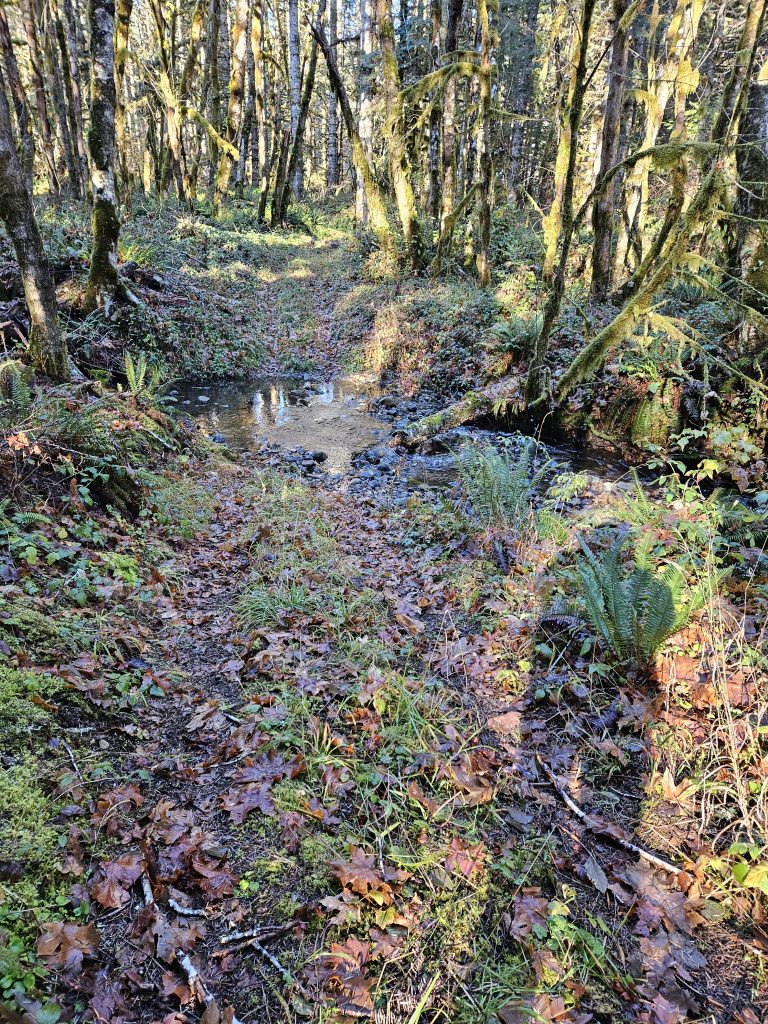 Griffith Creek has a new log lying across it. High water will take it downstream eventually.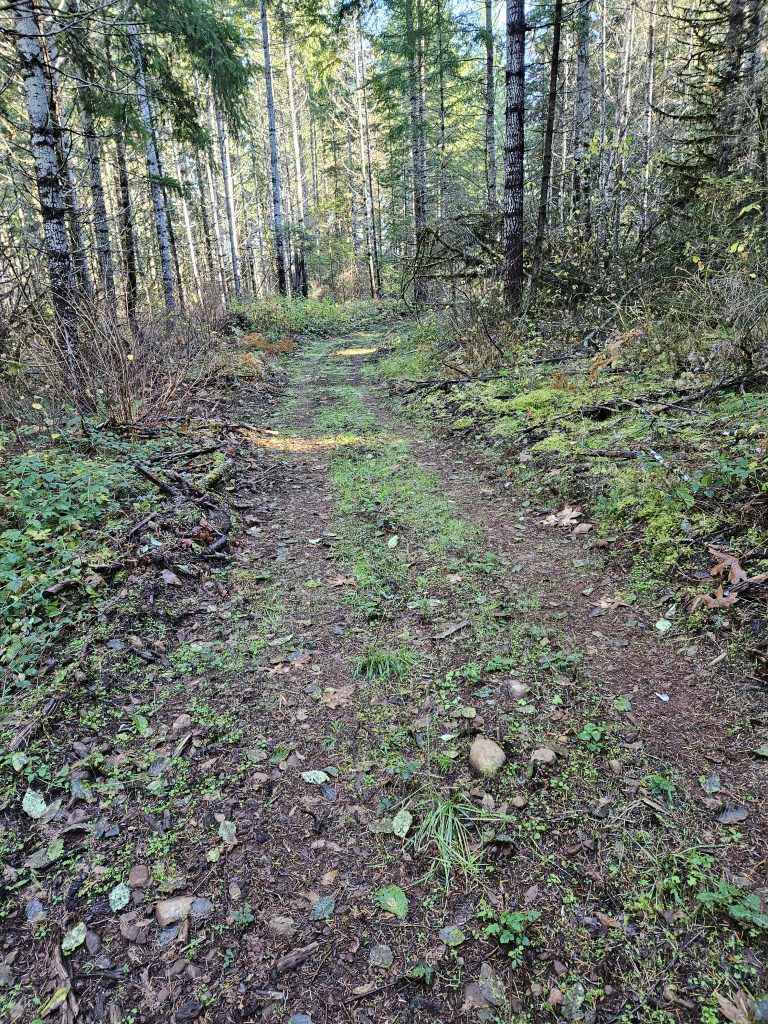 The grass seed we put on the new road is sprouting.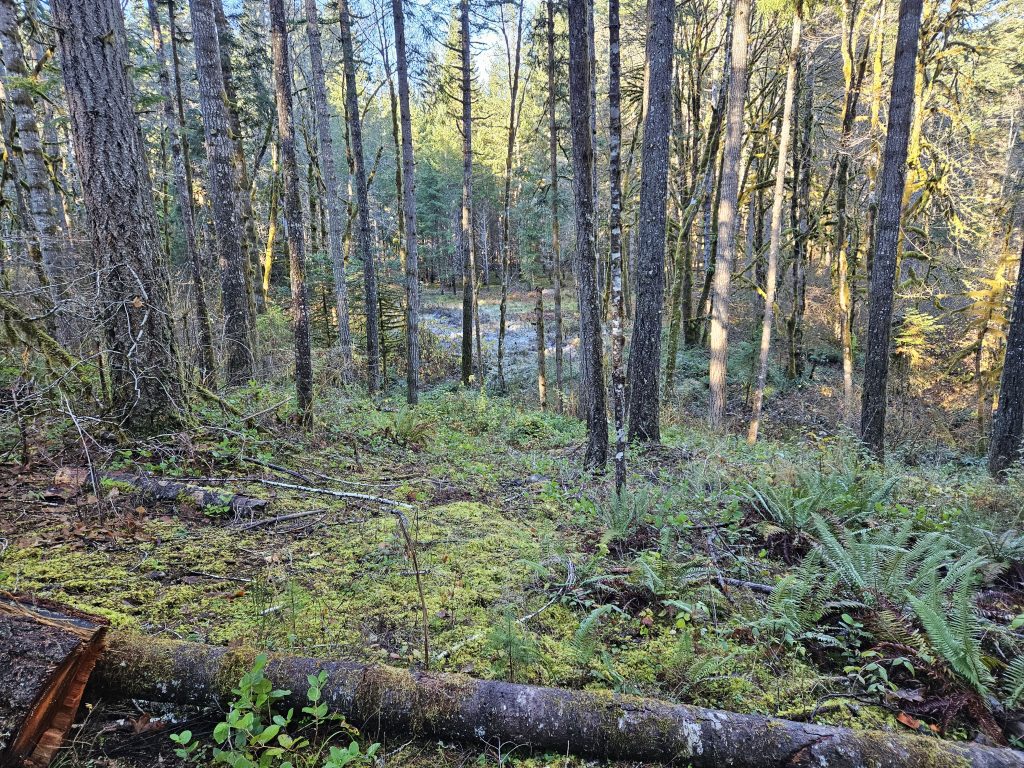 The view from the top of the new road shows frost down below. Brrrrrrr……