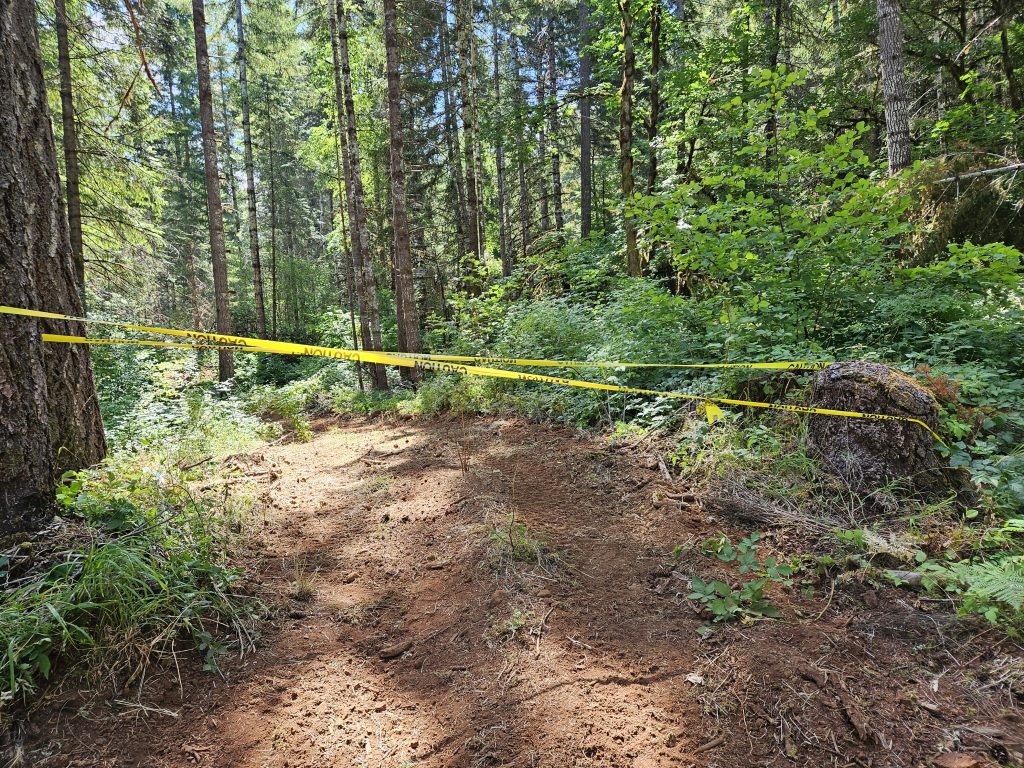 The new forest road that bypasses the Rock Creek forest road (the one that has the hole Diana fell in ) is really nice. Sadly, there is a widowmaker on the side of it that looks determined to bonk someone on the head sometime soon. We are halting vehicle traffic on that part of the road as a precaution.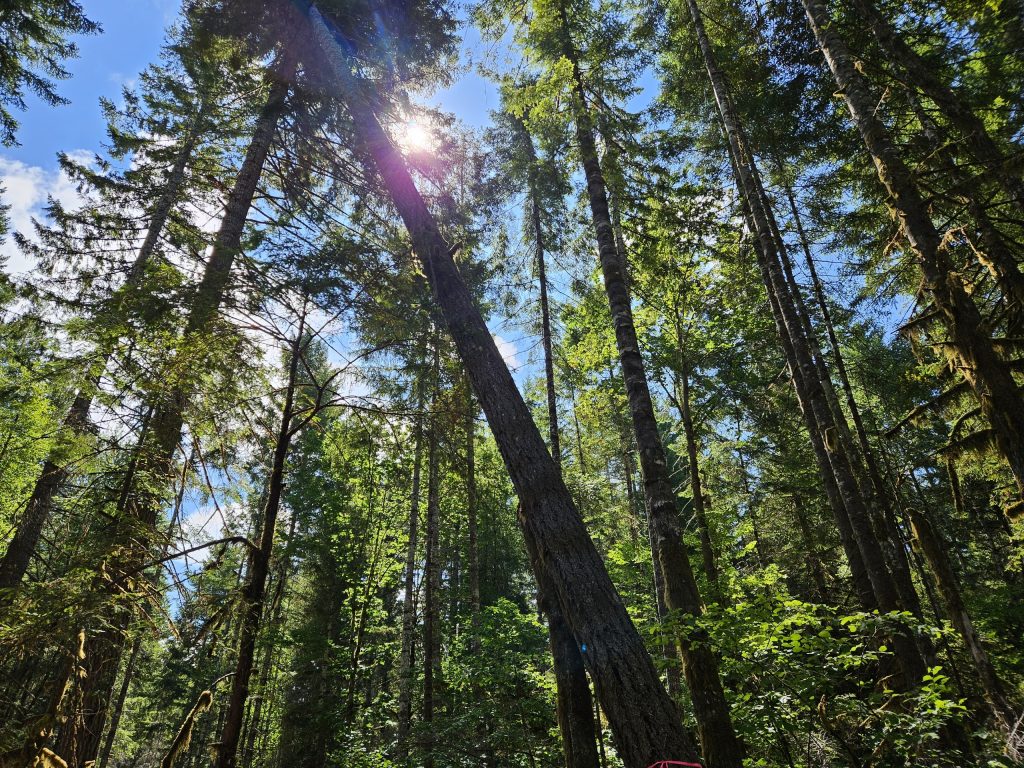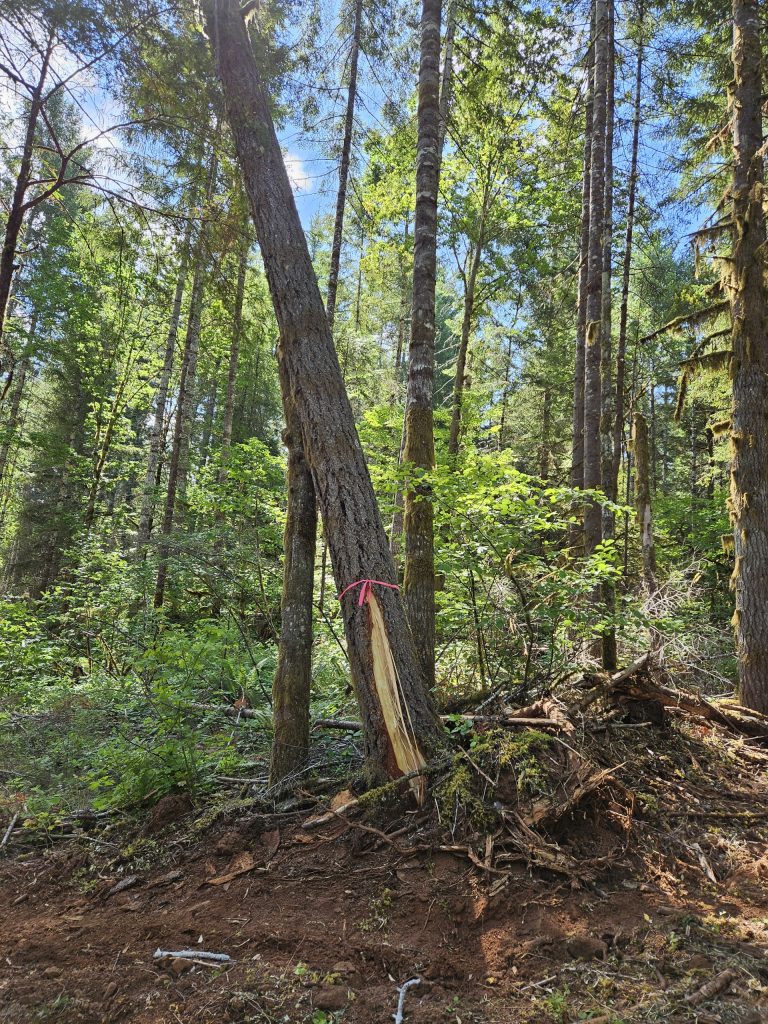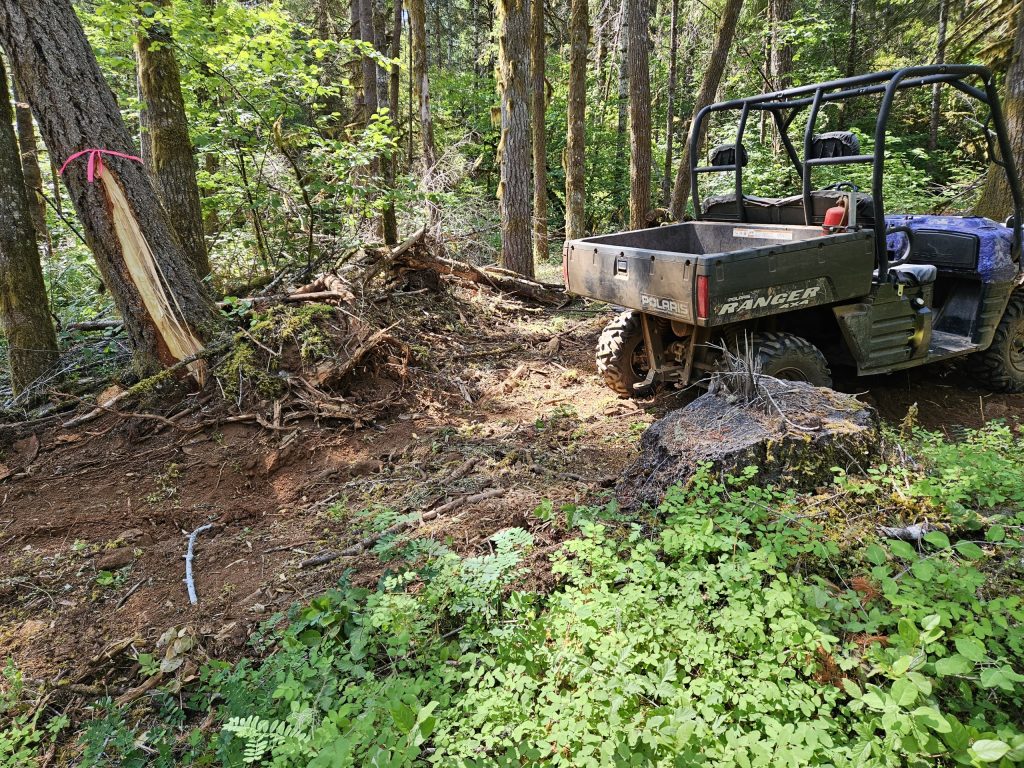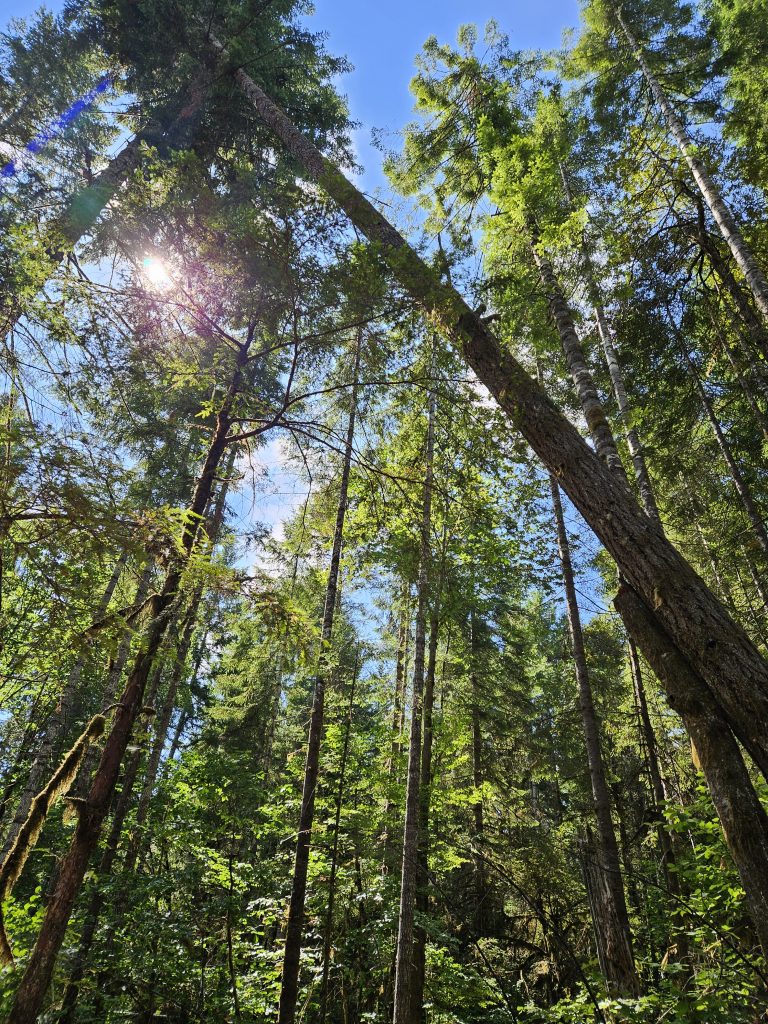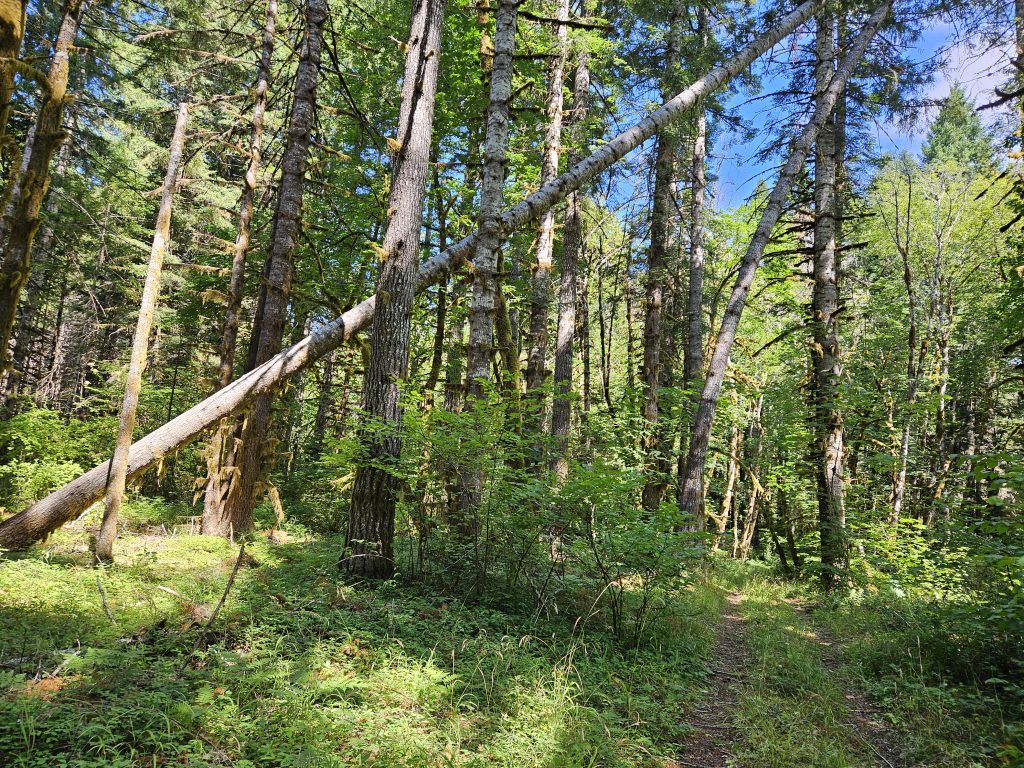 A second widowmaker is along the forest road leading to the Griffith Creek crossing.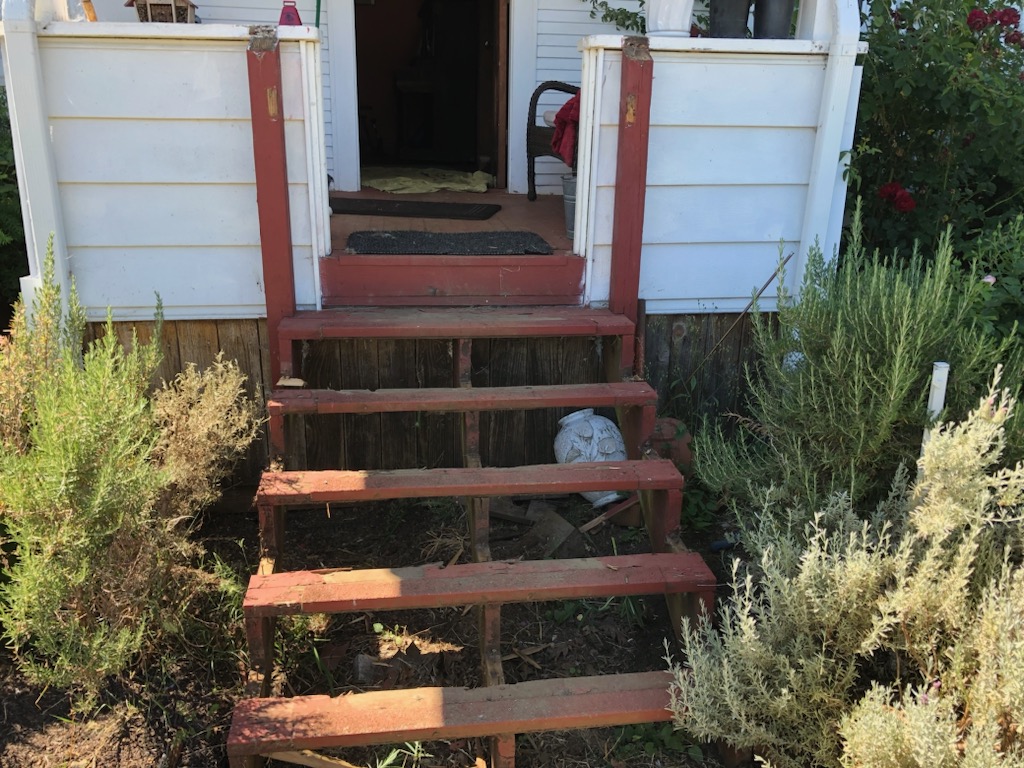 In the meantime, the front steps to the farmhouse are rotted and the handrails as well. Rick is going to fix! It is such a blessing to have a talented carpenter on call.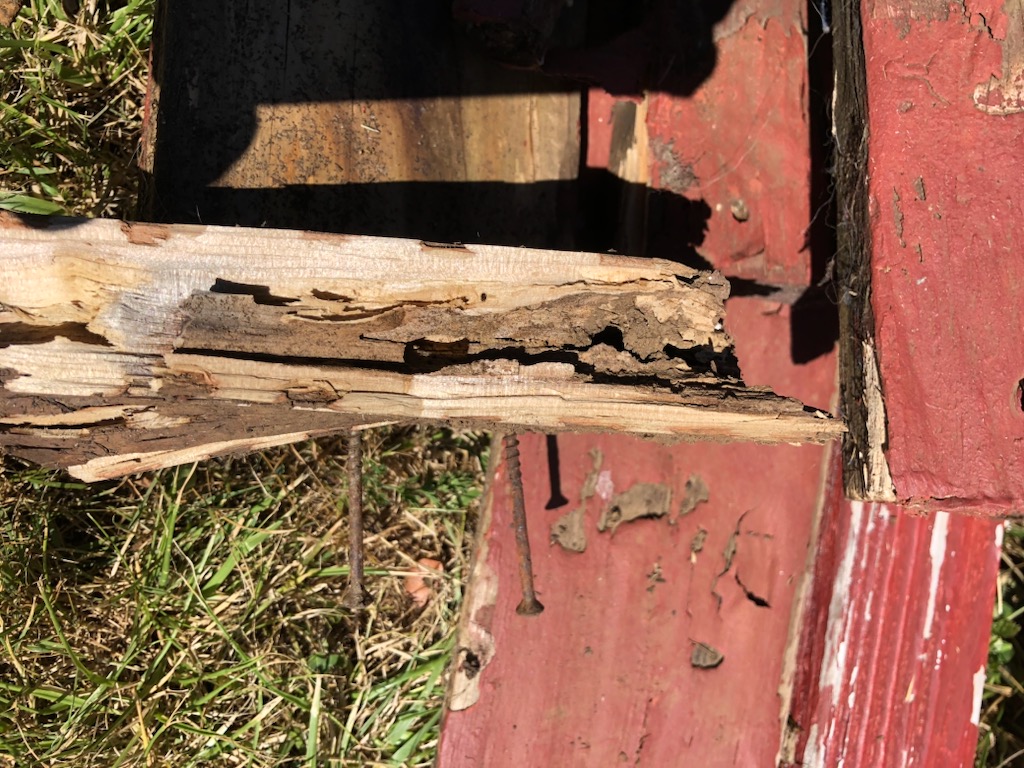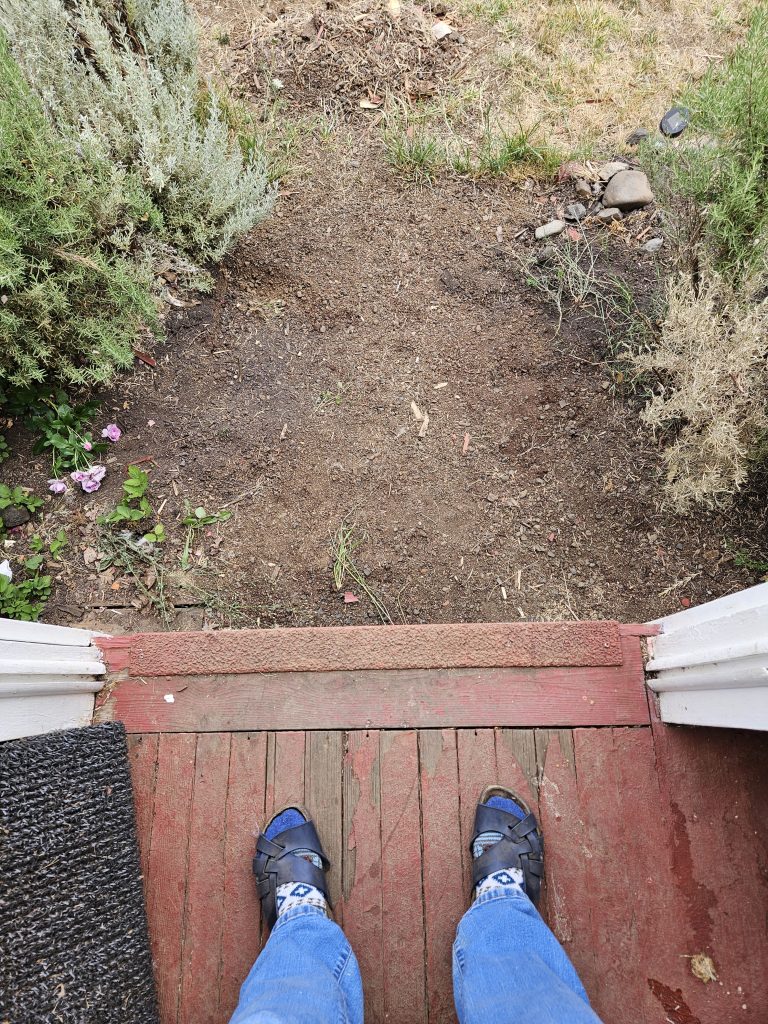 Rotted steps all gone! I'm sure Bianca and the cats are bewildered!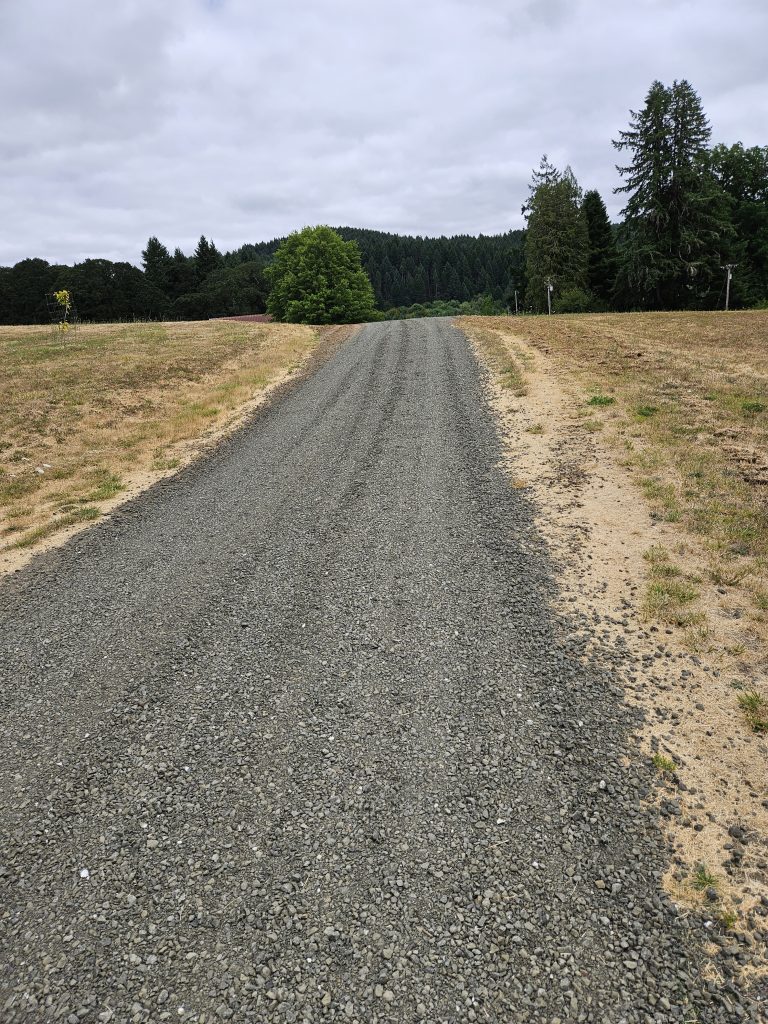 While the bulldozer was out salvaging our windfallen logs, it paused to flatten the entry hill a bit. Then Bob, the fabulous gravel guy put down a nice gravel entry road.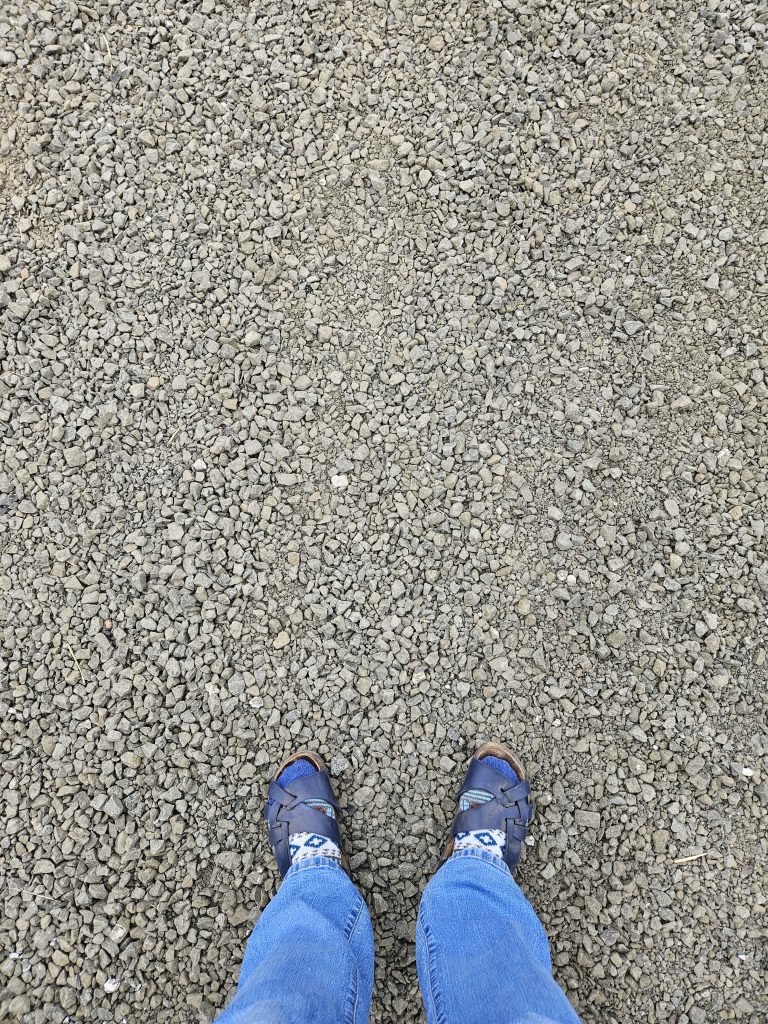 No more muddy entry by the gate.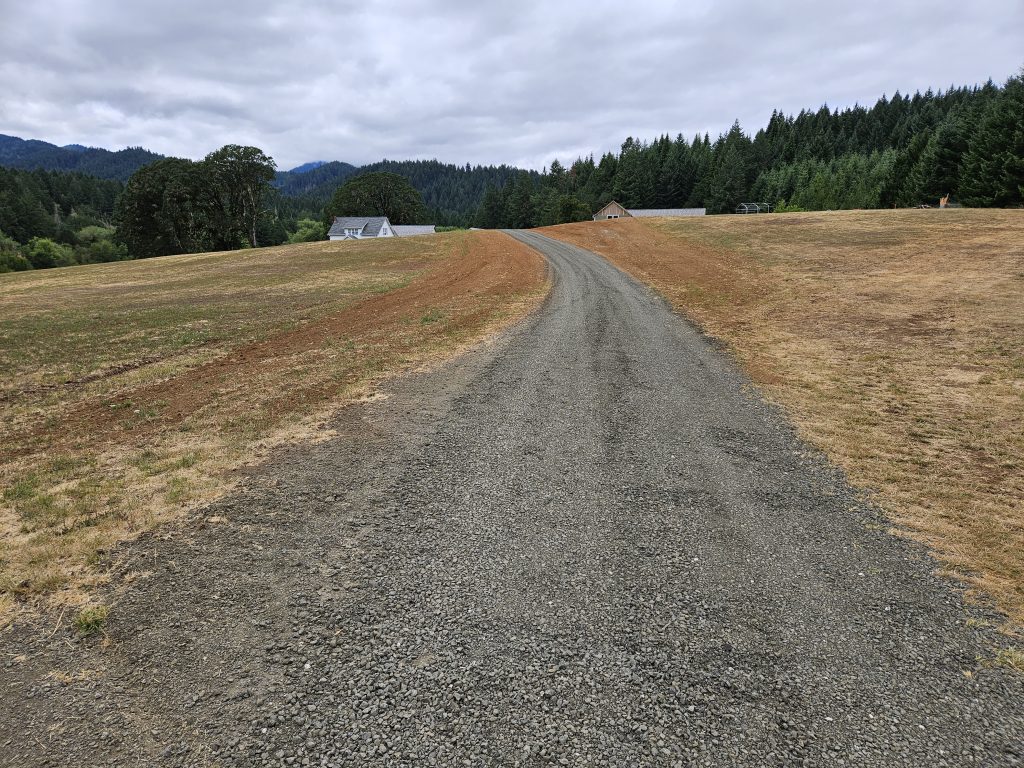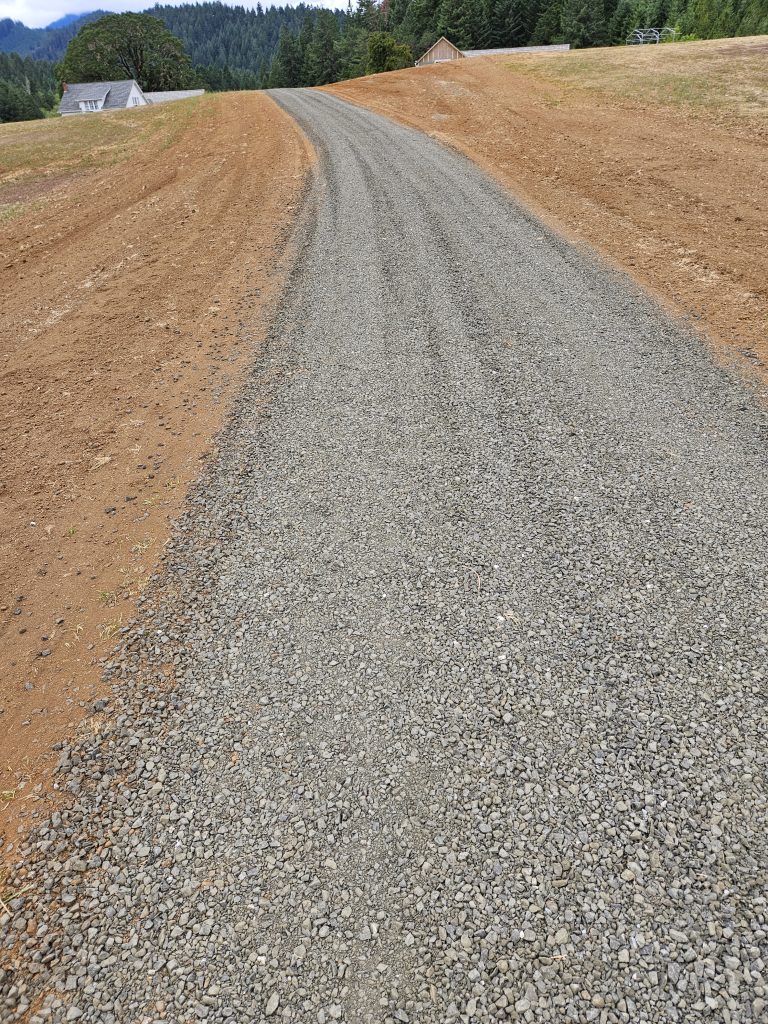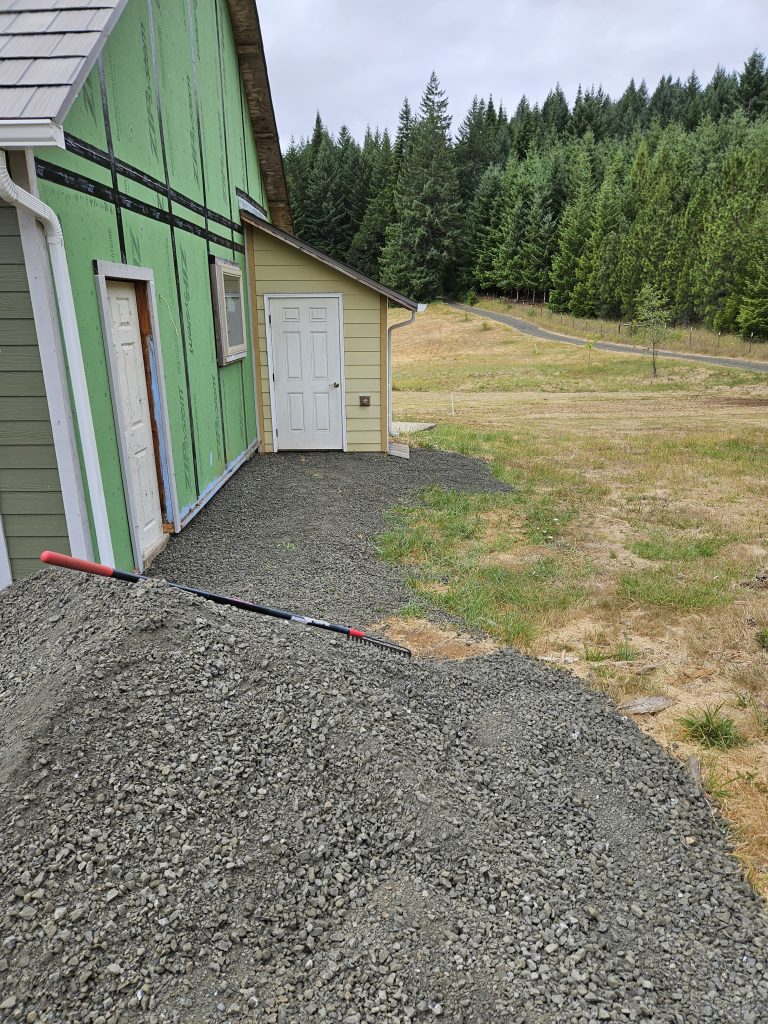 Sid did a nice job gravelling the walkway to the water pressure entry.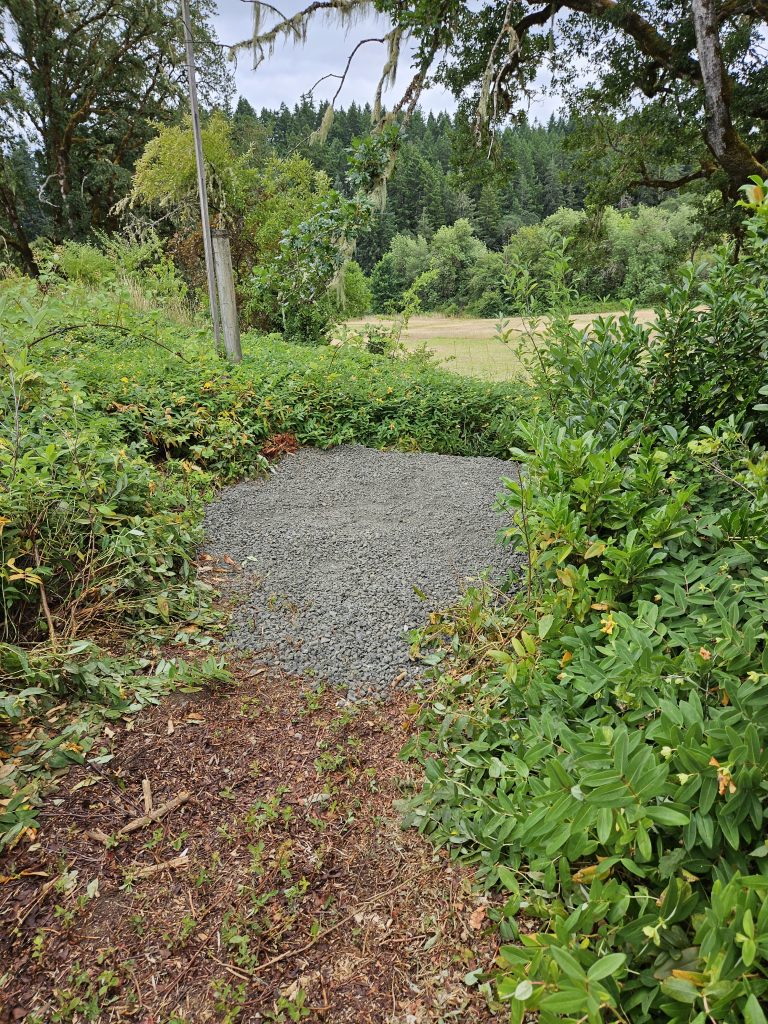 The propane tank for the Annex's fireplace will go here, hidden by foliage.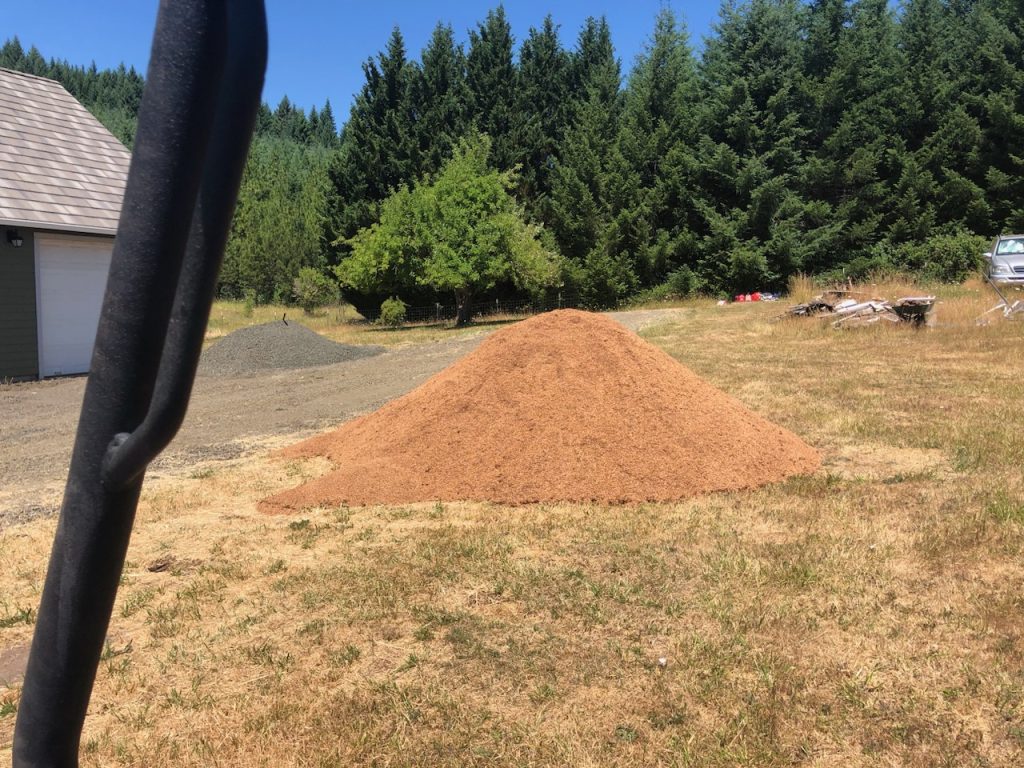 Mulch (7 yards of fir sawdust) arrived today.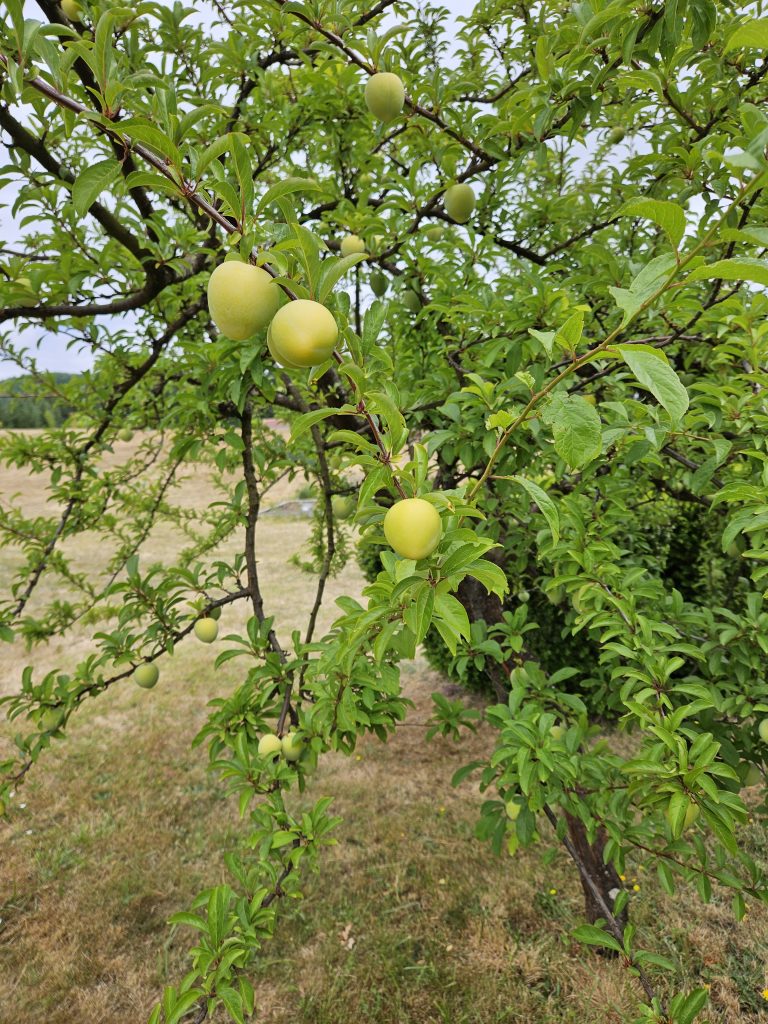 Not a lot of yellow plums this year, but they look nice and fat.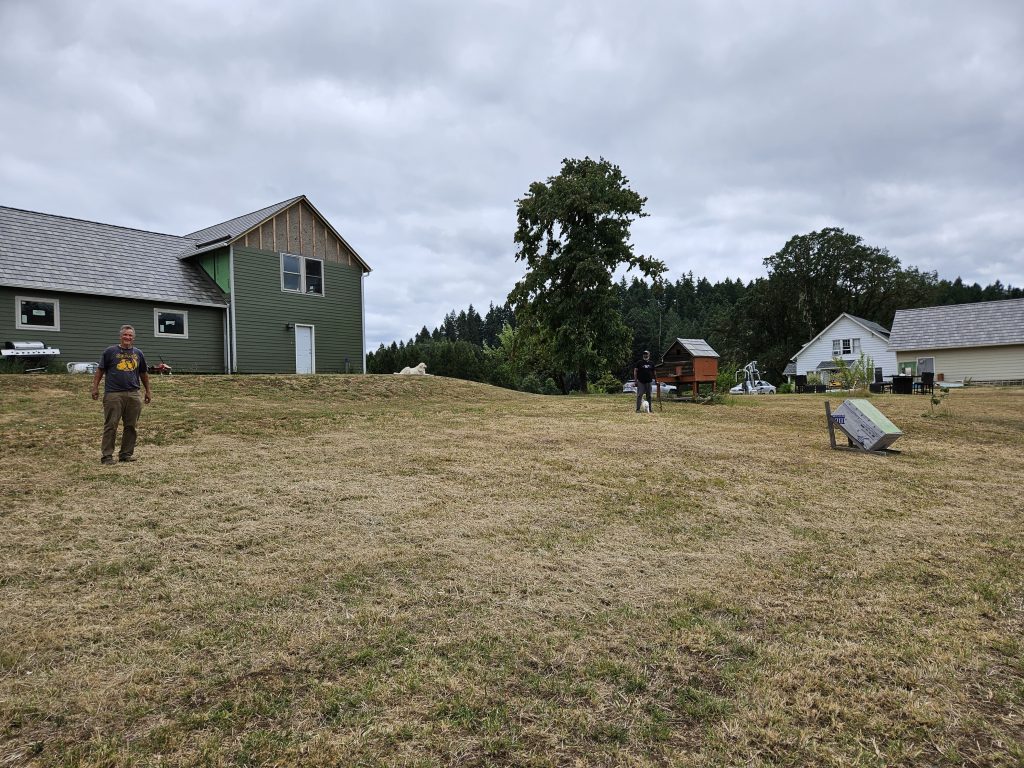 The space between Bill and Sid is where the temporary housing for Mama M. will go.