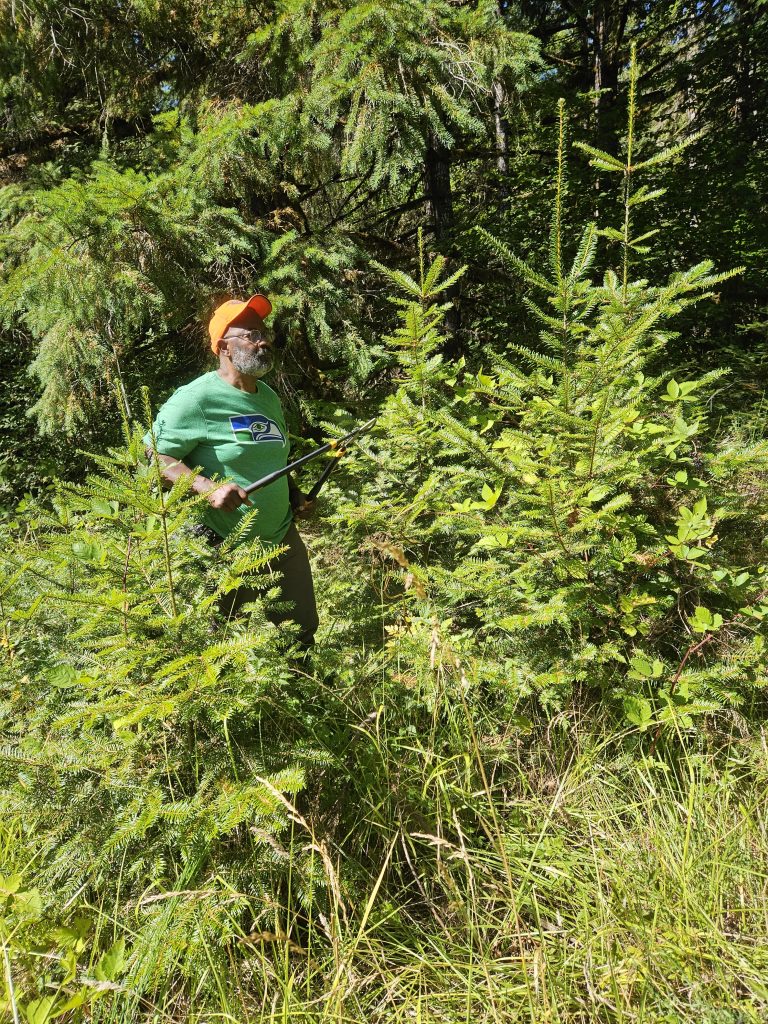 Yet another patch of Scotch broom located! Not to mention blackberry vines attempting to annoy our little trees.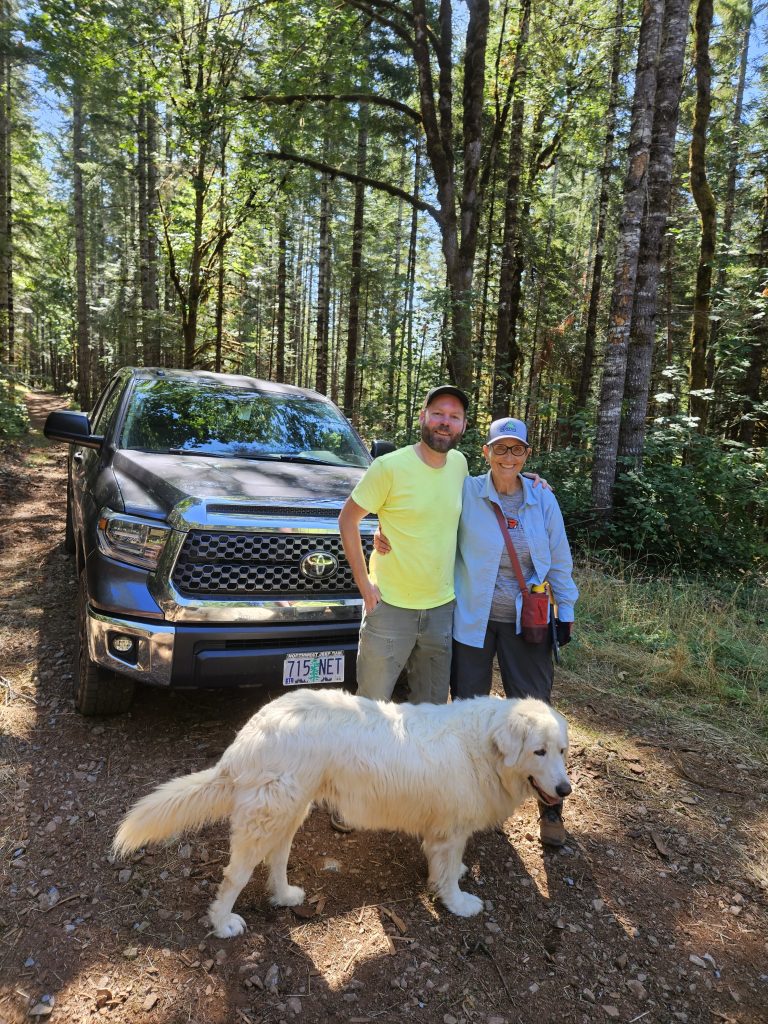 Shane, one of our farm foresters, was out prepping two sites cleared when we had the winter blowdown. We will plant some Doug-fir seedlings this winter. The sites were too dry for Western red cedar. Bianca never misses a photo op!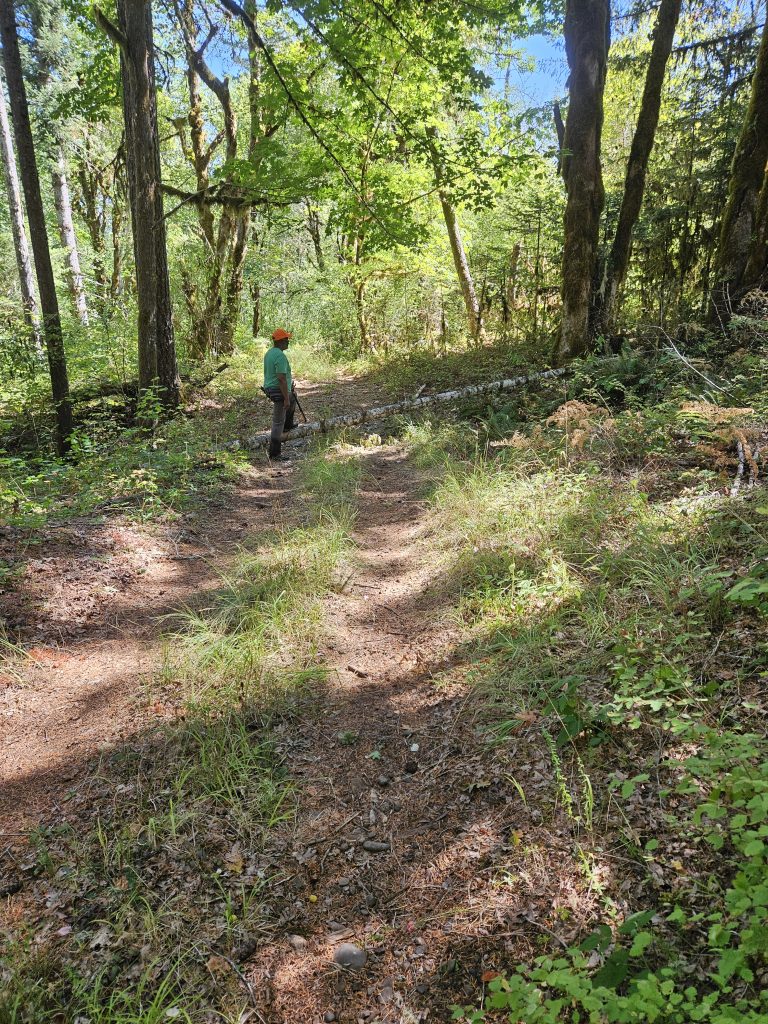 A small tree fractured and fell over the Rock Creek forest trail. Lucky for us, Mike the woodcutter was going to be stopping by that afternoon.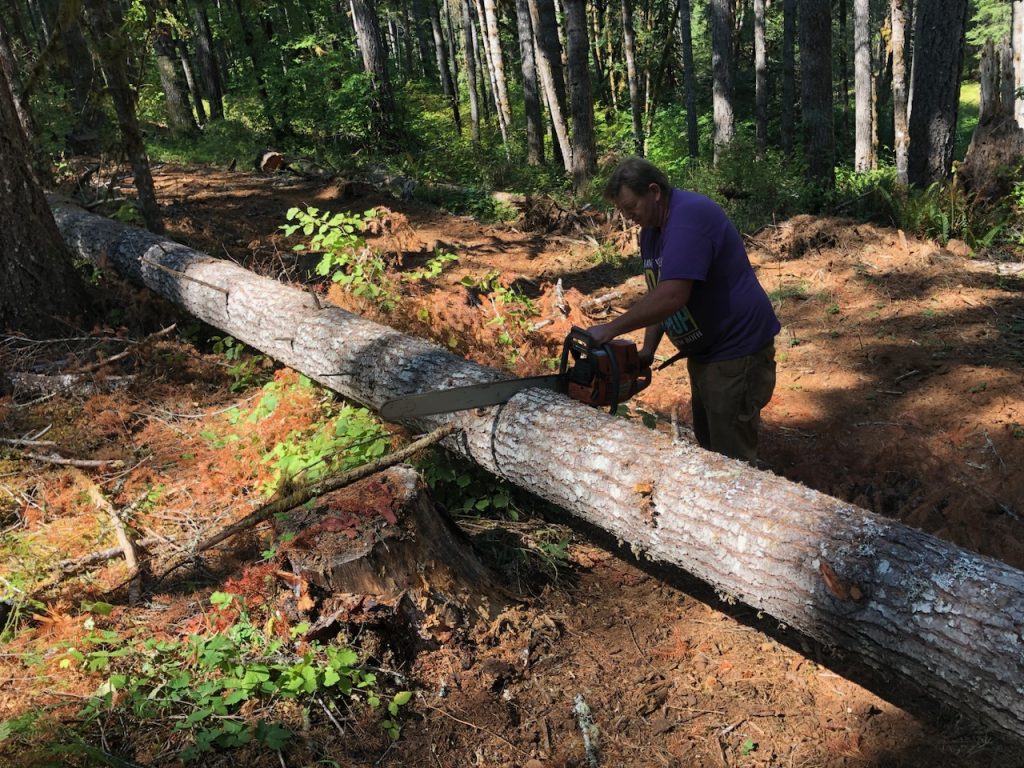 Mike cut up the big log (aka the widow maker felled by Shane the logger a couple of months ago) and also the little one. Forest roads are unobstructed for the moment!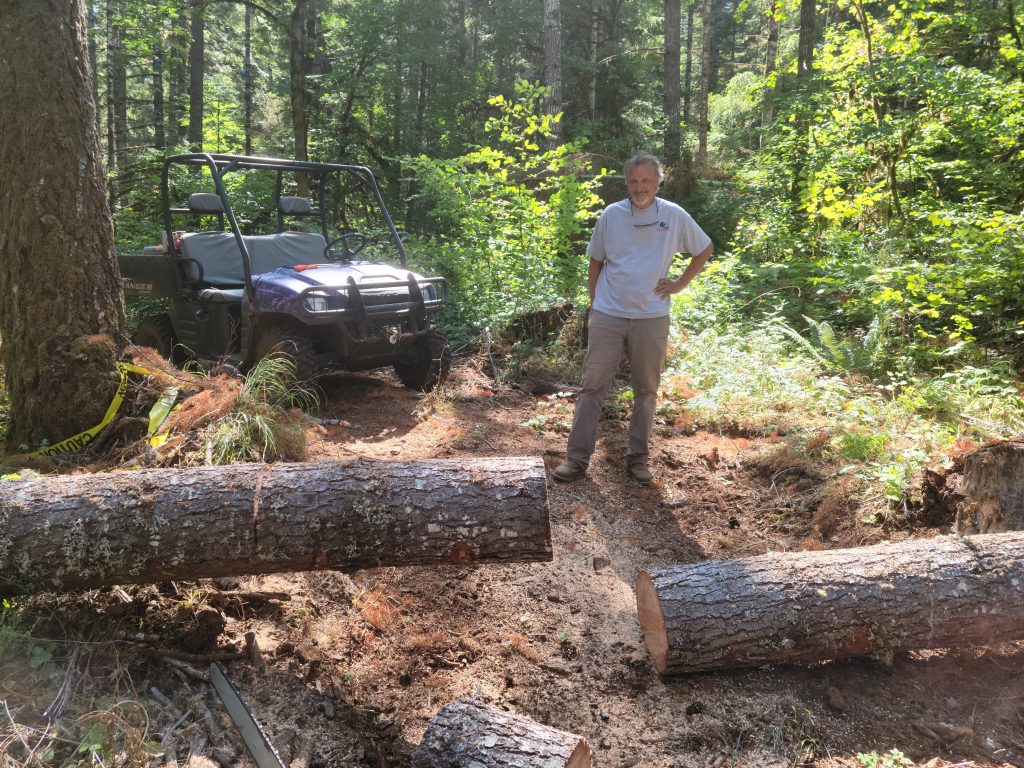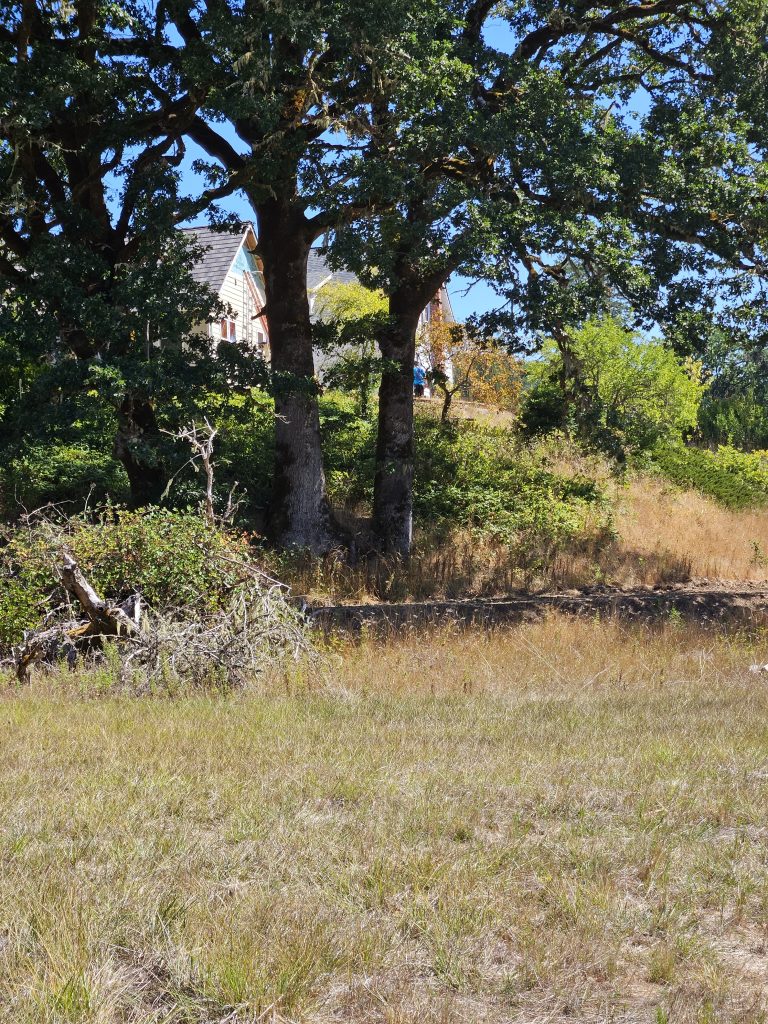 Back from our farm patrol, Bill and Diana spot Alex and Sid putting up siding on the Annex.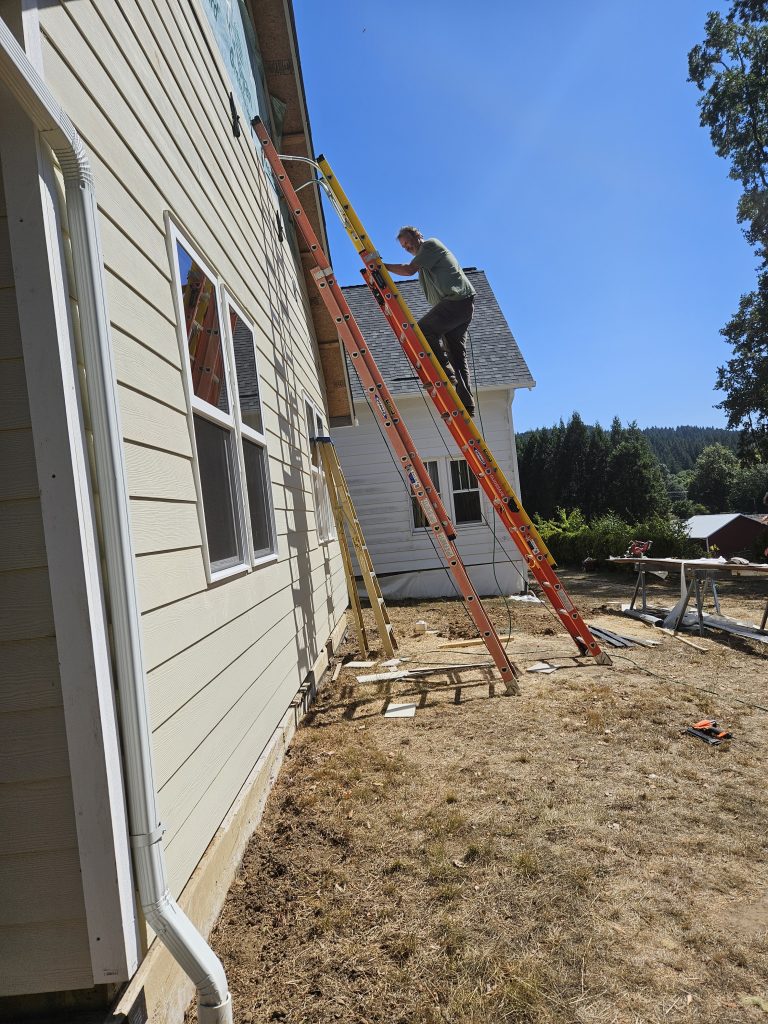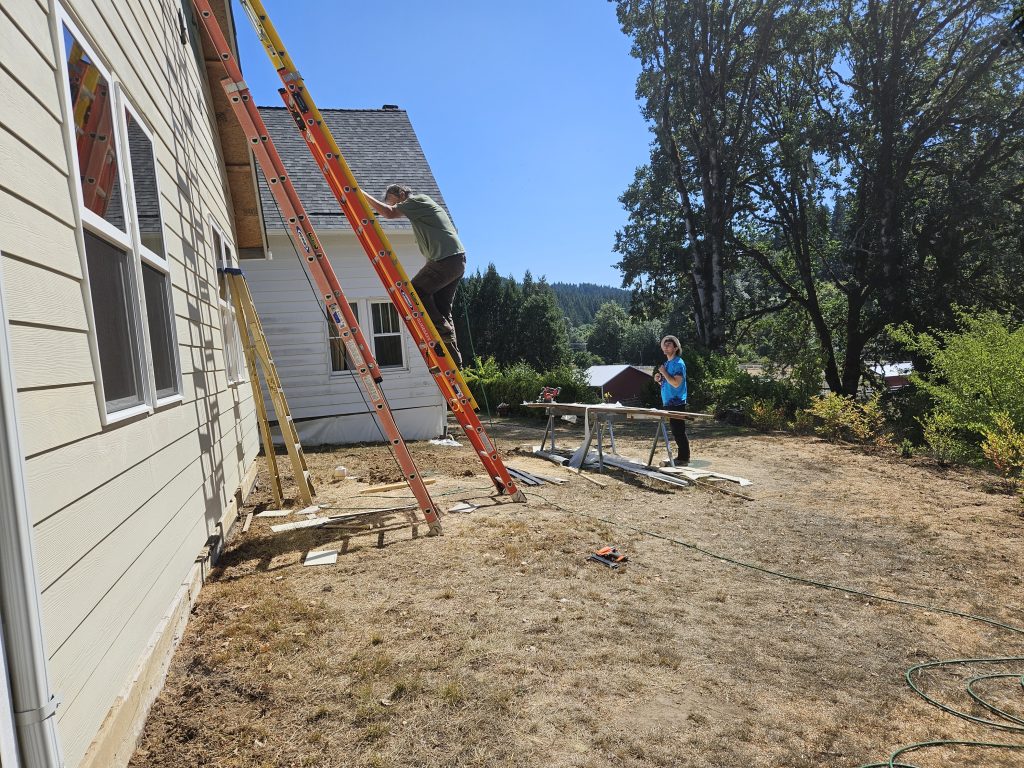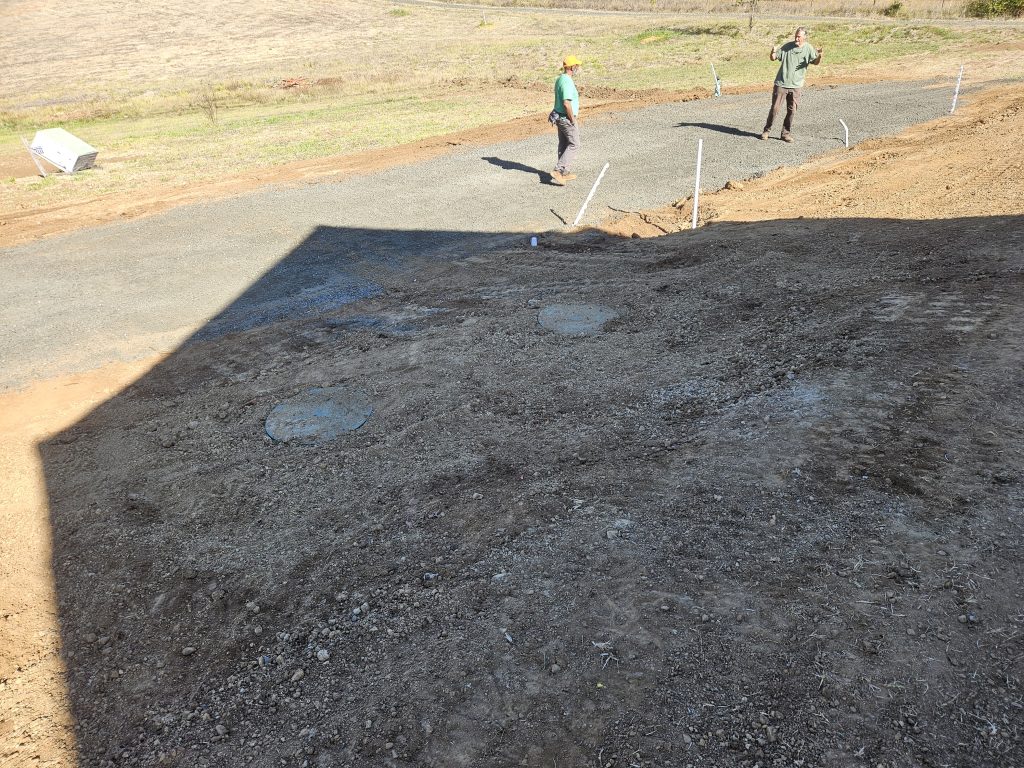 The pad for a temporary housing mobile is in place.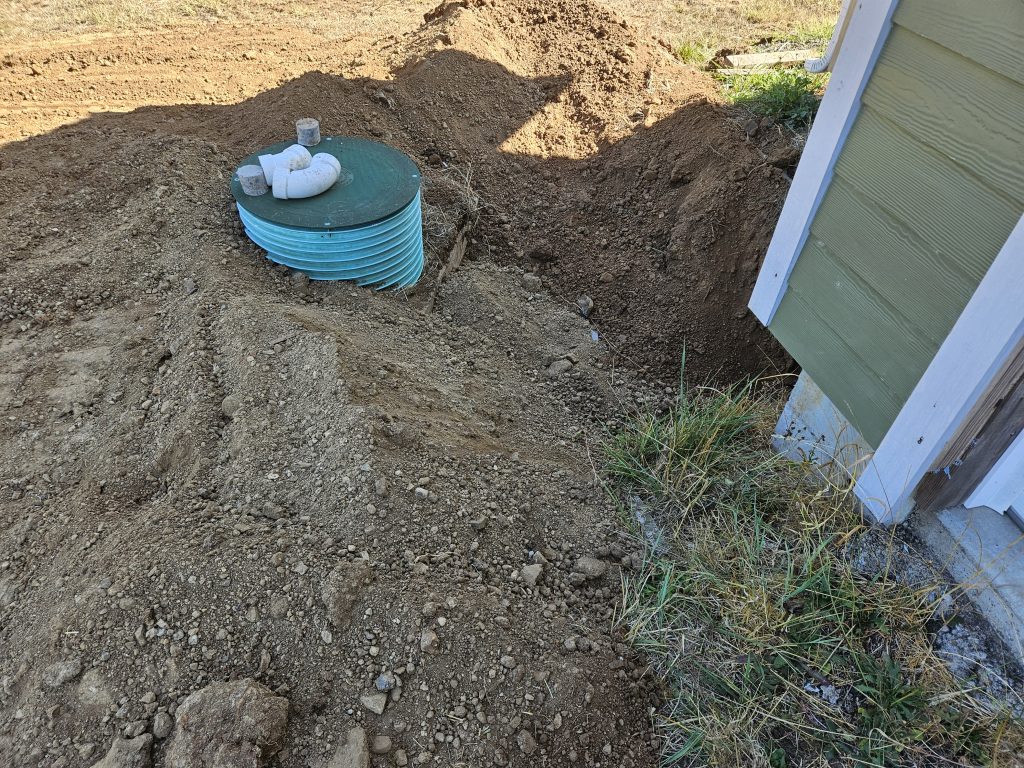 The cistern is ready to accept rain from the gutters.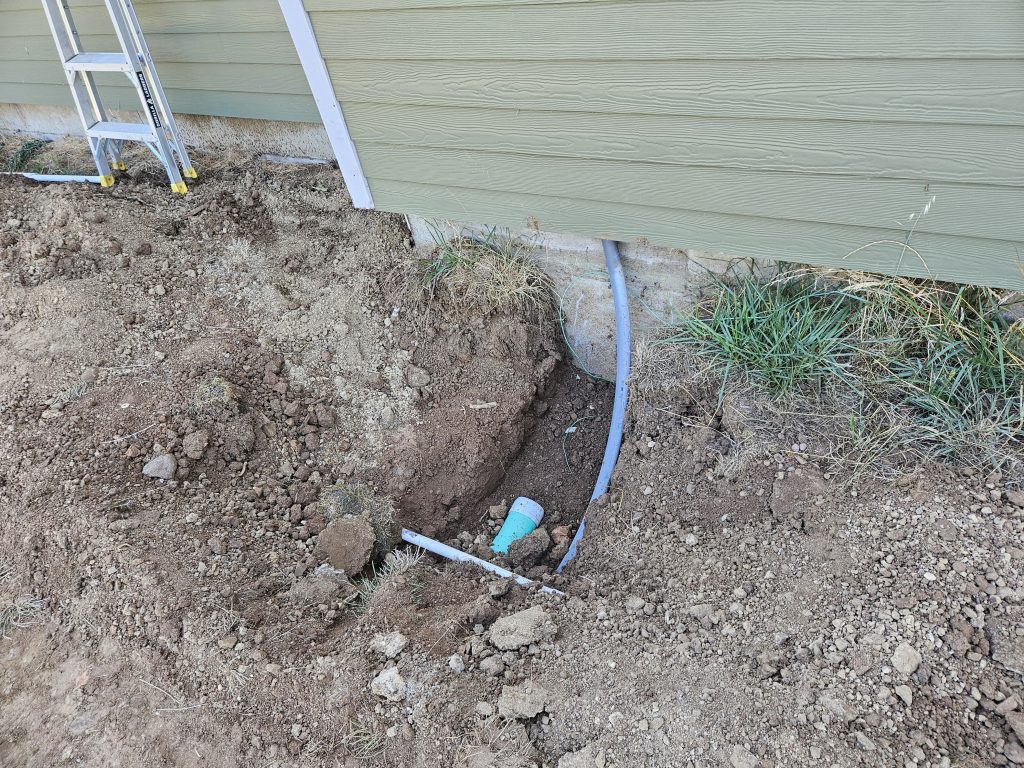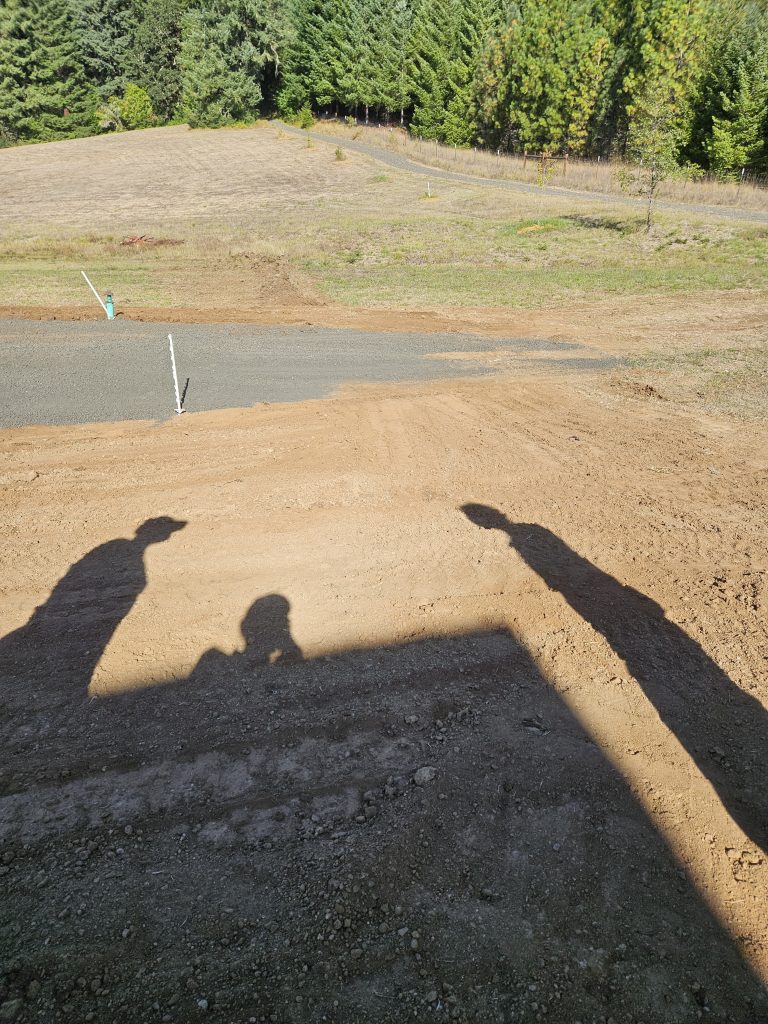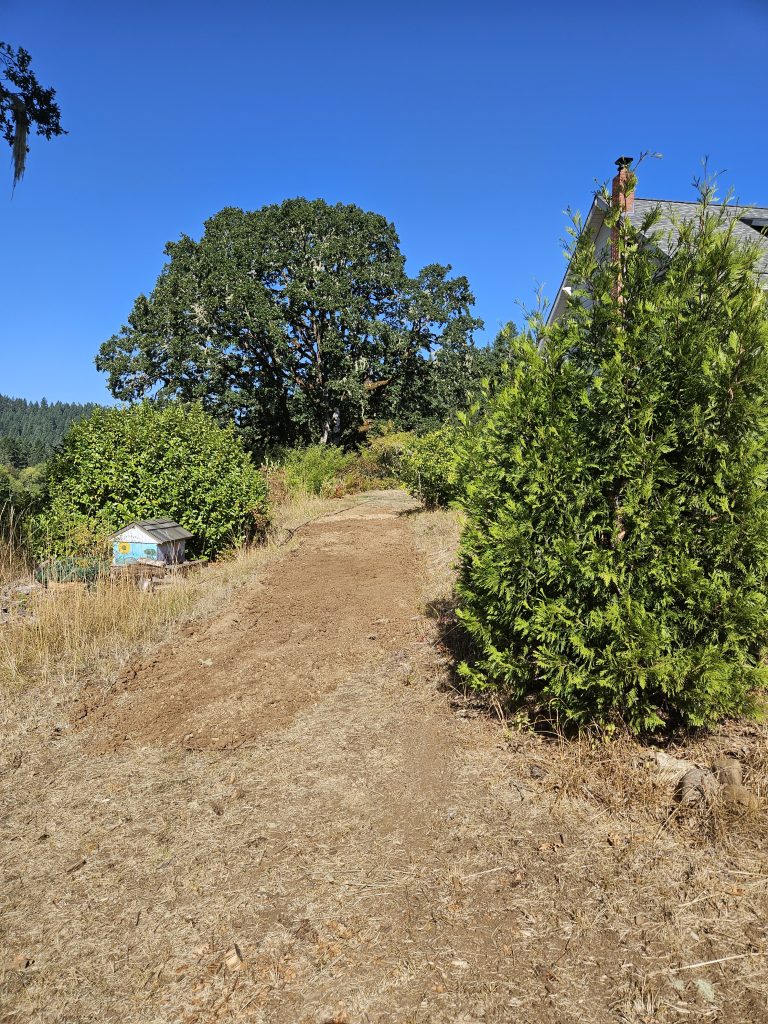 Nice clear path behind the bushes and (gulp) in front of the honey bee house.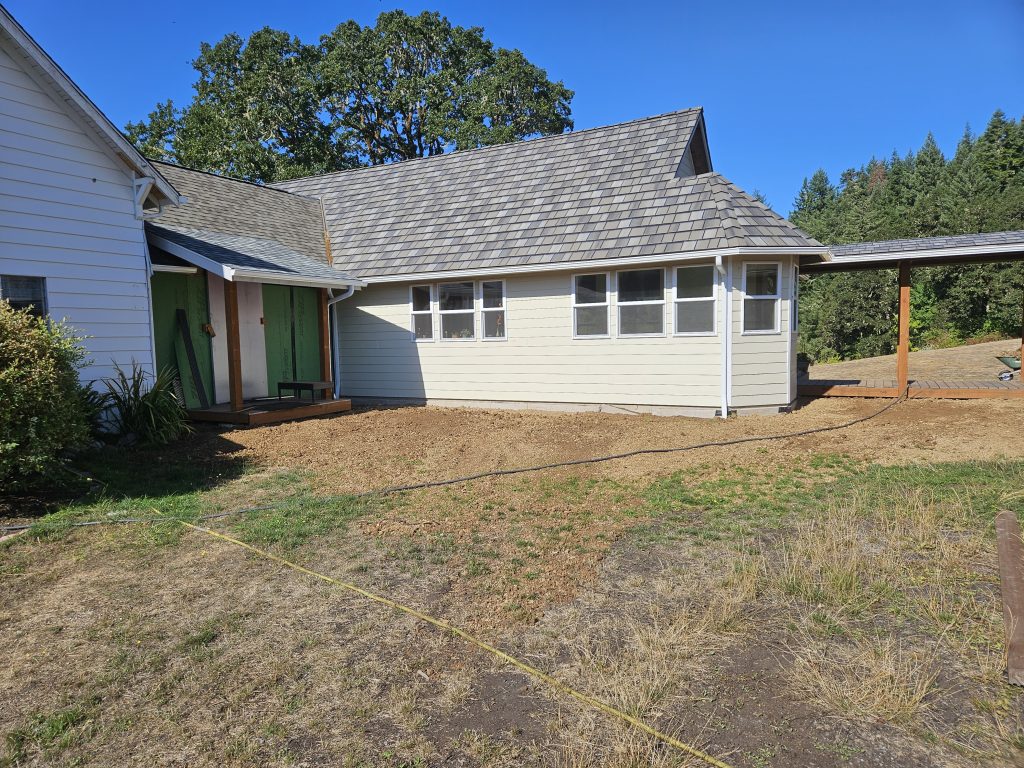 Sid used the dirt scoured from other projects to level the shared entry between the Annex and the farmhouse.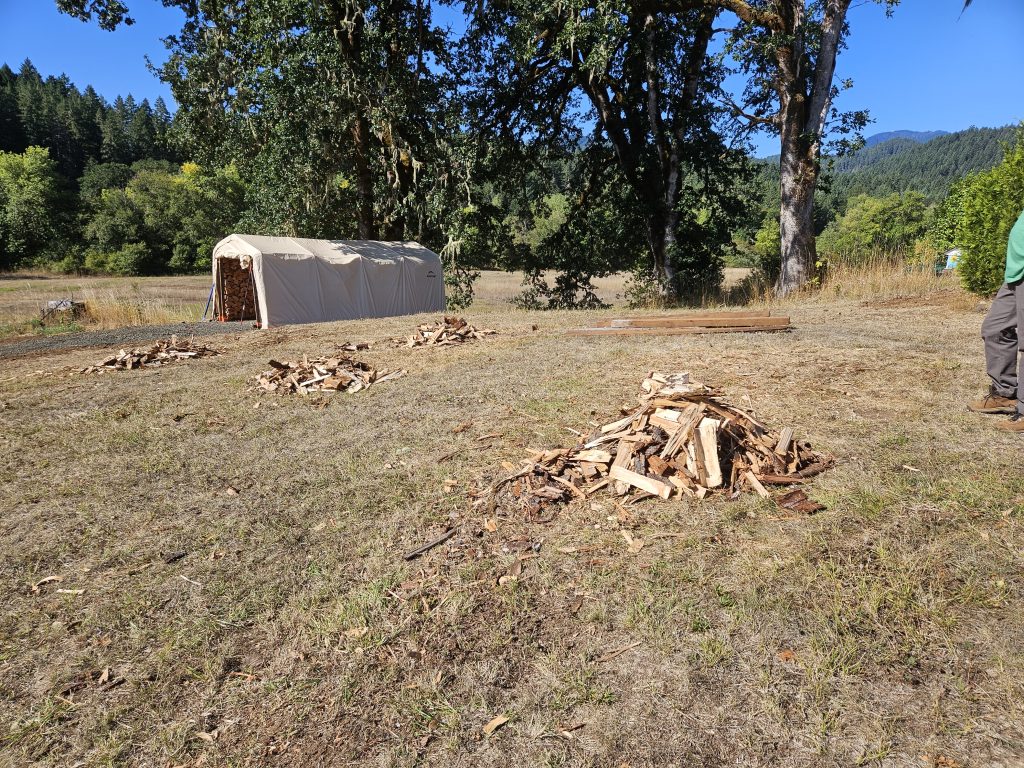 Sid and Sandra got all the firewood in the firewood shelter. Amazing!