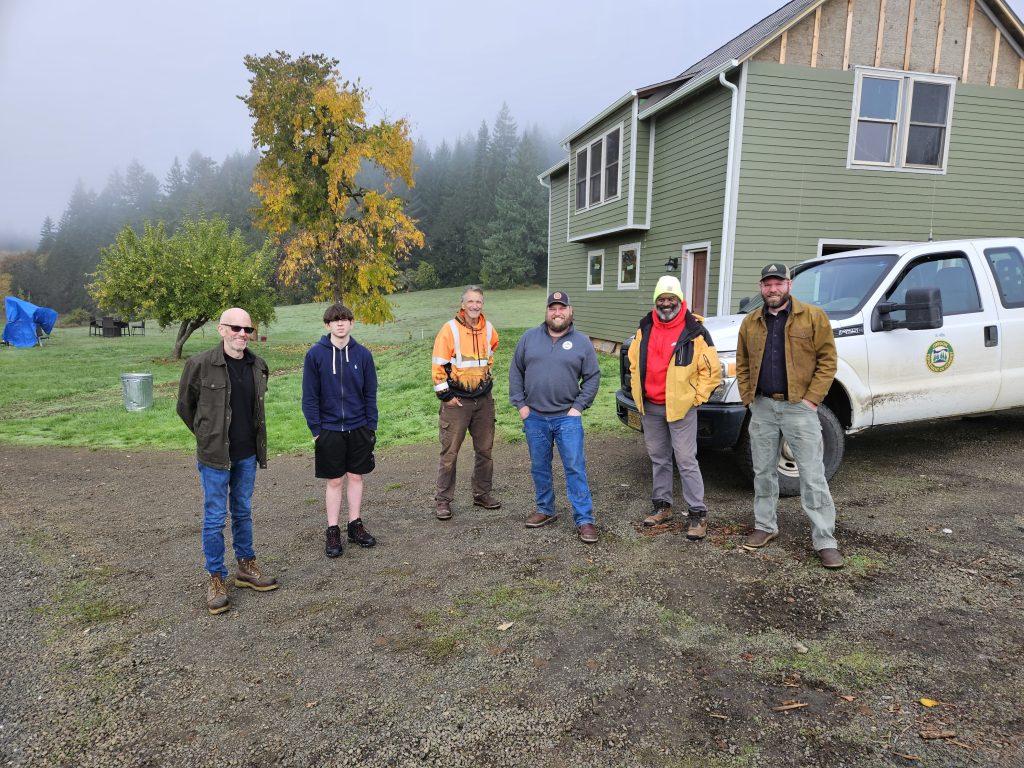 Robert, Zach, Sid, Joe, Bill and Shane prepare to evaluate the condition of the entry to the Rock Creek road.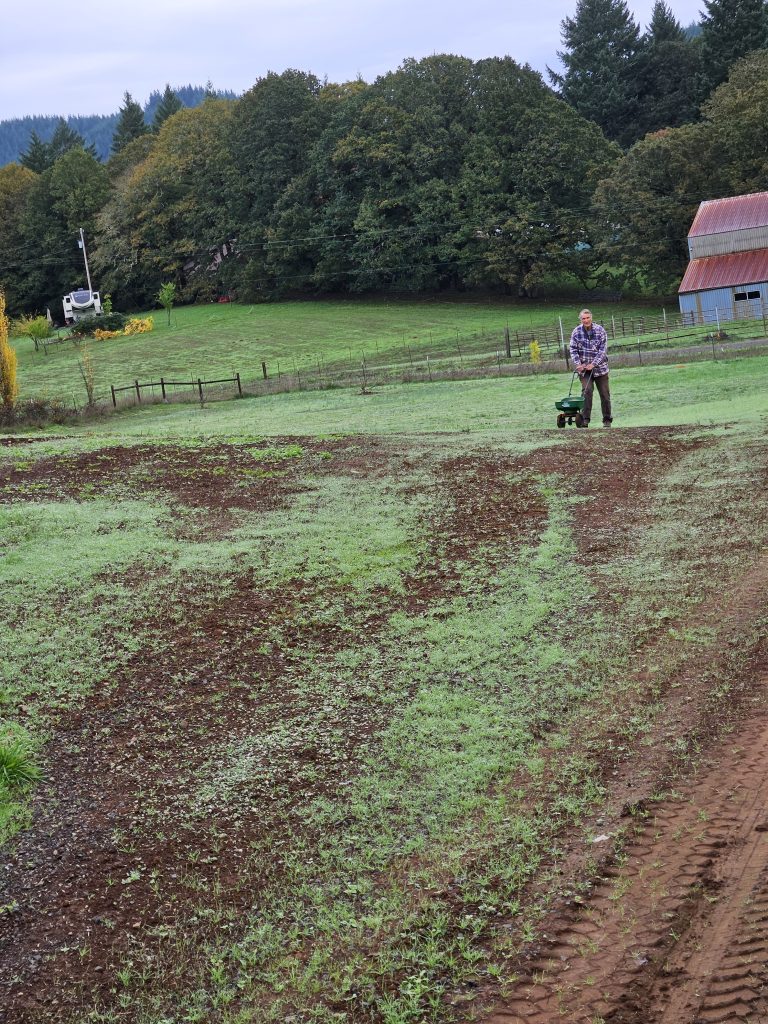 There is a little bare spot on the hill, so Sid puts a bit of the seed we bought for the forest roads onto it.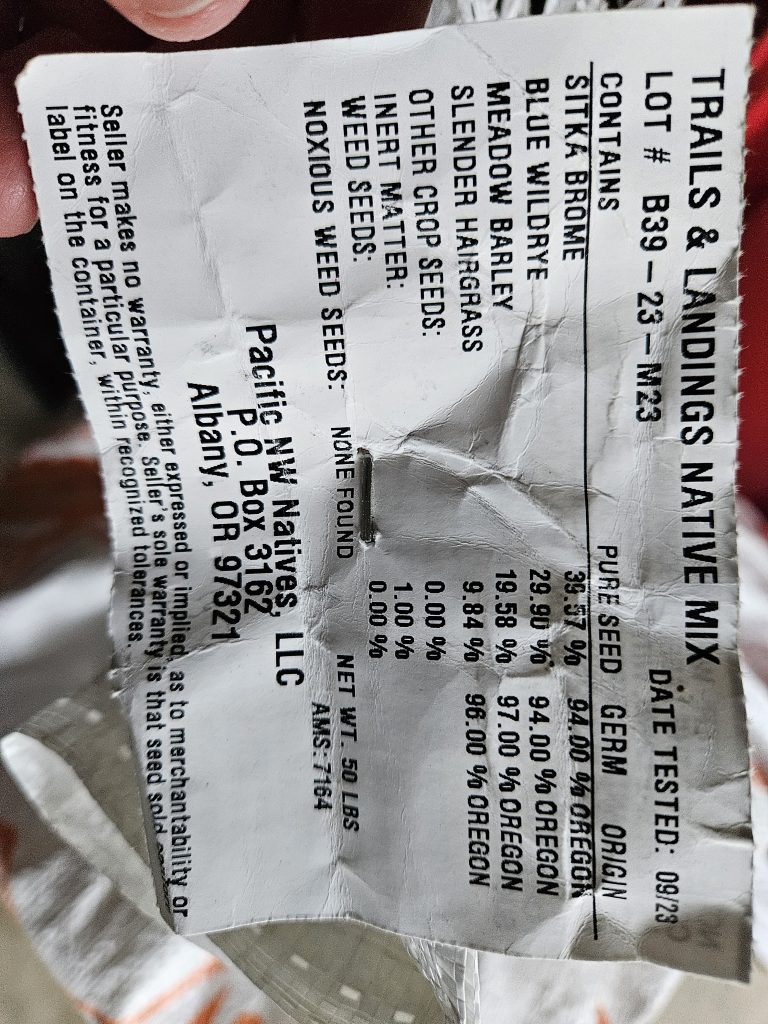 This is the forest blend that Diana and Bill sprinkled onto bare spots in the forest.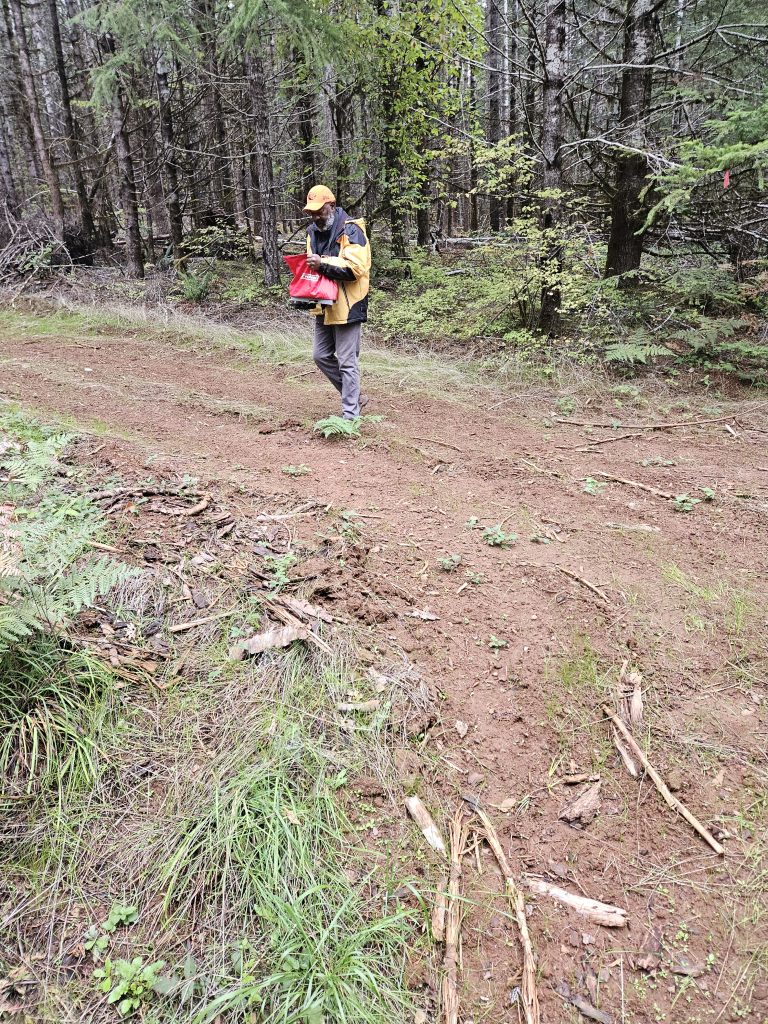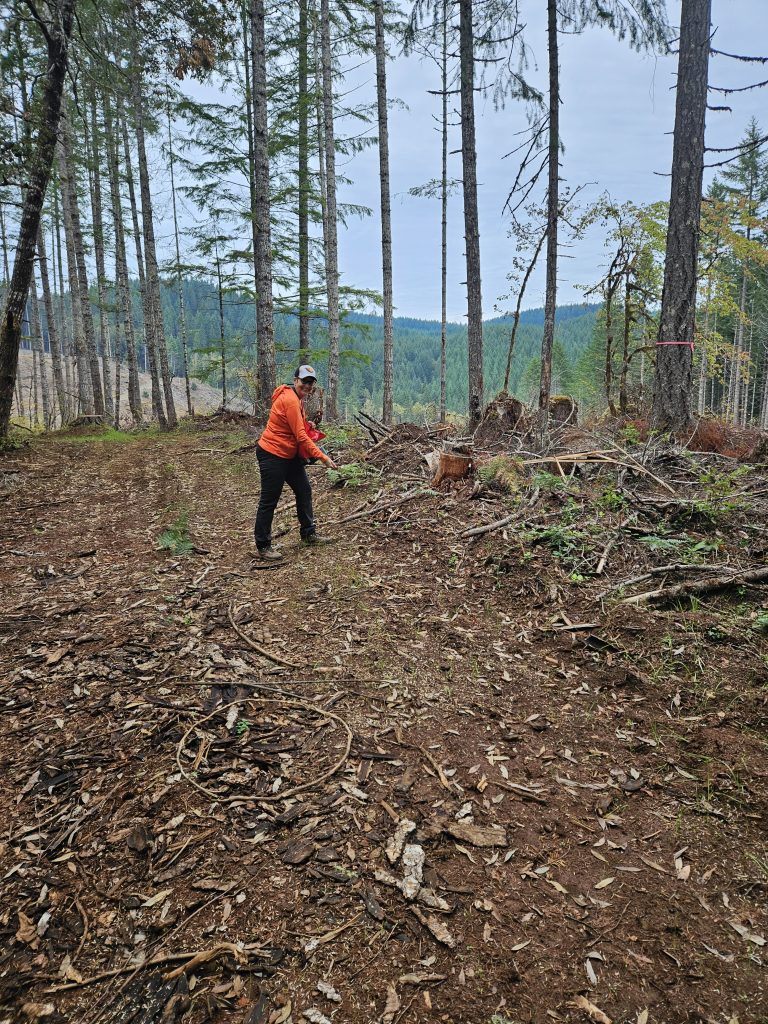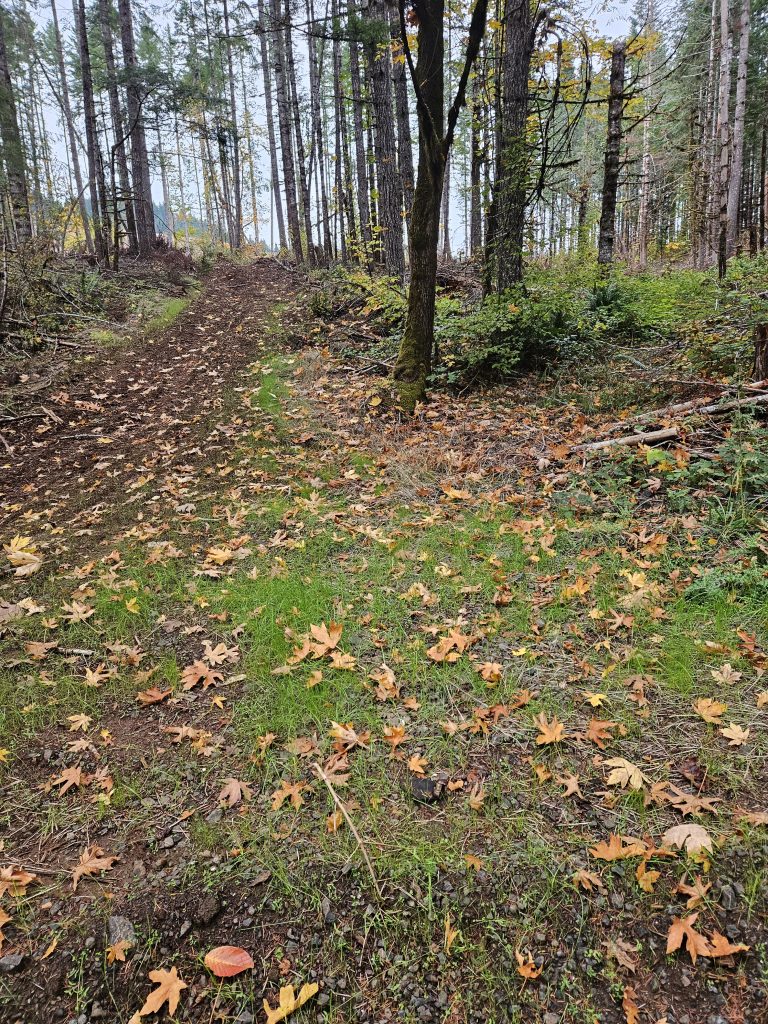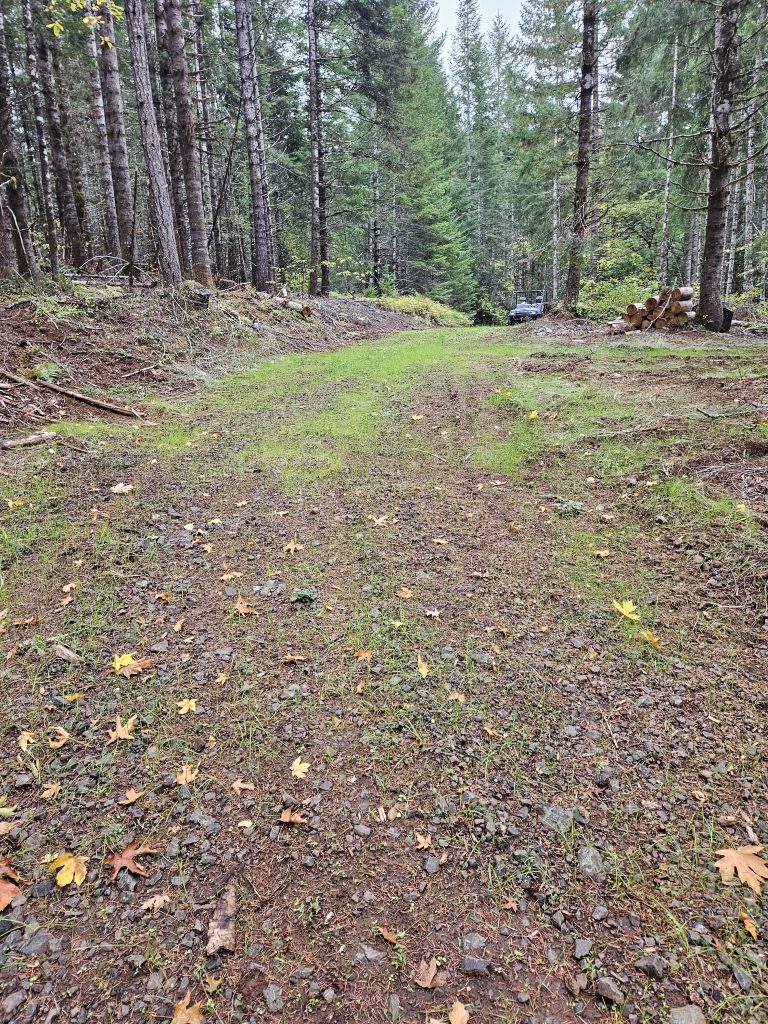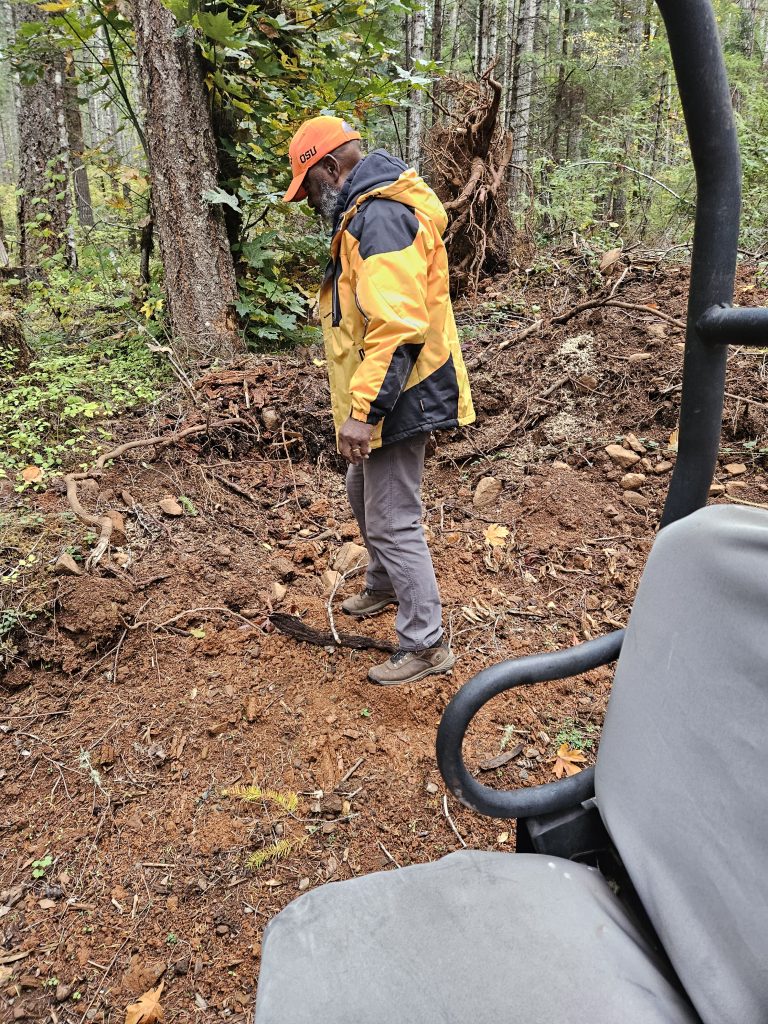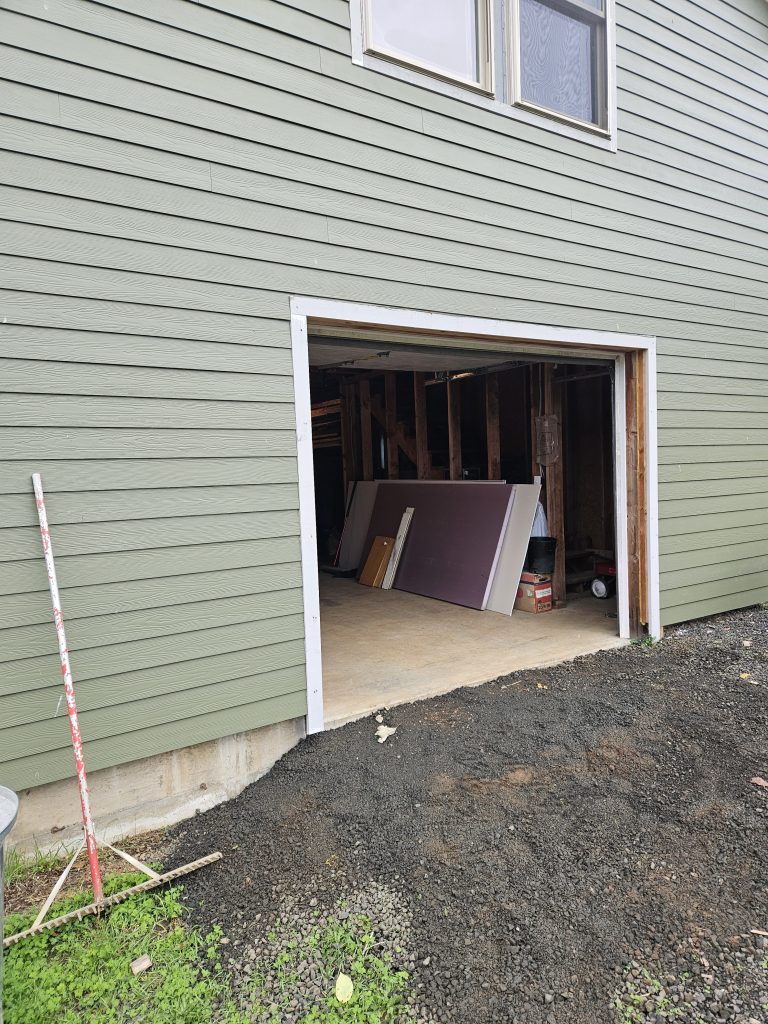 Having gravel available is a big plus.