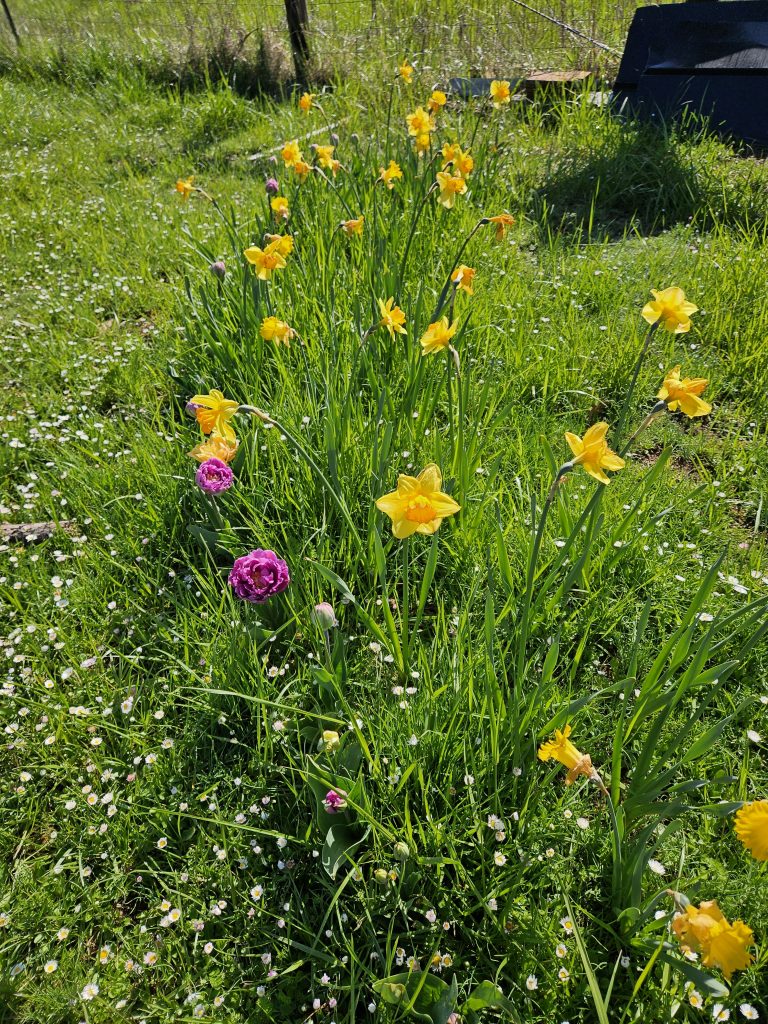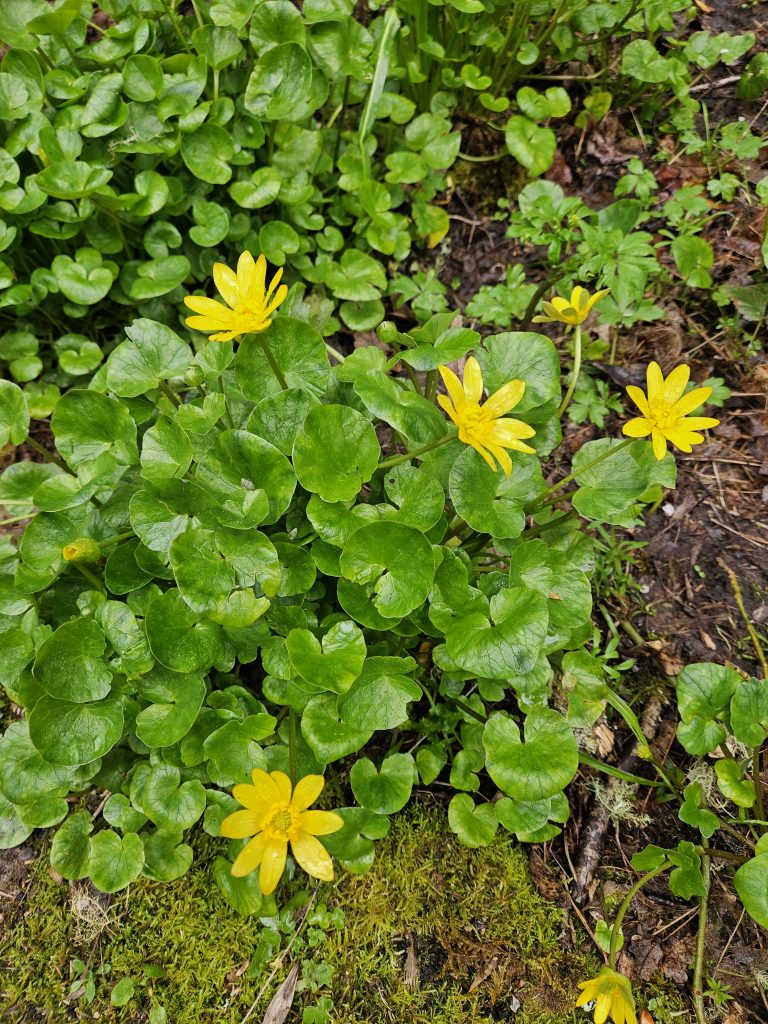 A type of buttercup (ranuncula). Not found at the farm, but it could be there somewhere!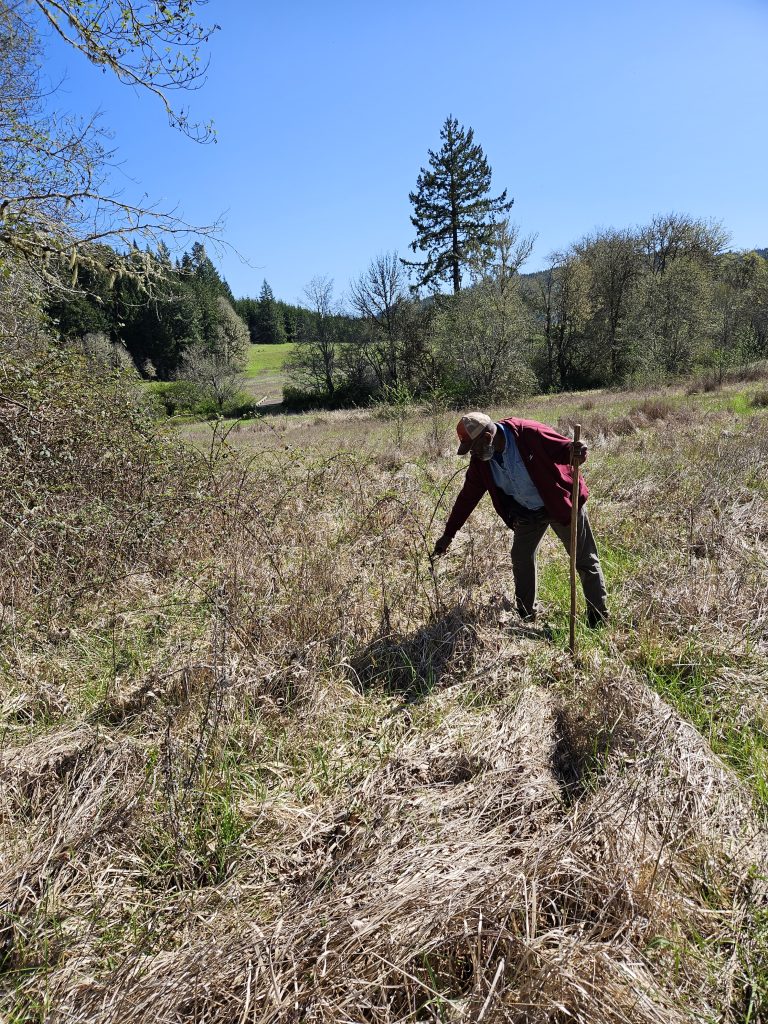 Looking for scotch broom … finding blackberry vines.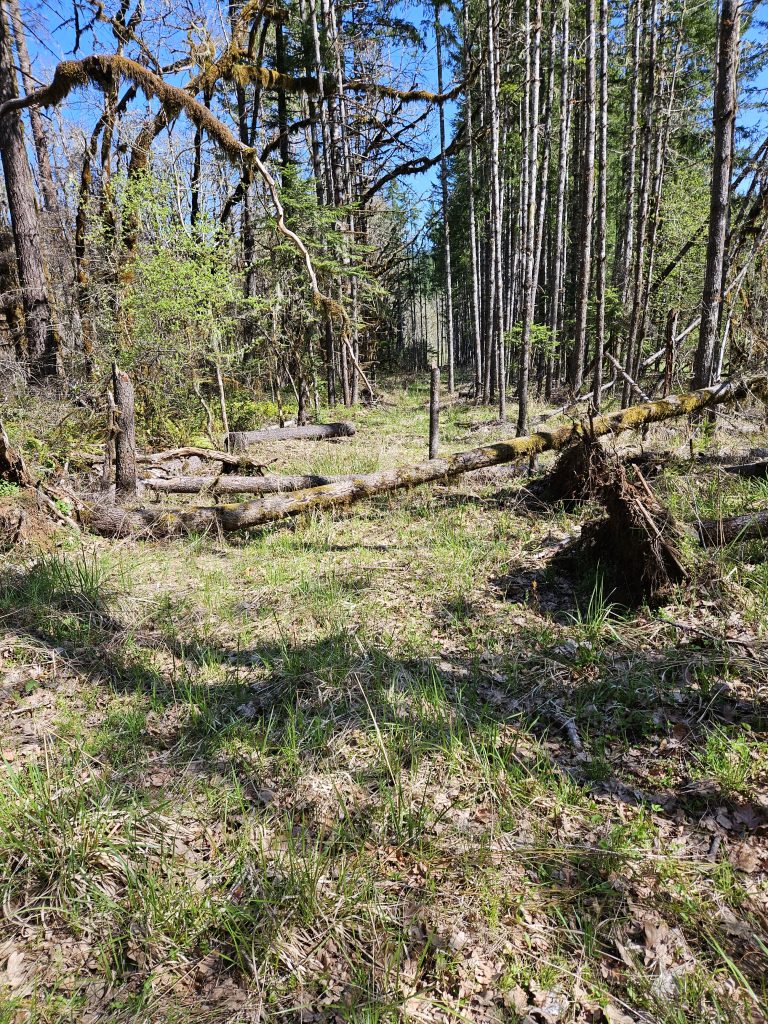 This road runs parallel to the replanting. It used to be navigable. Power saw time!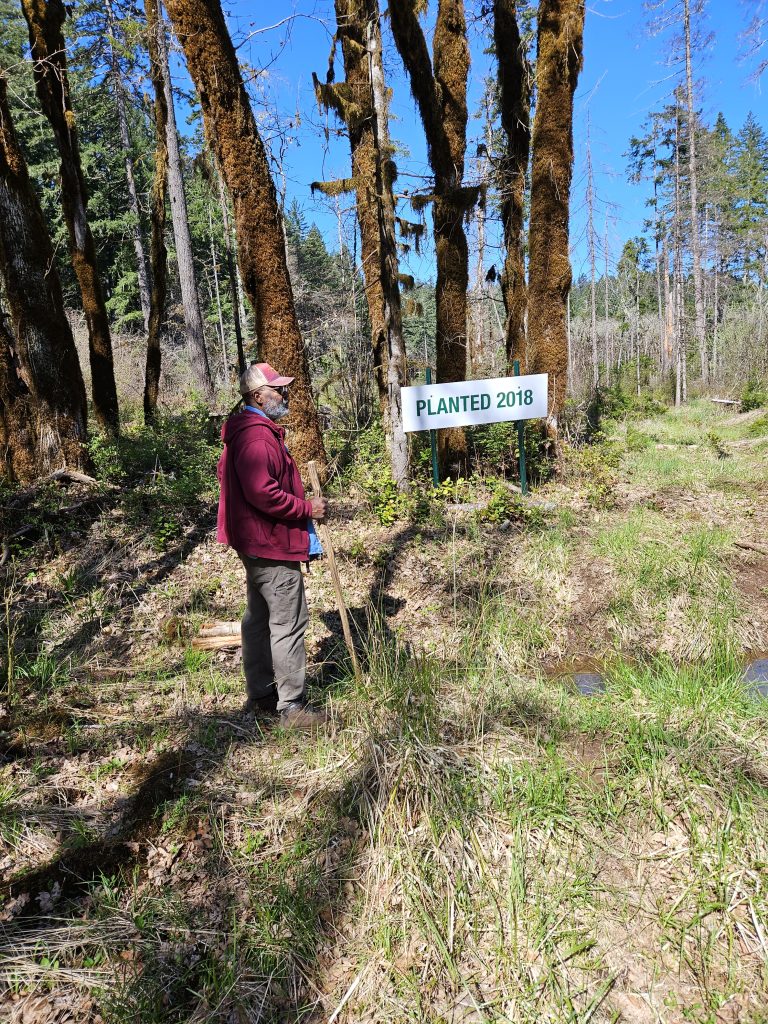 We walked through the plantings, making sure the little trees are doing well. They are!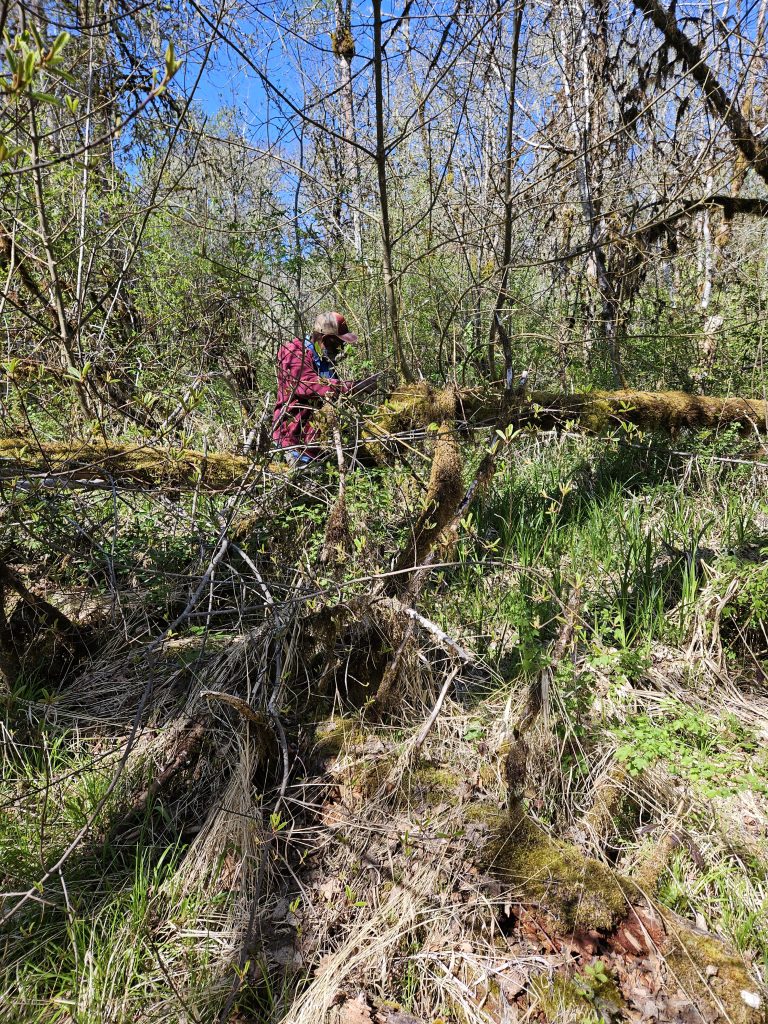 OK. So we missed the connector from the plantings to the Creek trail. A little bushwhacking never hurt anyone.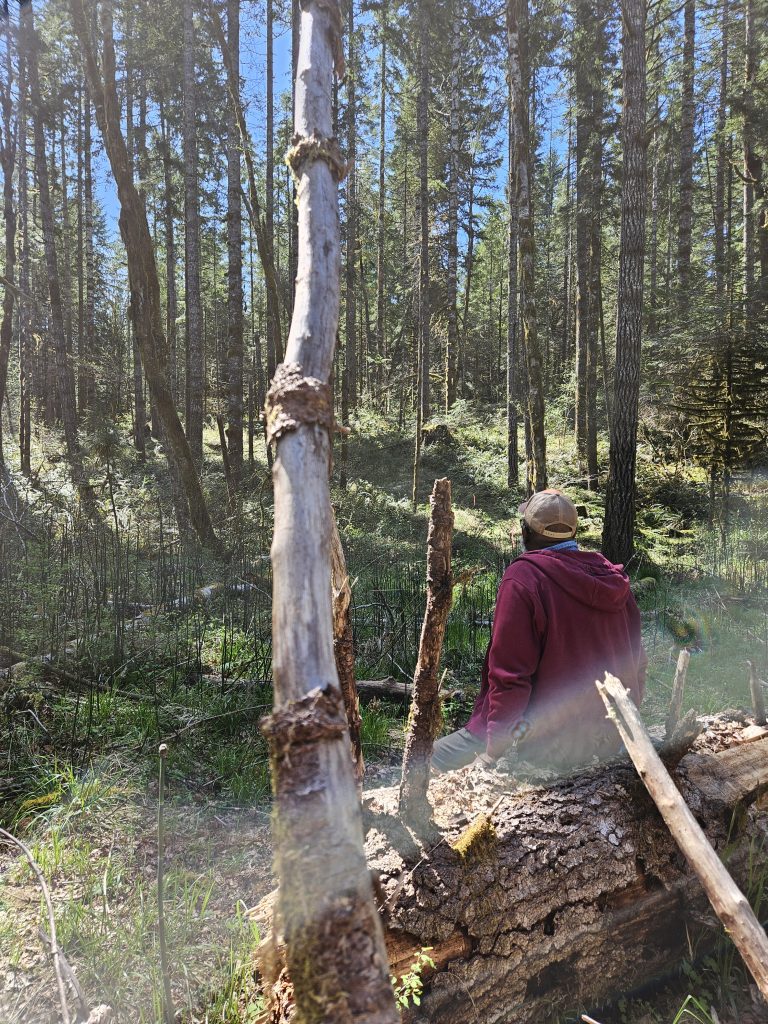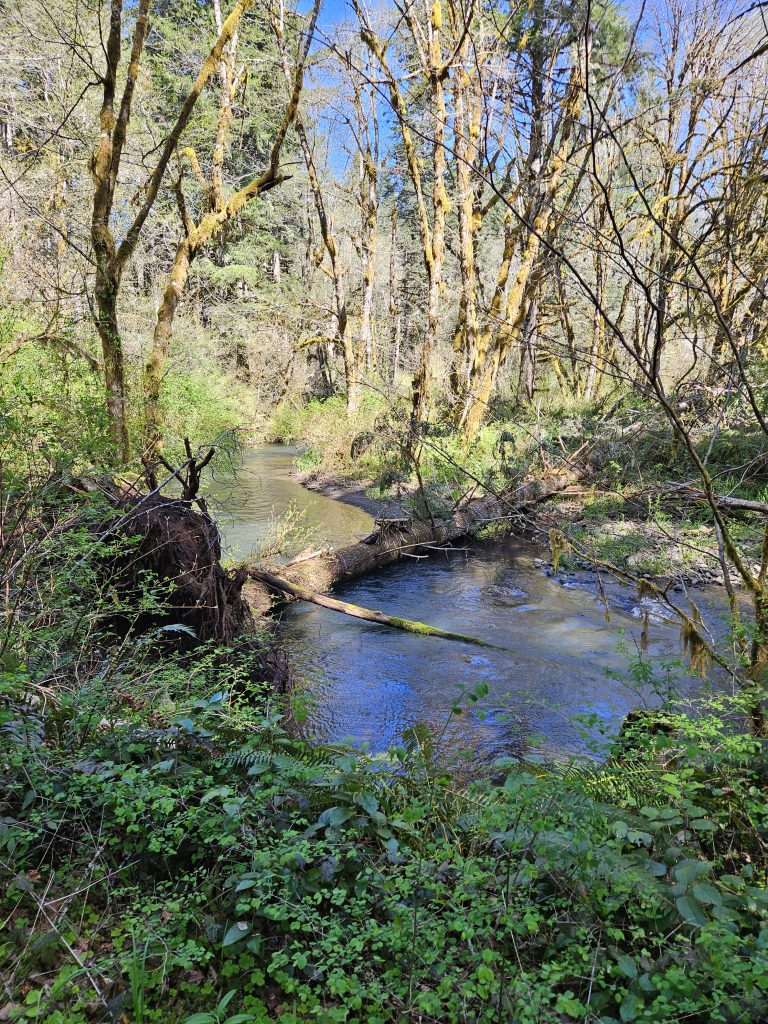 Remember this big tree and its rootball that tore a hole in the Creek trail?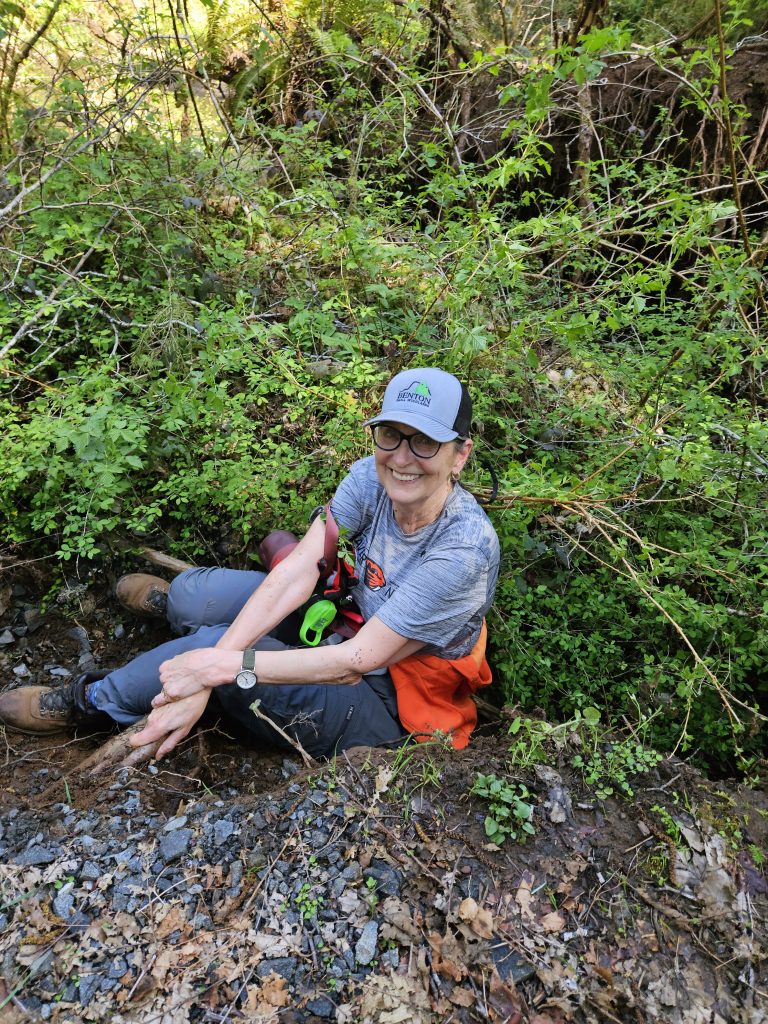 Some mystery person (me) fell into the hole while attempting to stand in it to show how deep it is. Fell flat on my back. No harm done, but it took Bill about 15 minutes to get me out! The Creek trail is going to be rerouted as a result of the damage. Our farm forester Shaun was out with Sid, Sandra and I planning the new route.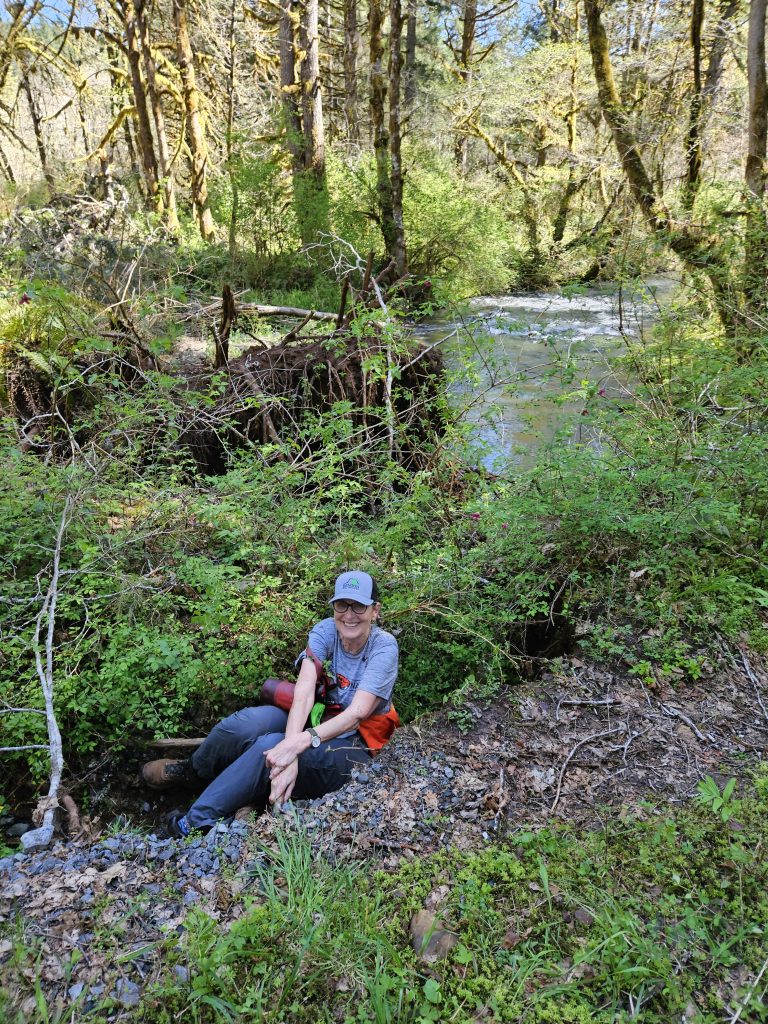 It really is deep! This is half way through the process of extricating me.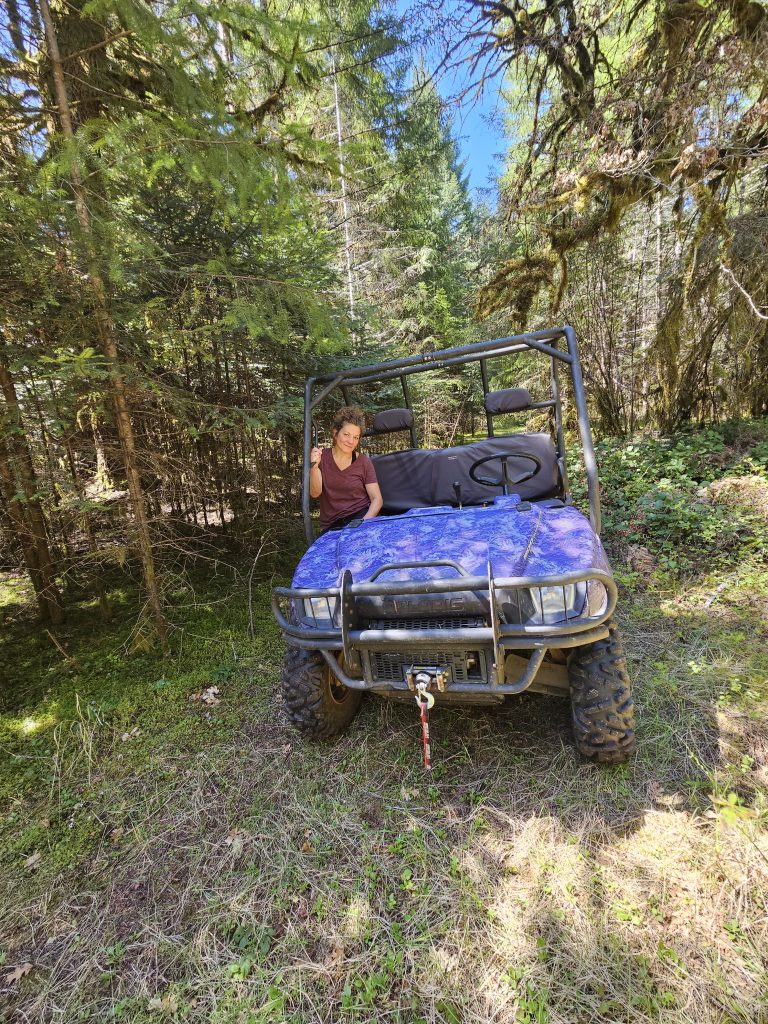 Sandra and the Ranger. What a handsome couple!