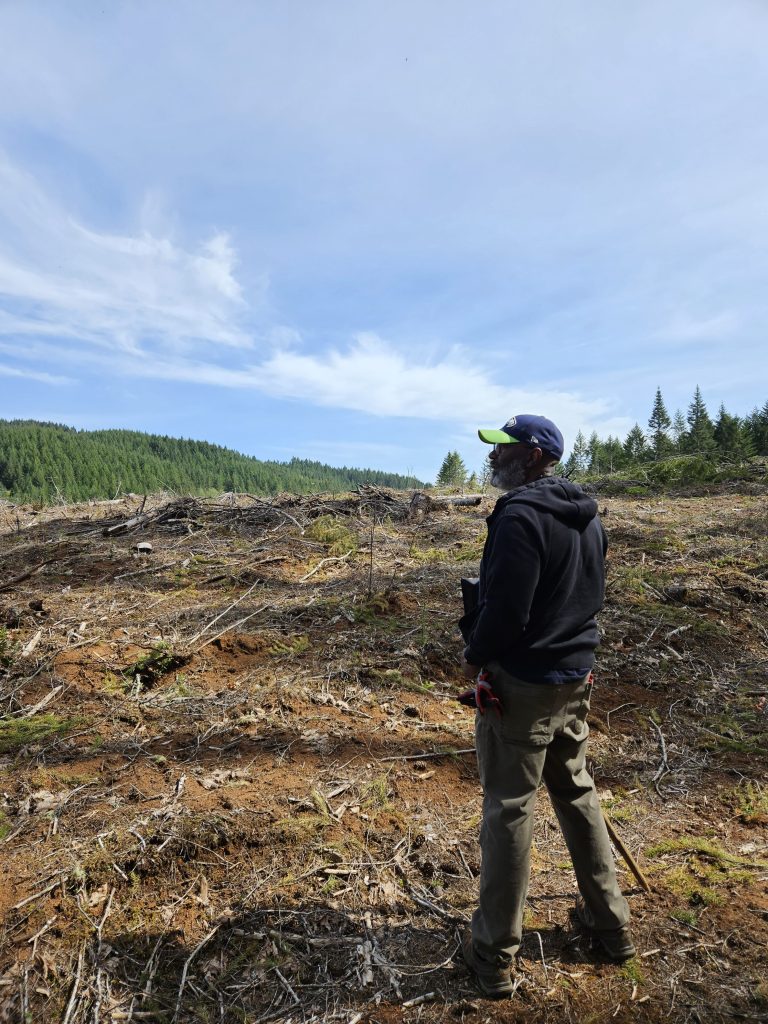 Bill looks out over our neighbor's clear cut. Already replanted!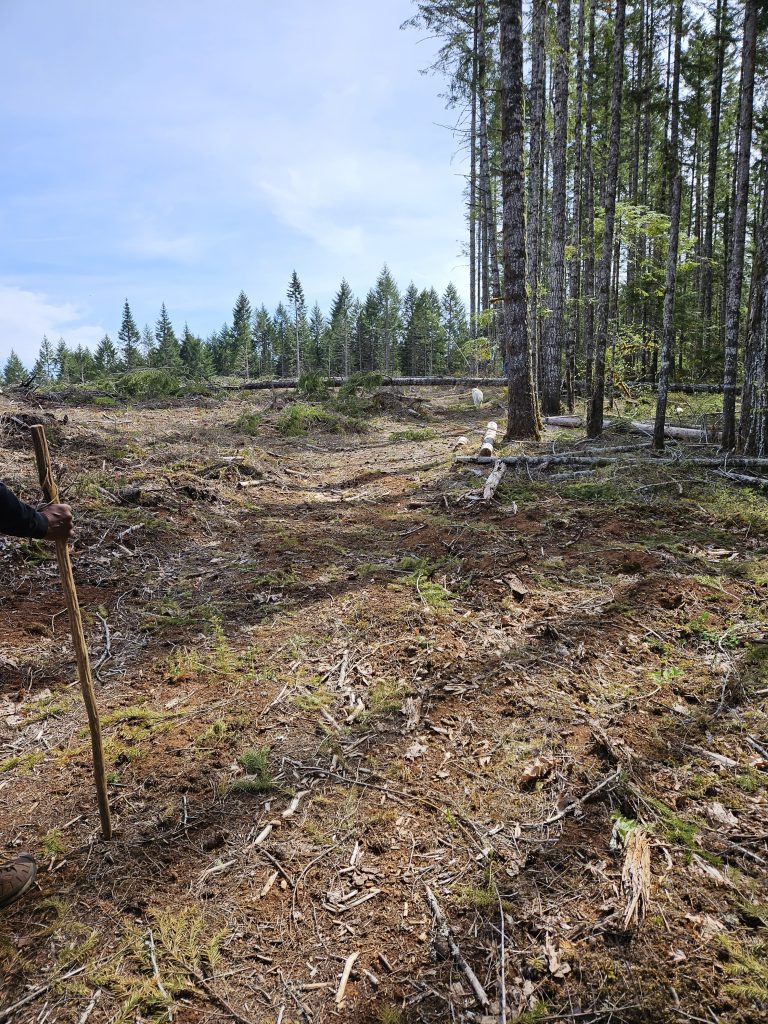 Some of our blowdown fell onto our neighbor's property. Farm forester Shane will head up the salvage of the fallen trees beginning in June. Logger Shane will also enhance two small openings within which to plant some Doug-fir.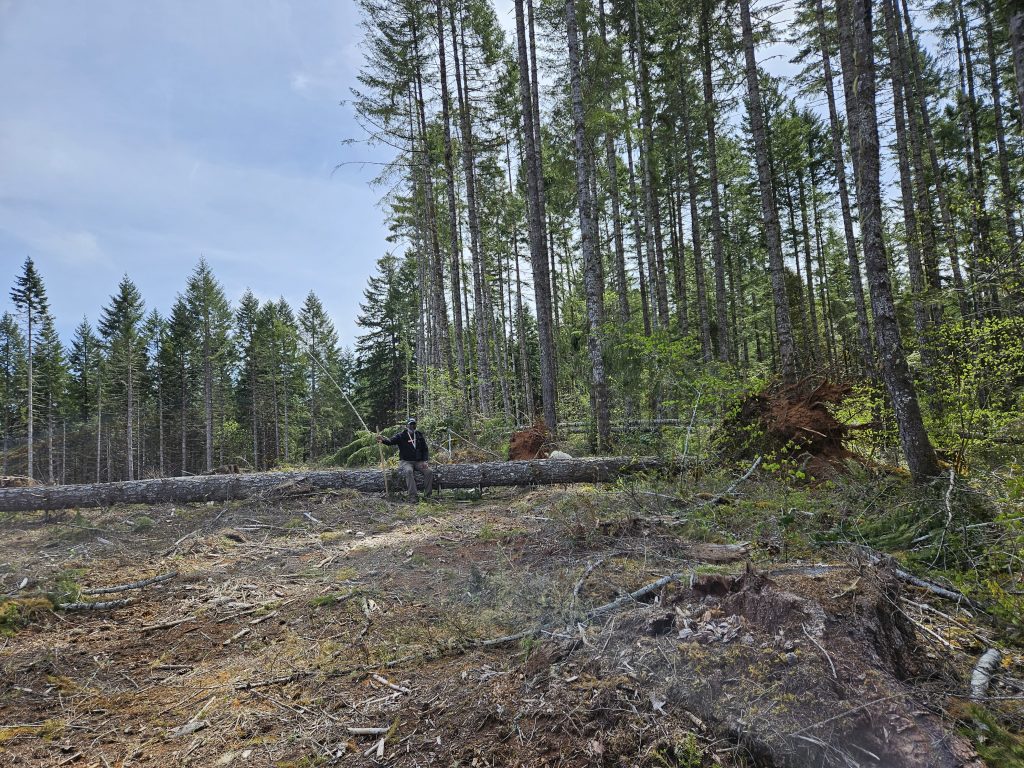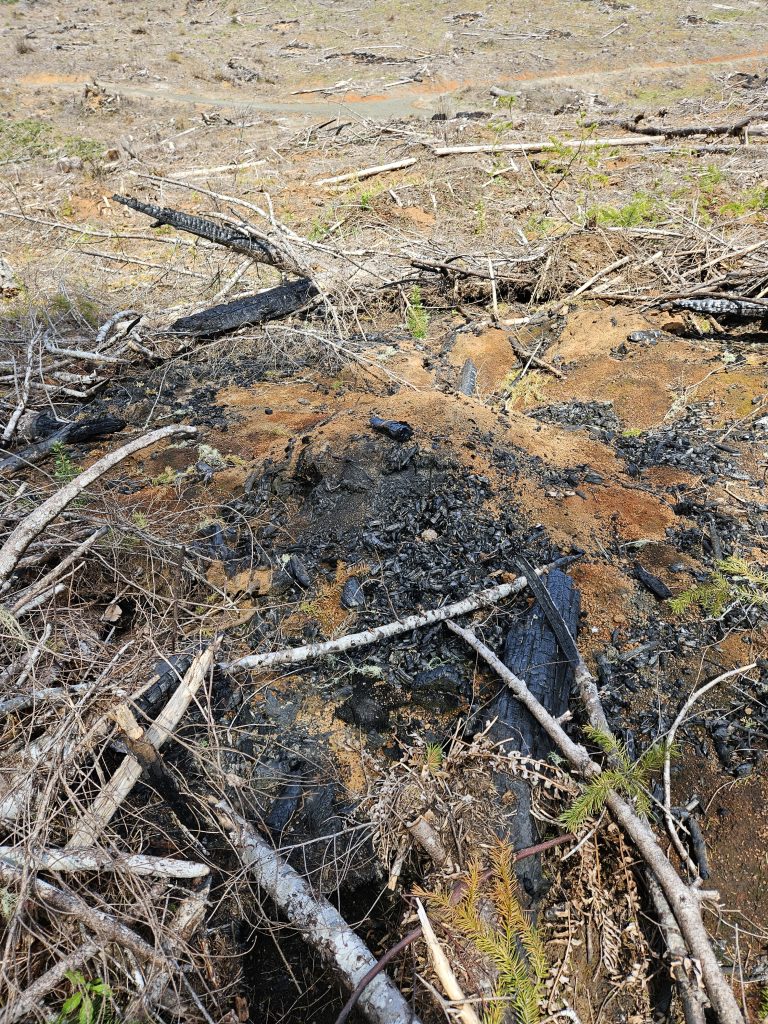 Our neighbor has already burned its slash piles to make room for the new plantings.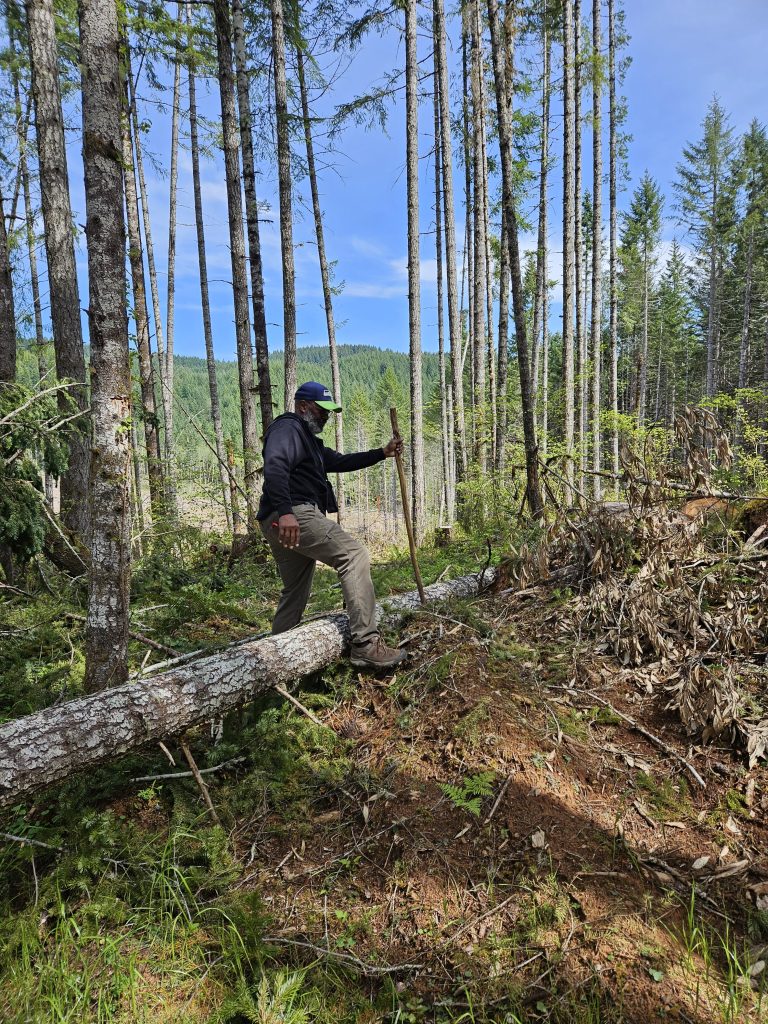 Lots of obstructions to navigation.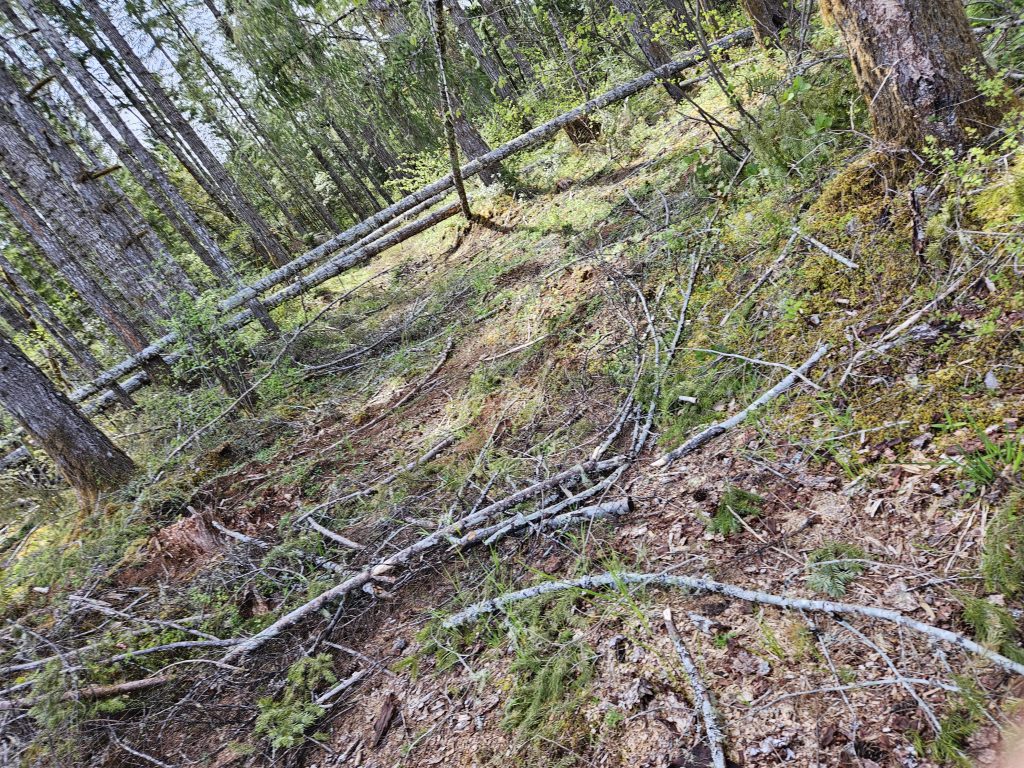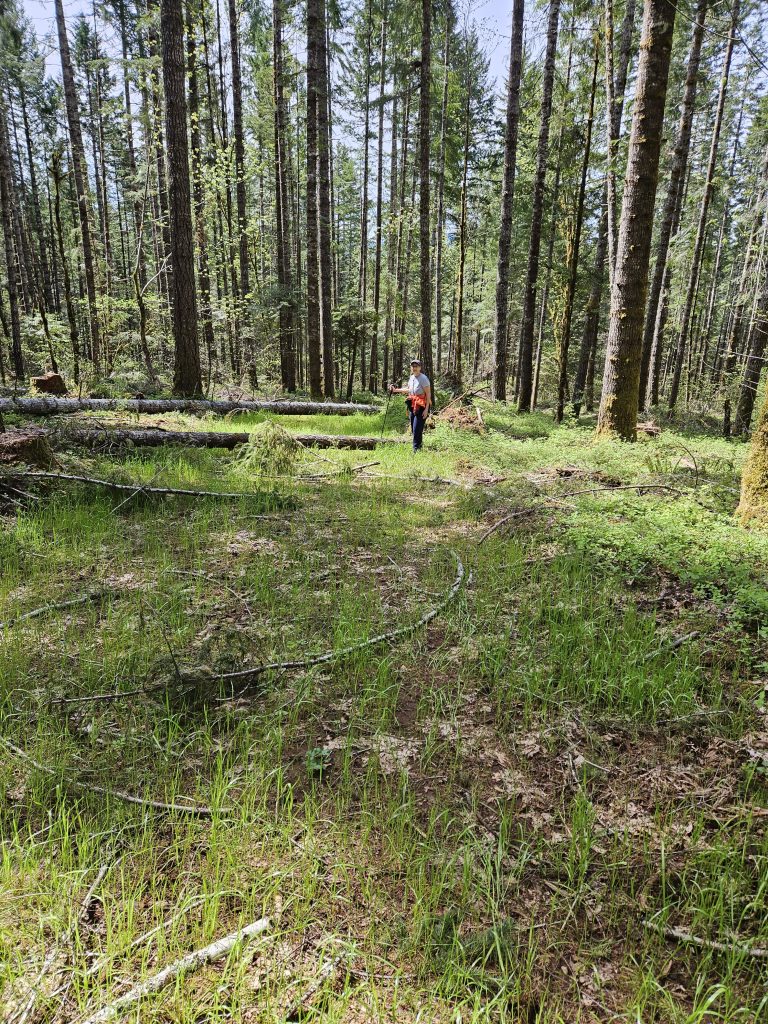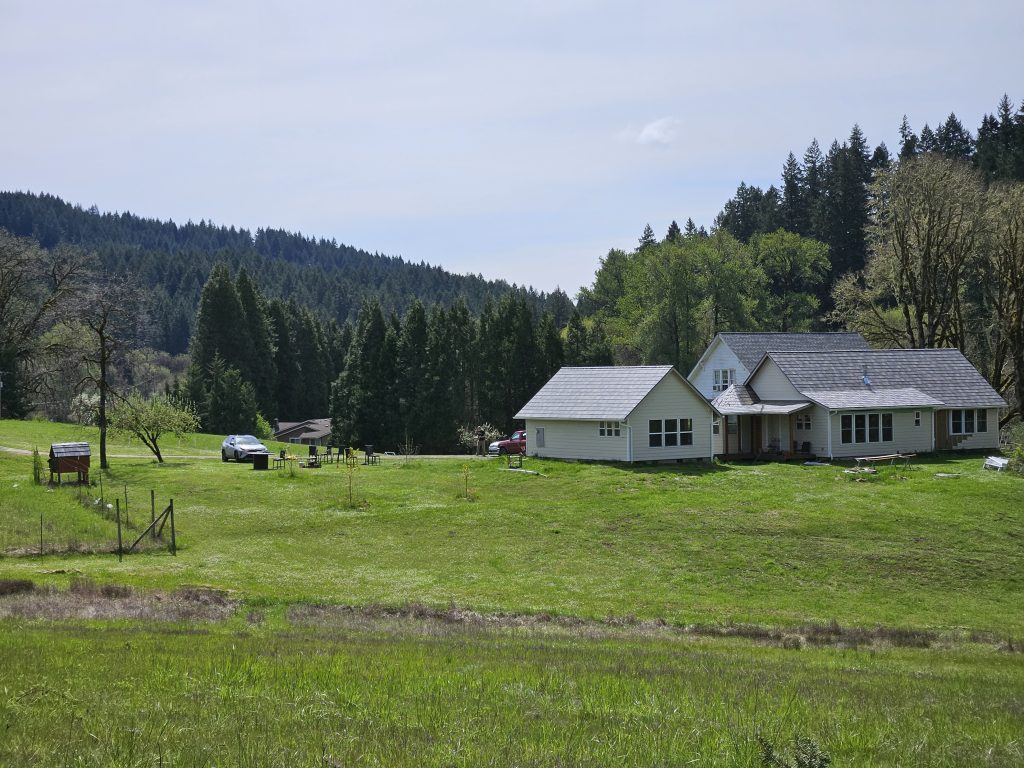 The annex looks great.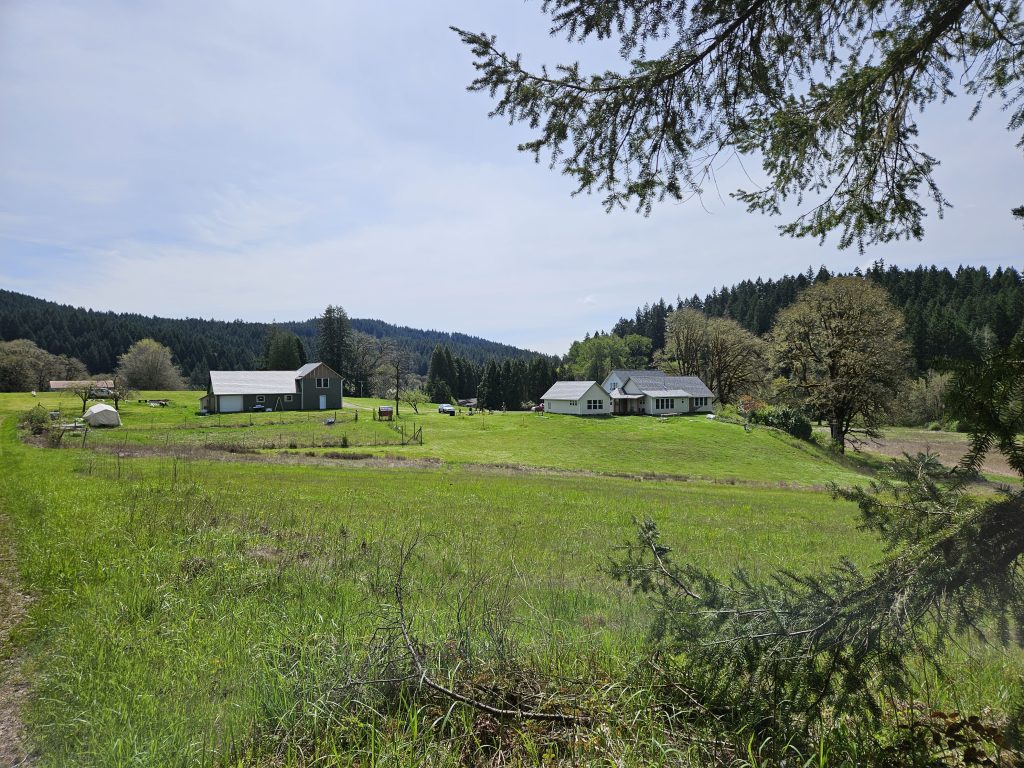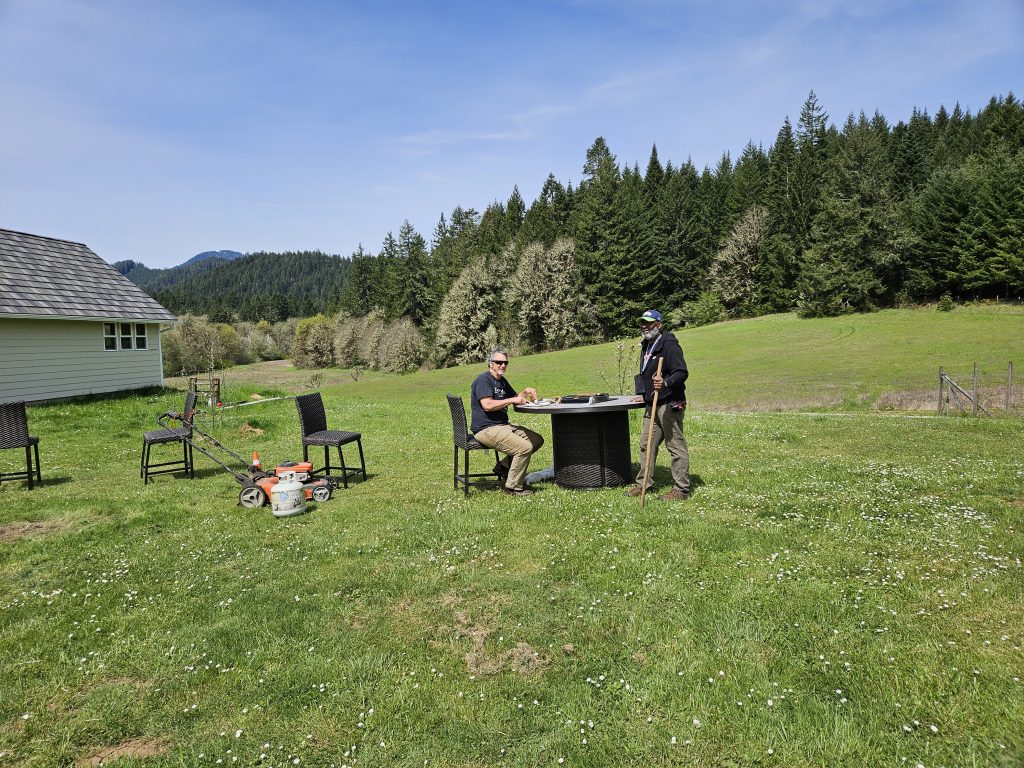 Bill is done hiking for the day. Sid's chores are ongoing … short break notwithstanding.