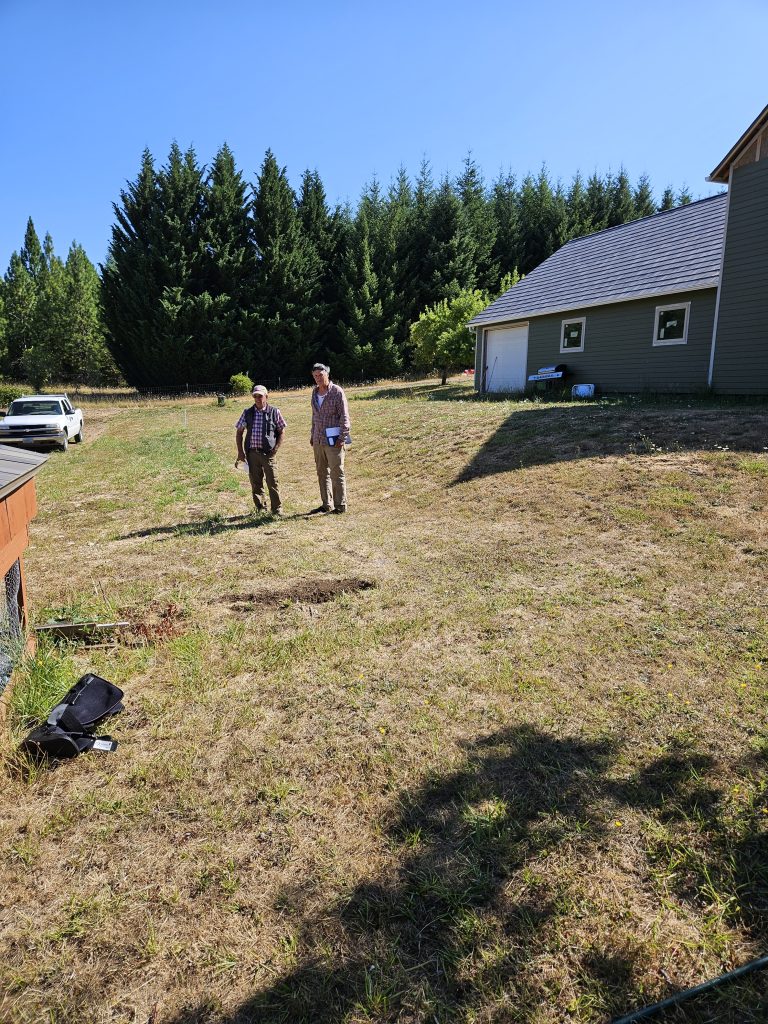 It has been awhile since Kevin A. put his feet back on the ground (instead of in his plane) and made plans to move some dirt for us. First, he'll level a spot for the temporary housing unit. Next, he'll level the spot where the firewood storage will be (near where the woodpile is now).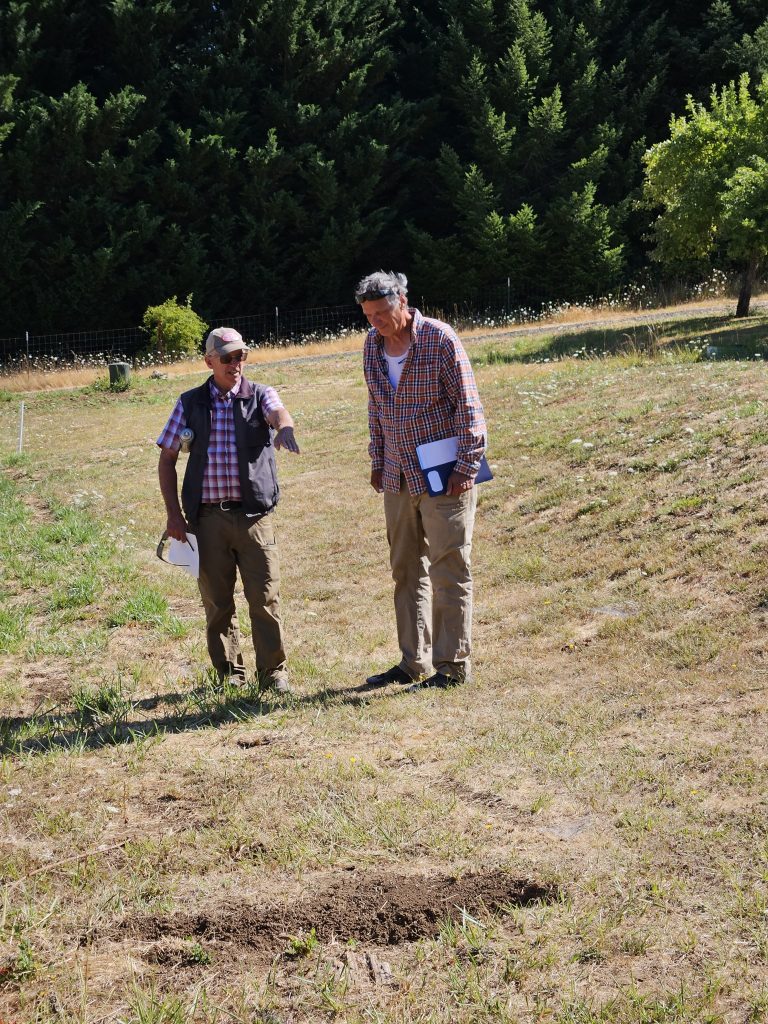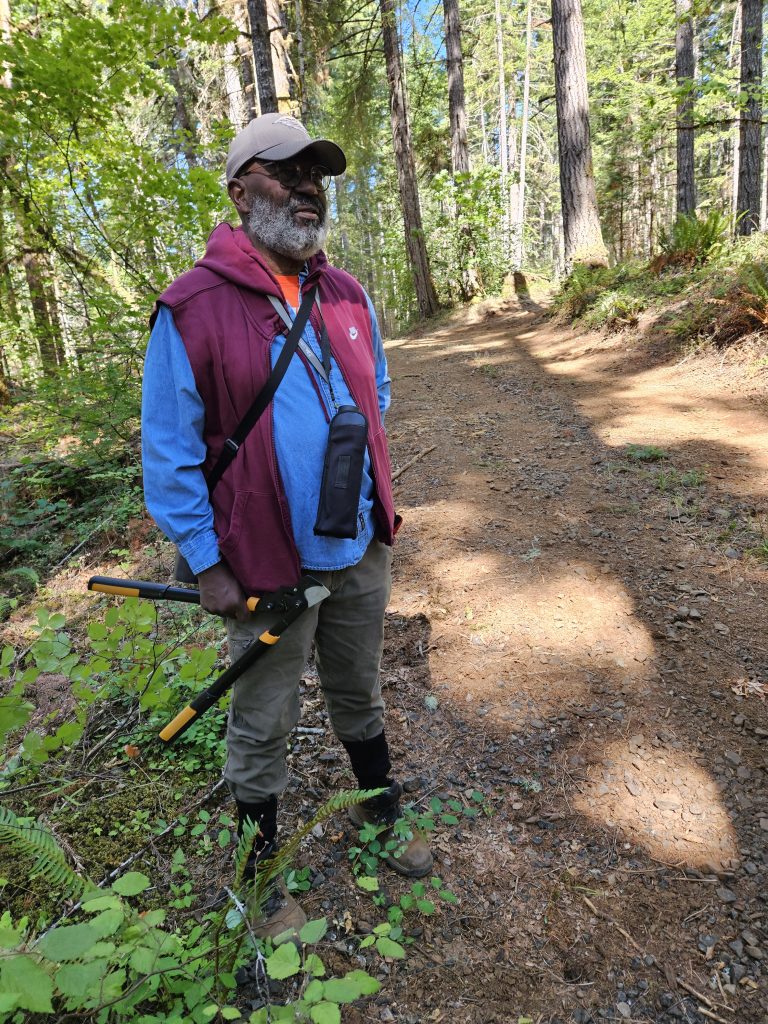 The Loop trail didn't require much trimming, but Bill and Diana did their best to ensure safe passage.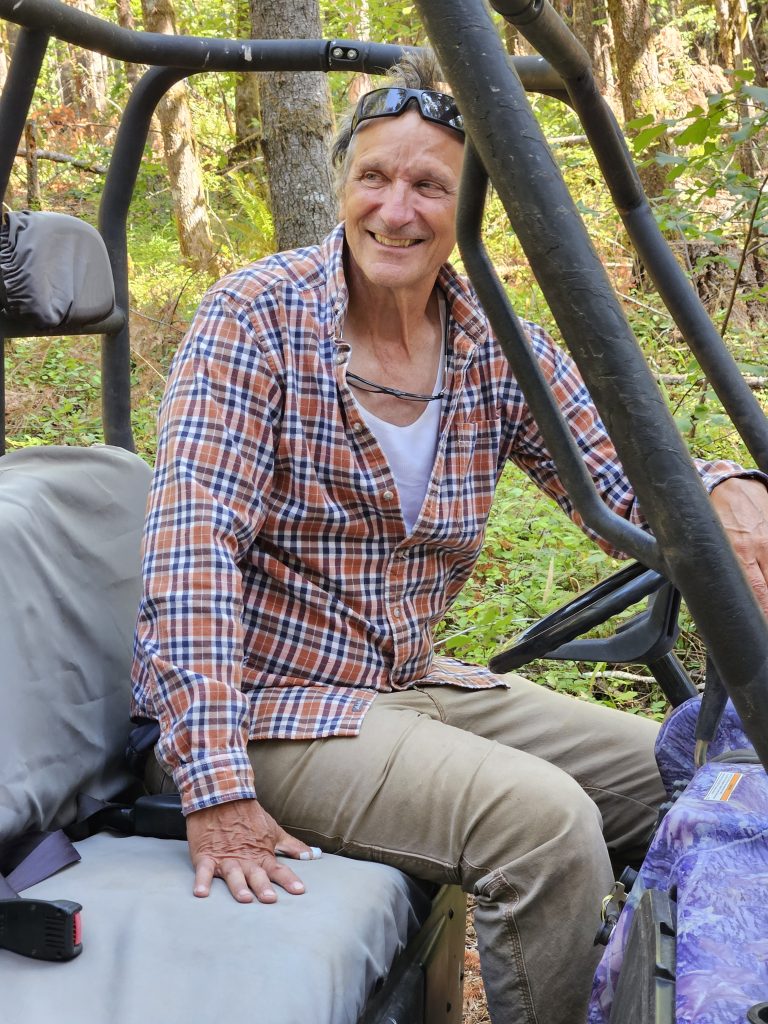 Sid and the Ranger are always at the ready for a rescue. Ask Diana … she knows.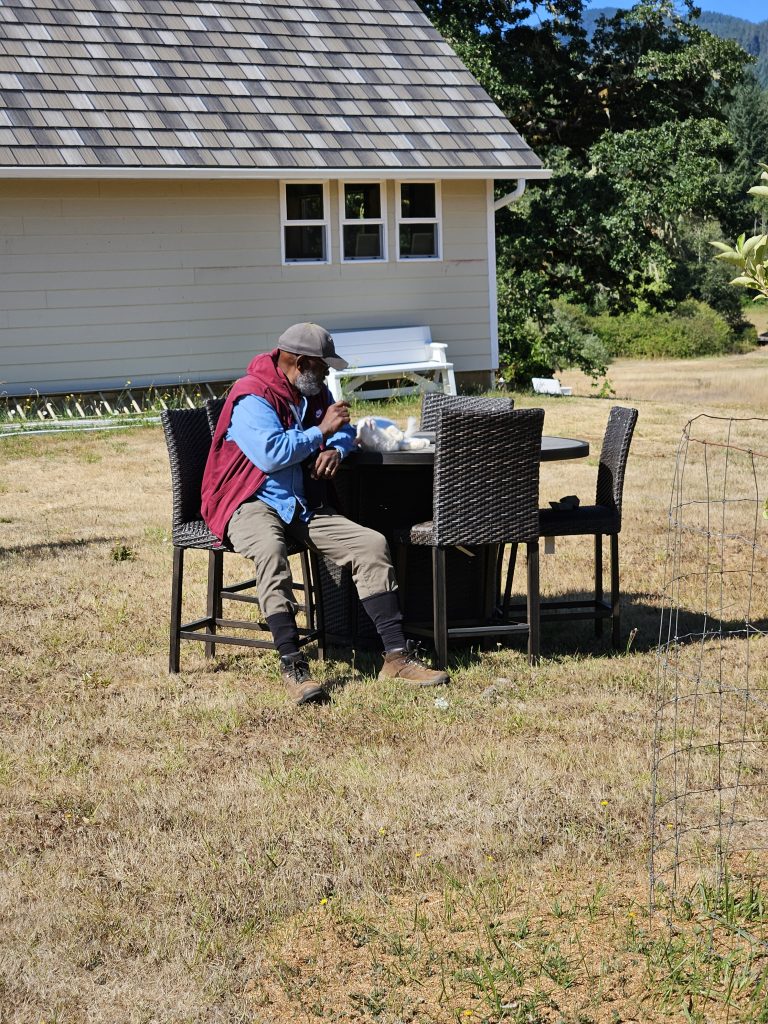 Bill rests after the Loop hike. Why is he dressed as if it is winter? Don't ask me.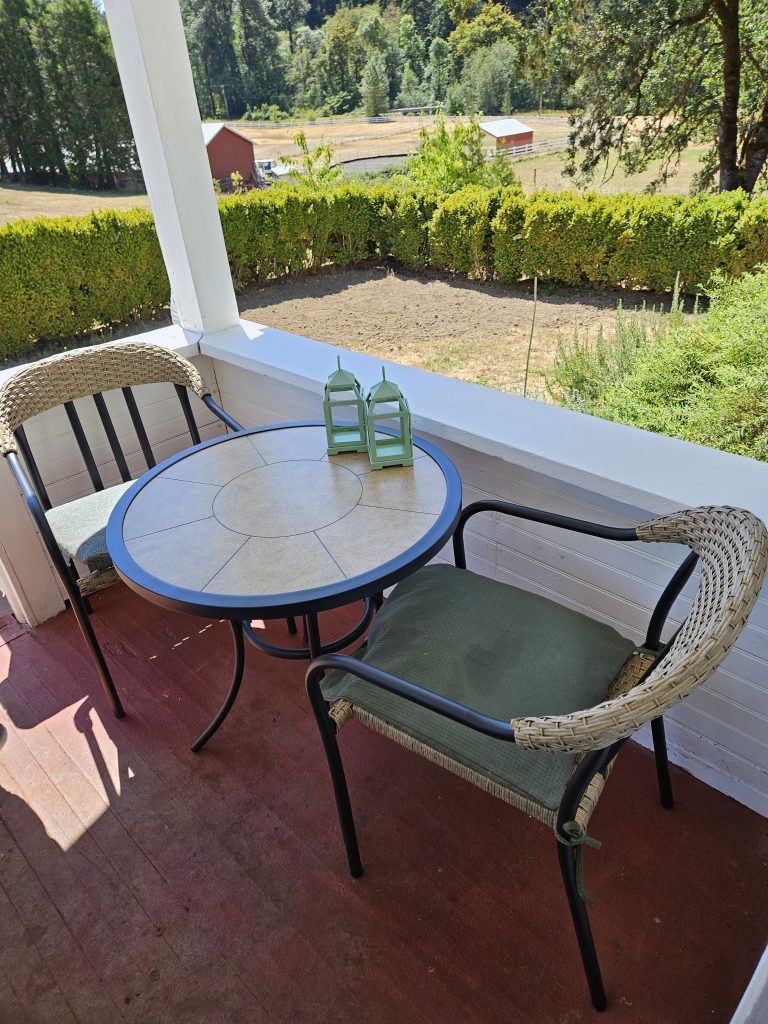 Nice little bistro set for gazing out onto the landscape.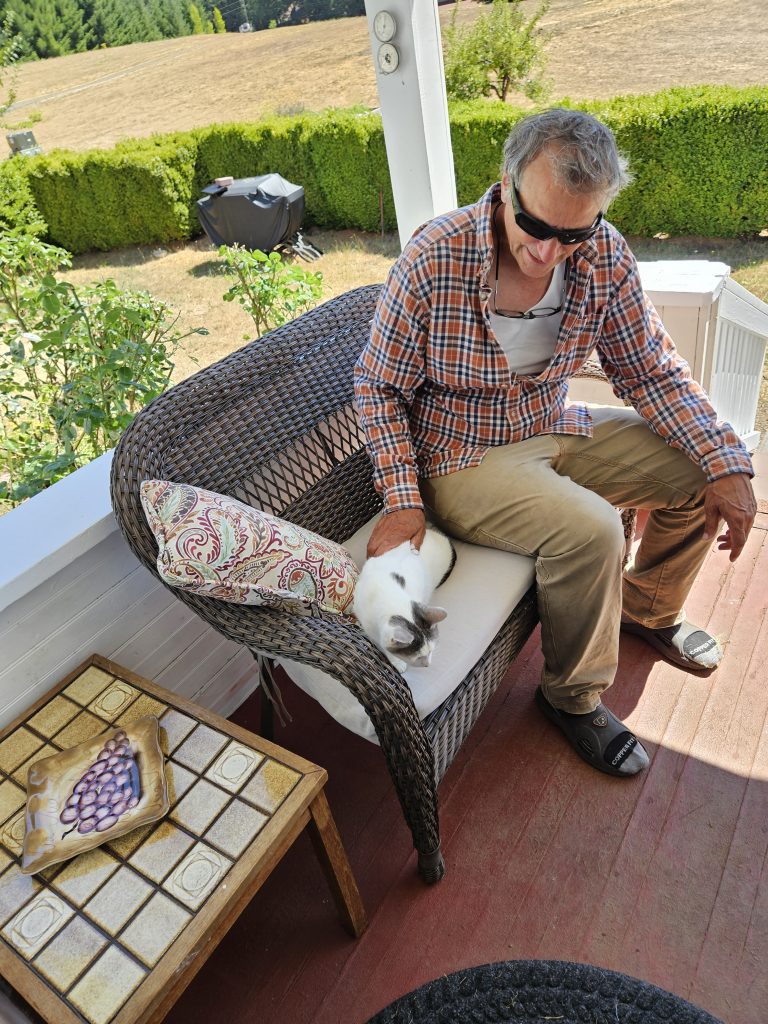 Luna is unpredictable. Sid approaches her with caution.
Bill relaxes just prior to realizing he is seated right next to the Mason bee house!