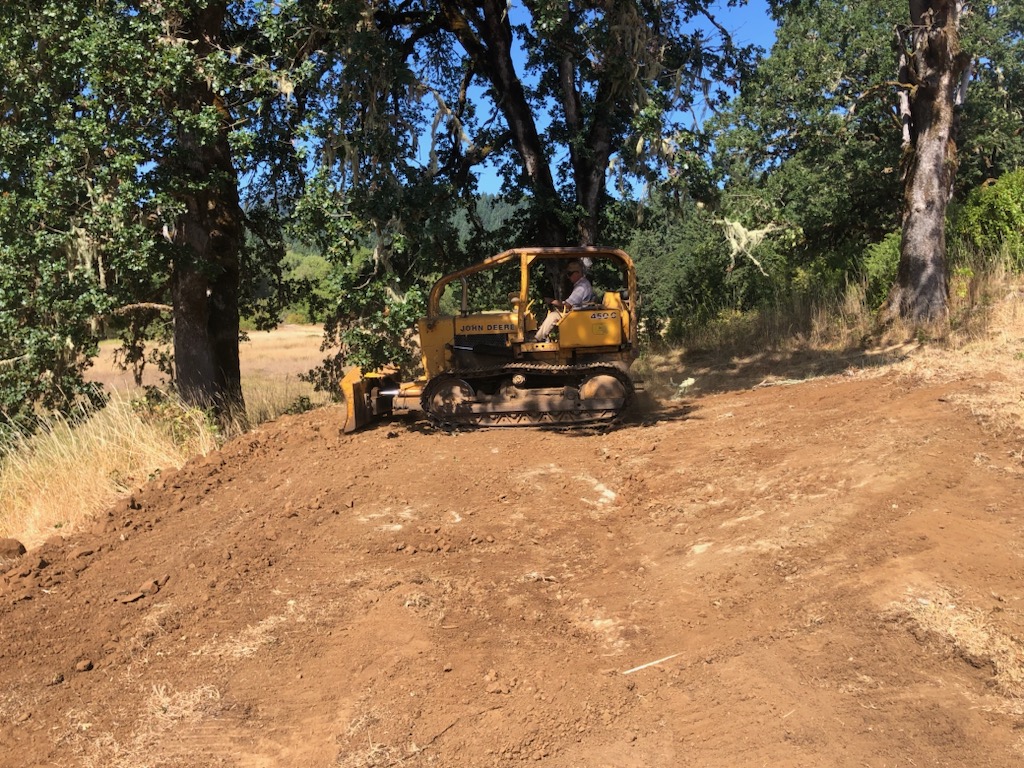 Kevin dozed a flat spot where the old root cellar used to be. That is where the firewood stash will now be placed.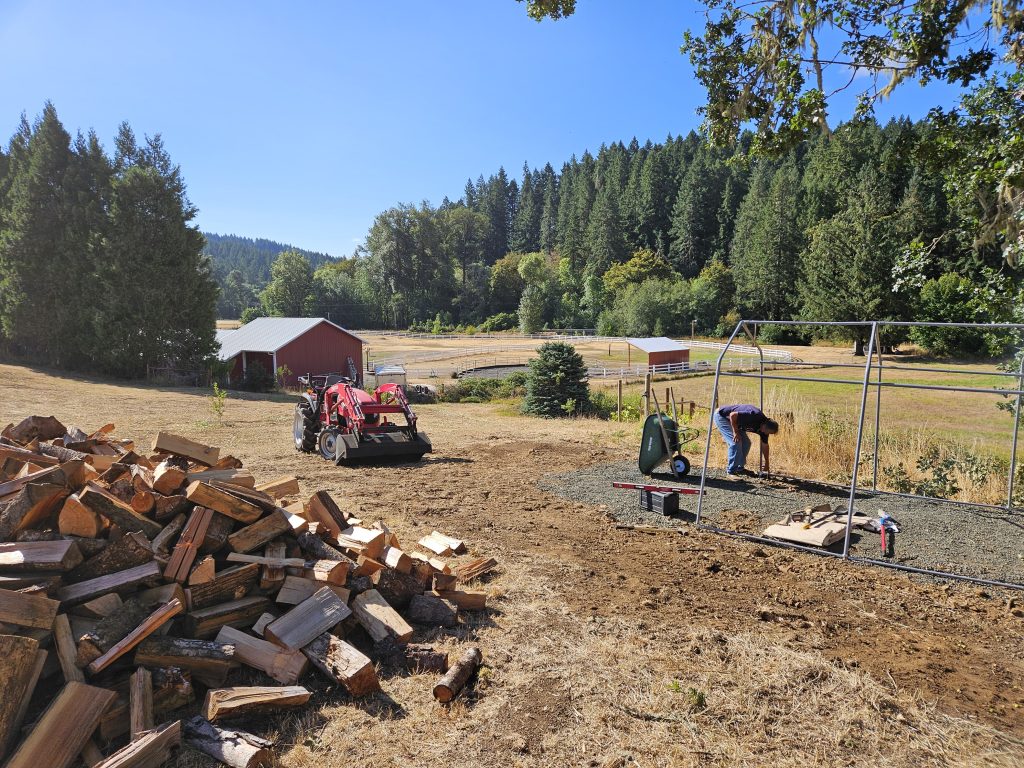 The metal structure of the Shelter Logic woodshed is anchored and a gravel base put down.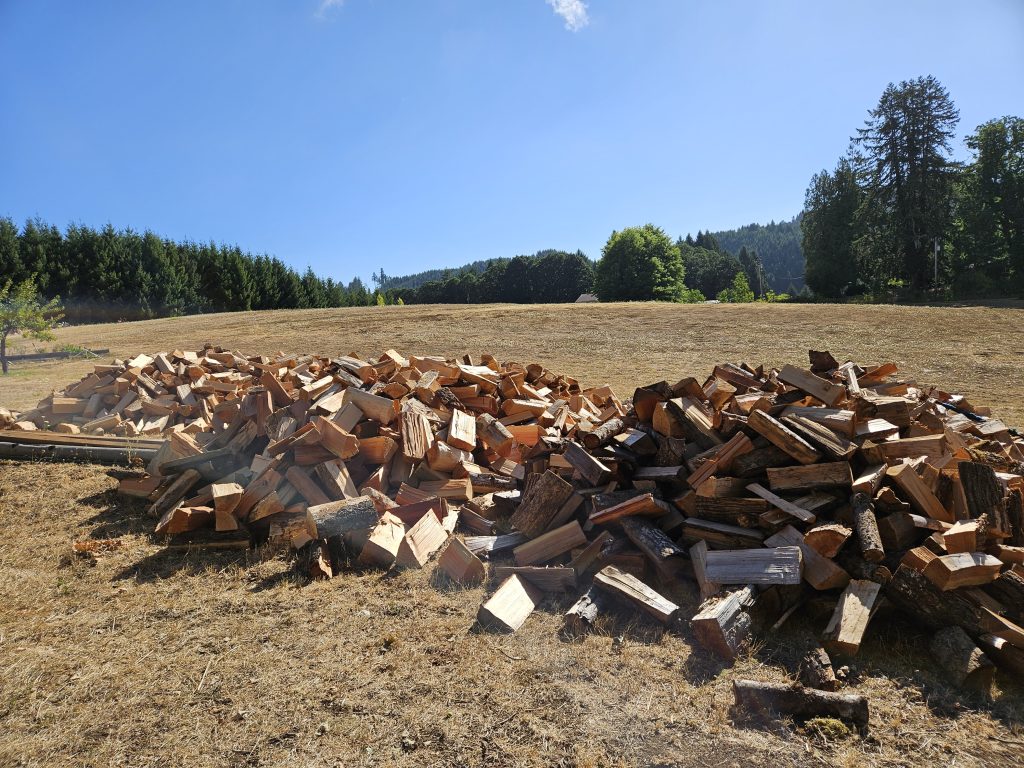 Lots of wood to stack!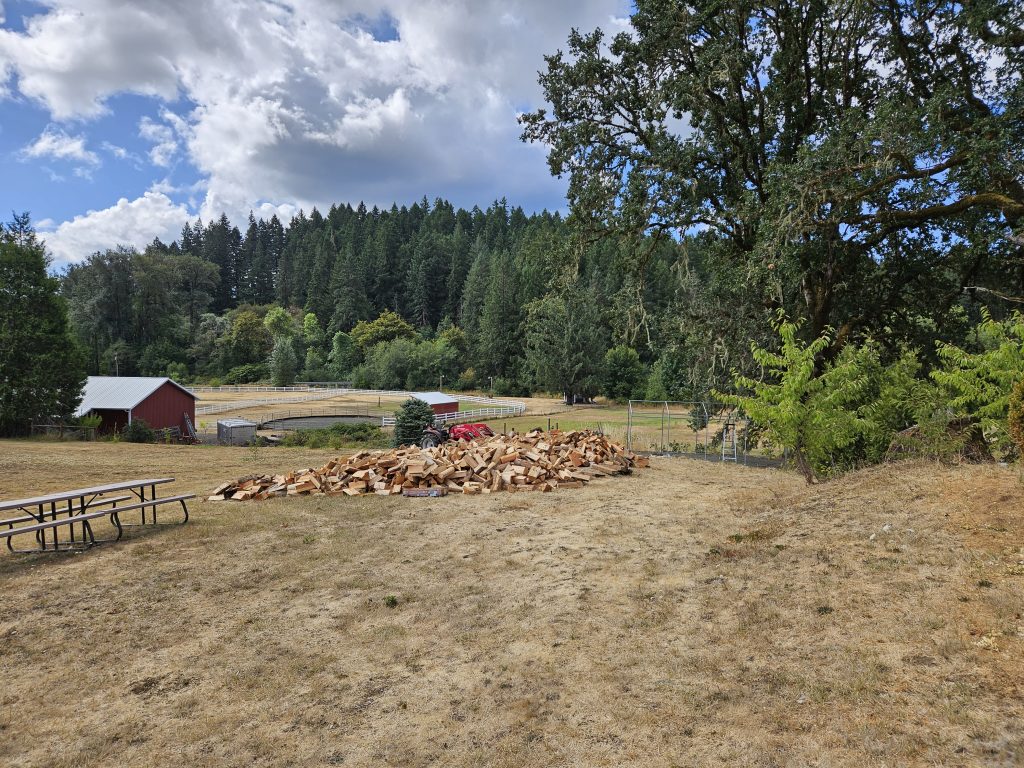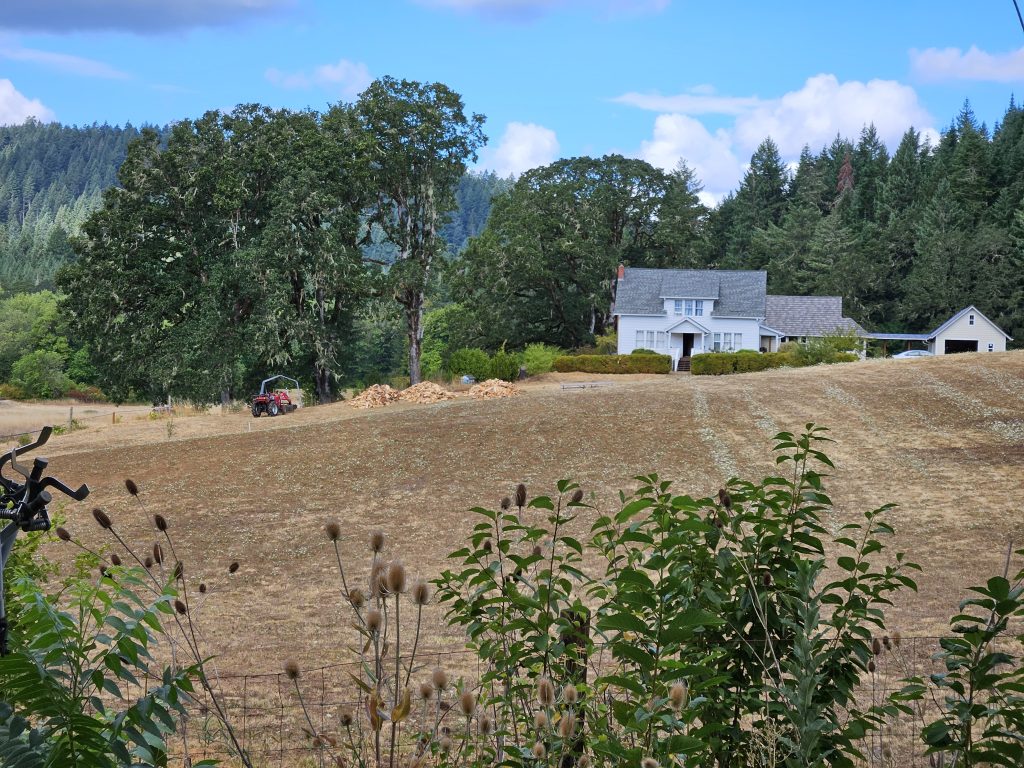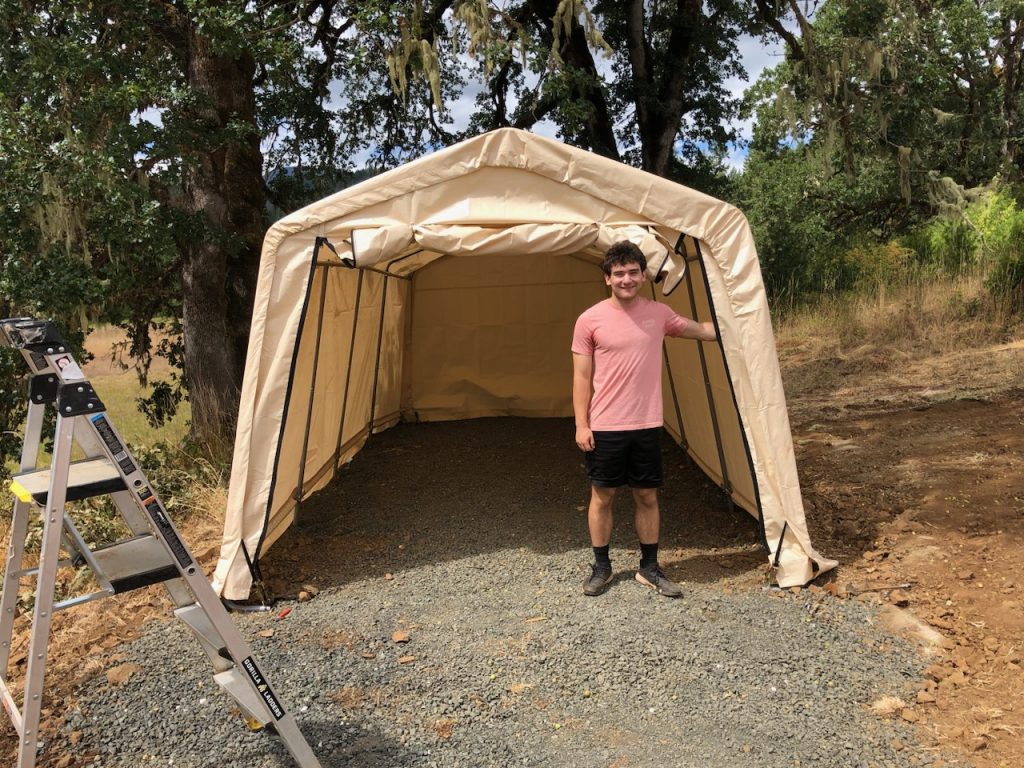 Alex to the rescue … he put the canvas top on the woodshed.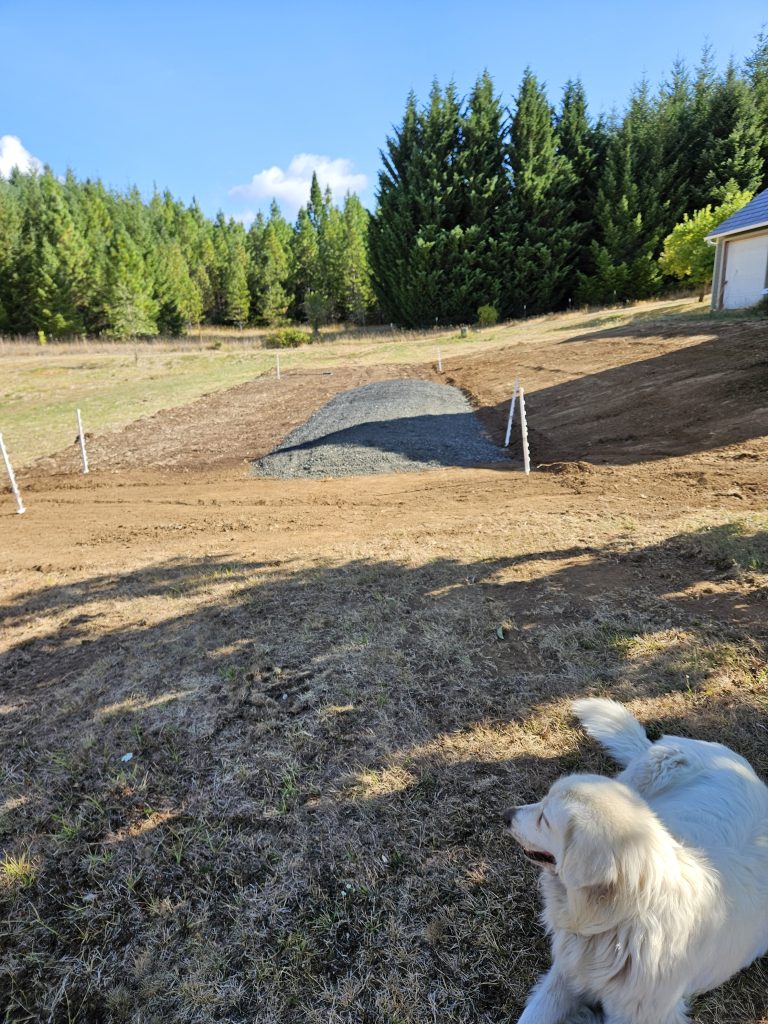 The mobile living quarters are being prepped.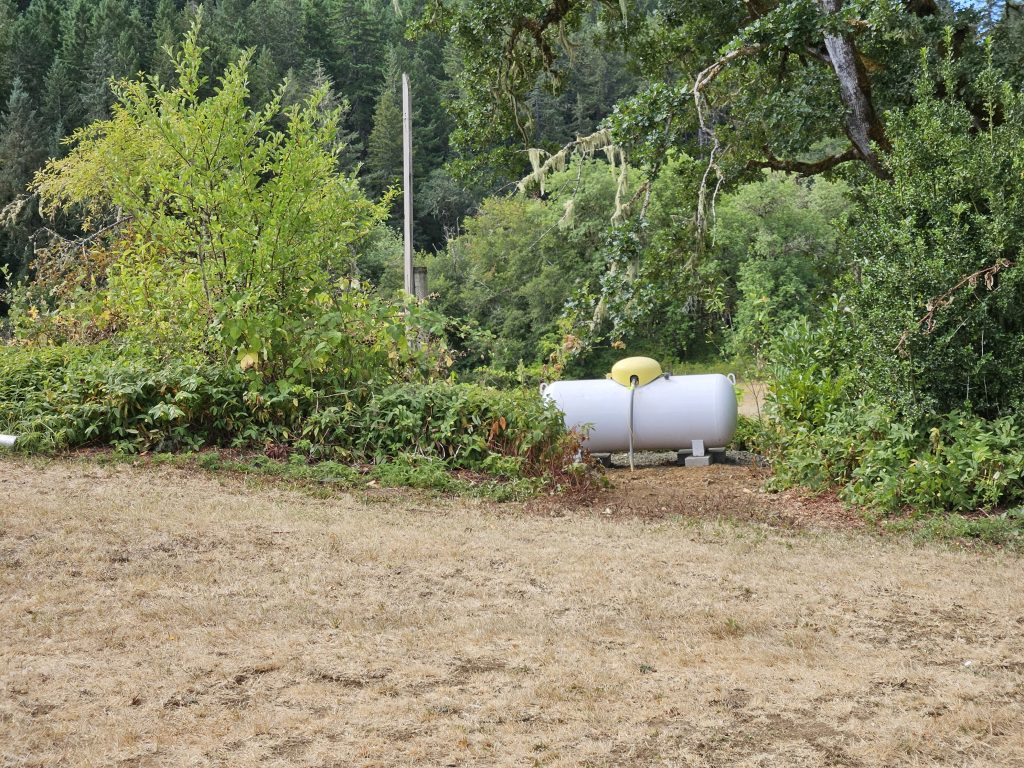 Tank for the Annex fireplace has been placed.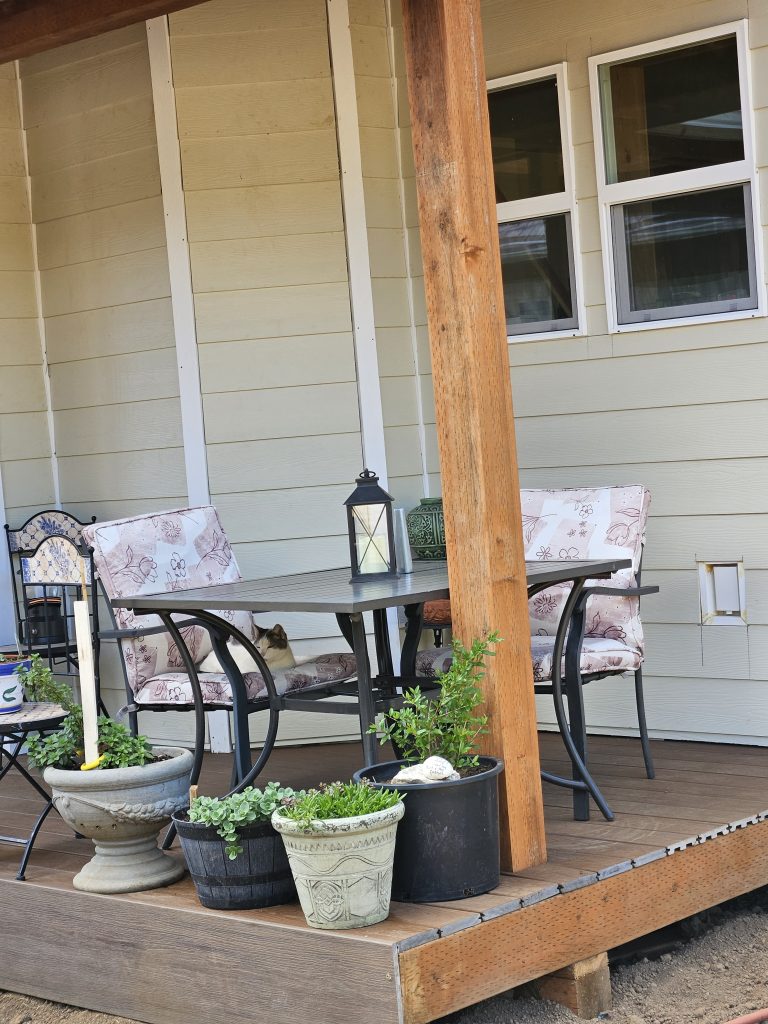 Nifty little nook off of the Annex.